Back to Auctions Home

333329763405
Seller: jdgotya
(263)
100.0% positive
Daleville, Alabama, US
Completed
:
Ended Jul 4, 2020 3:11:45 PM
Category: Books:Antiquarian & Collectible
Best Offer Accepted:
$950.00
Buyer: a***s (632)
Viewed 1856 times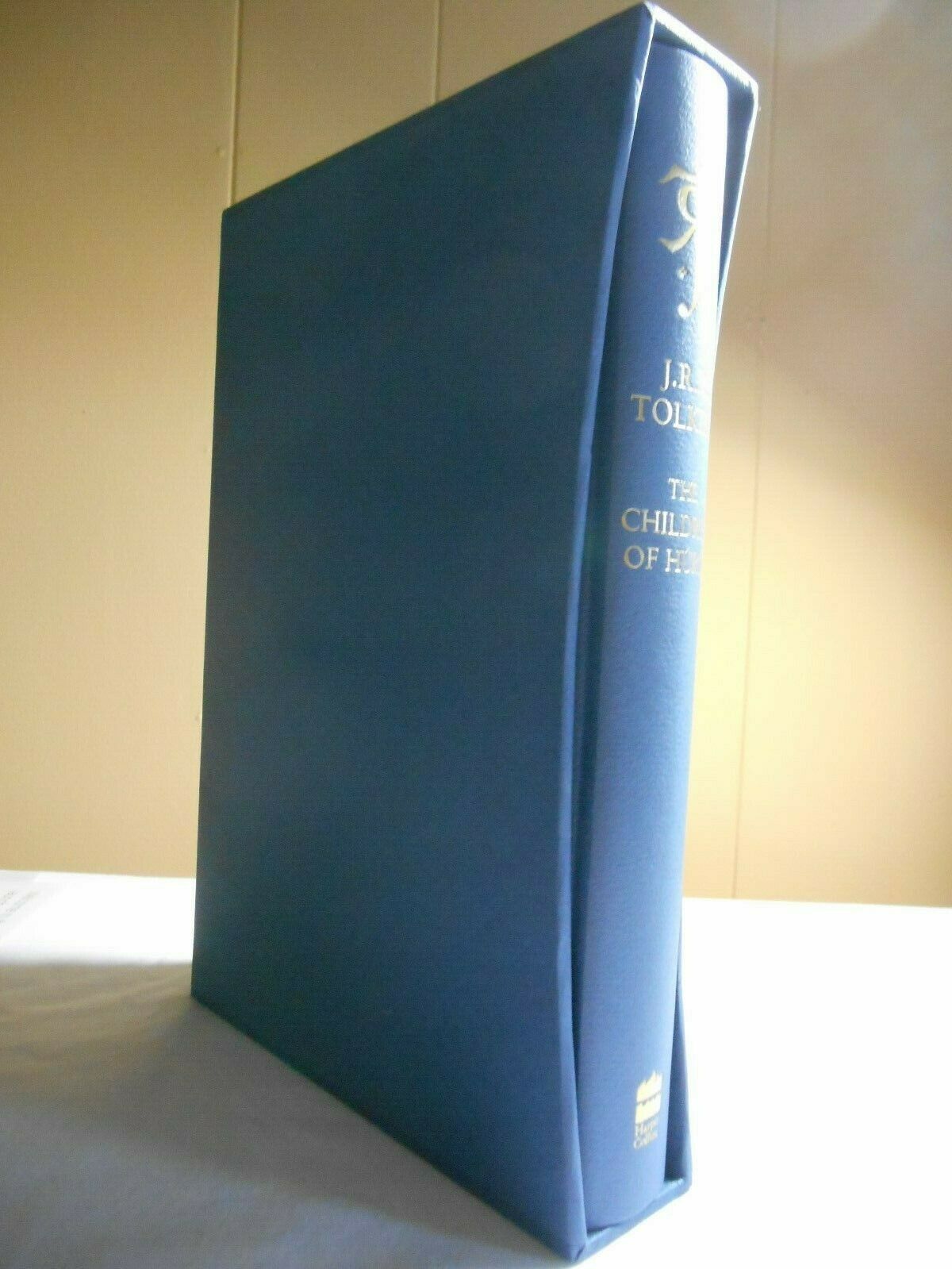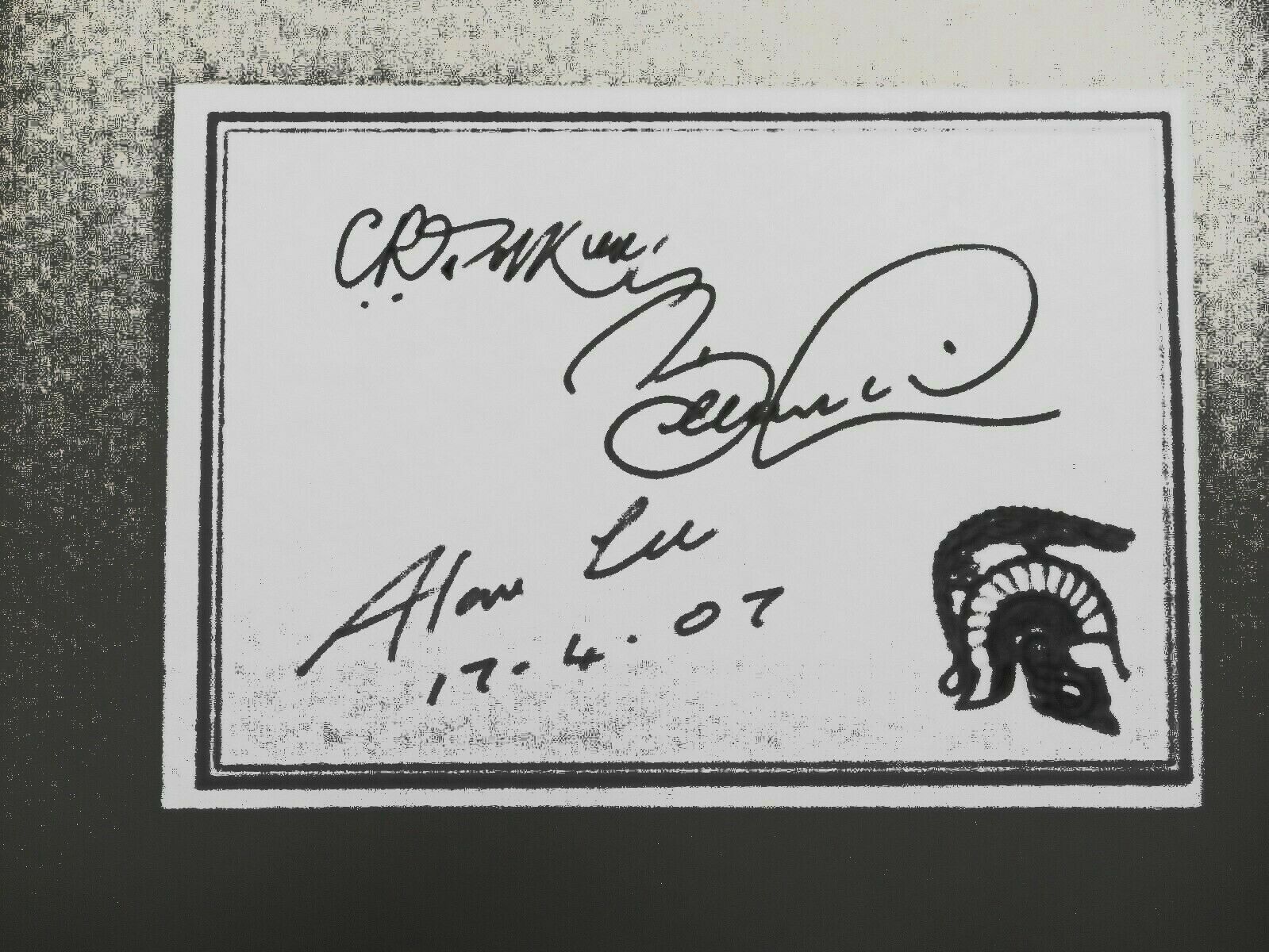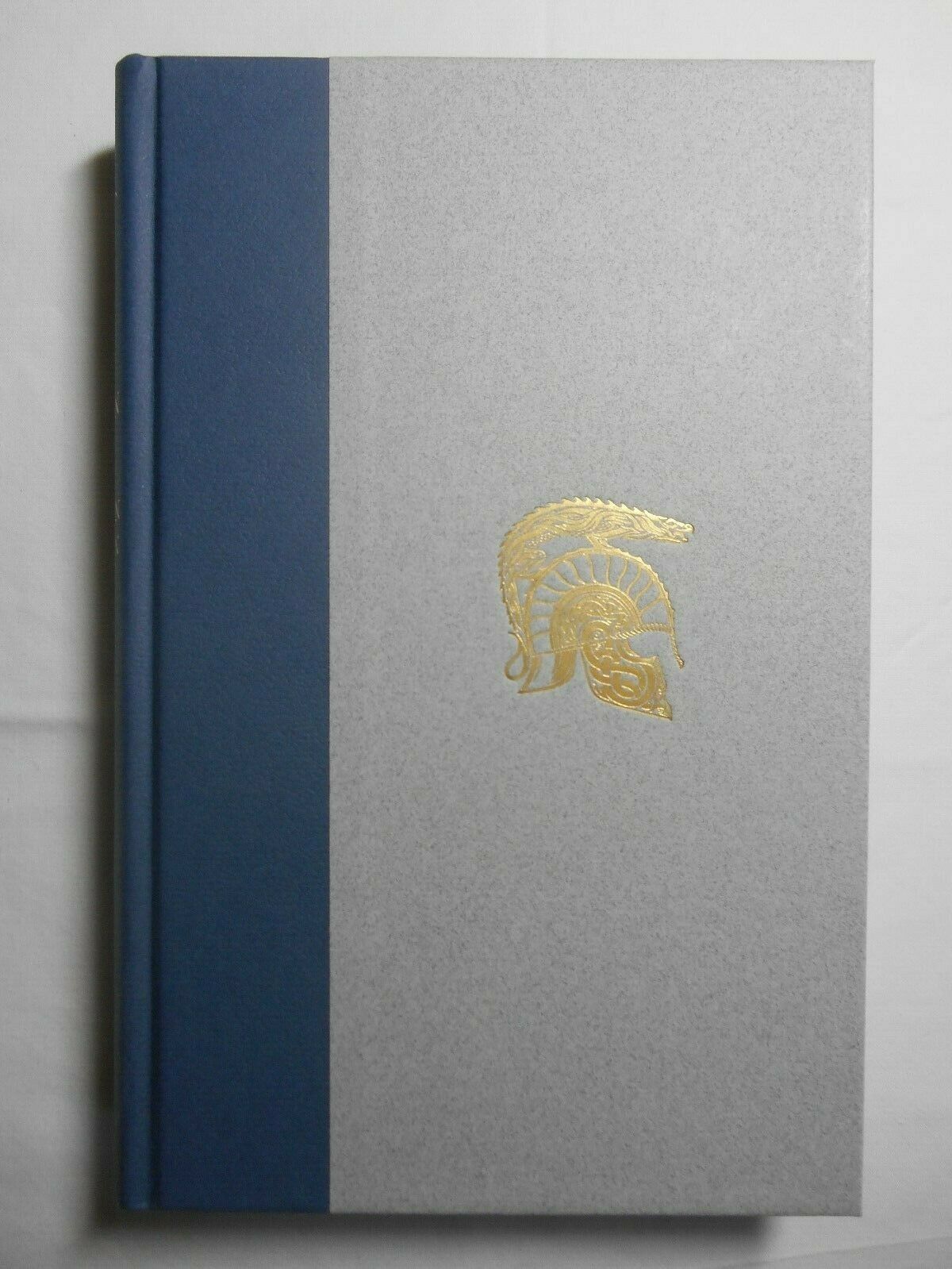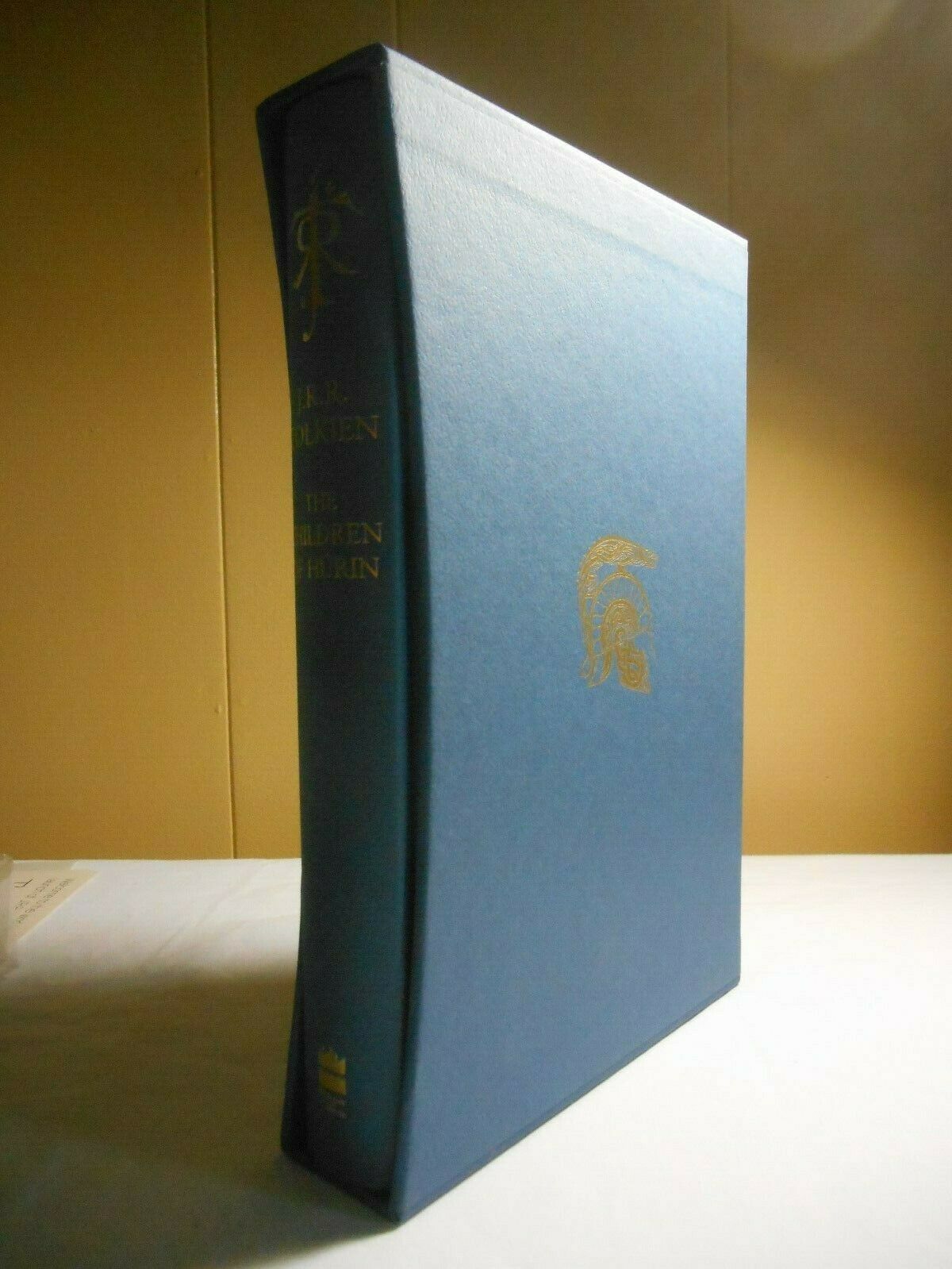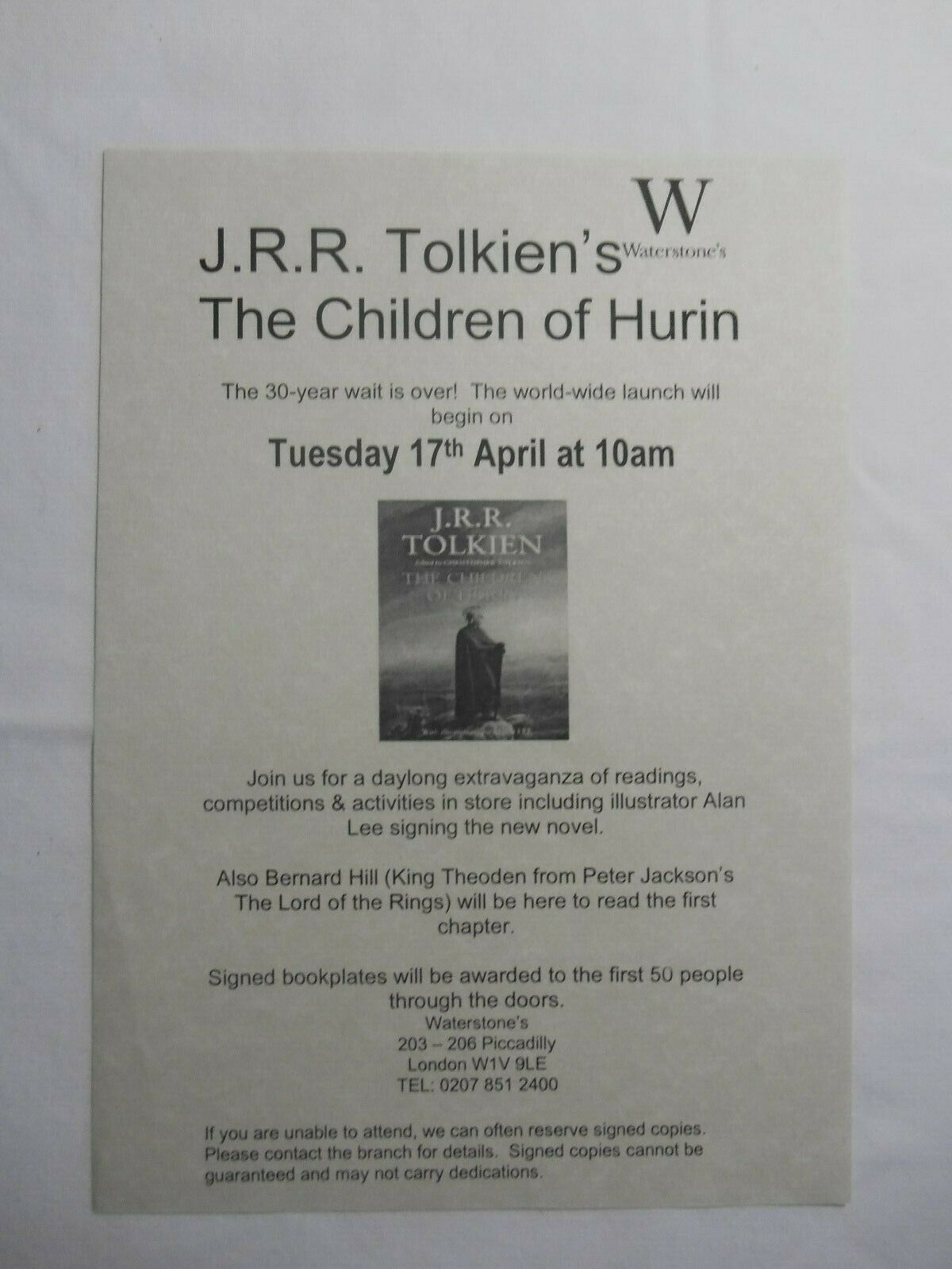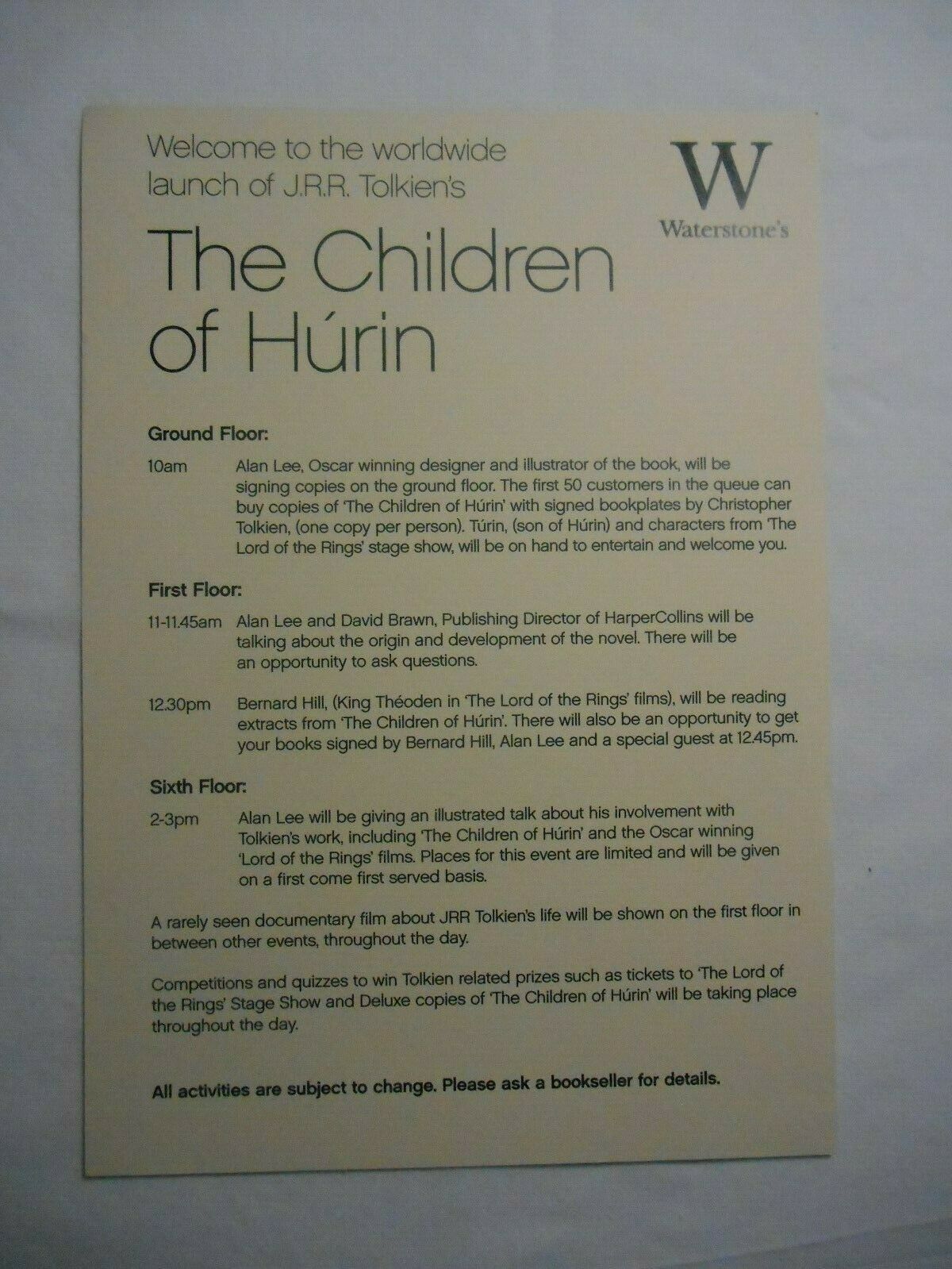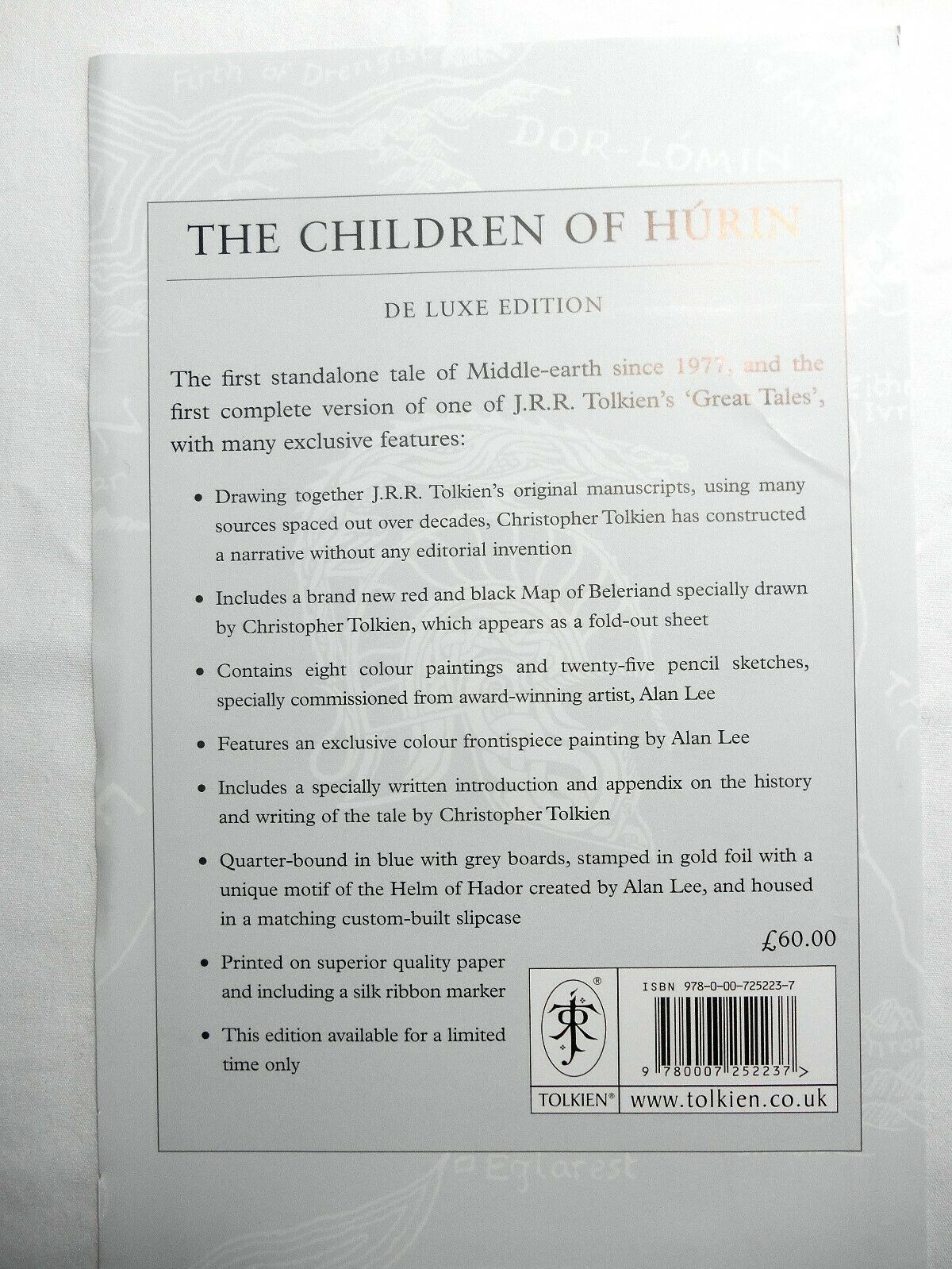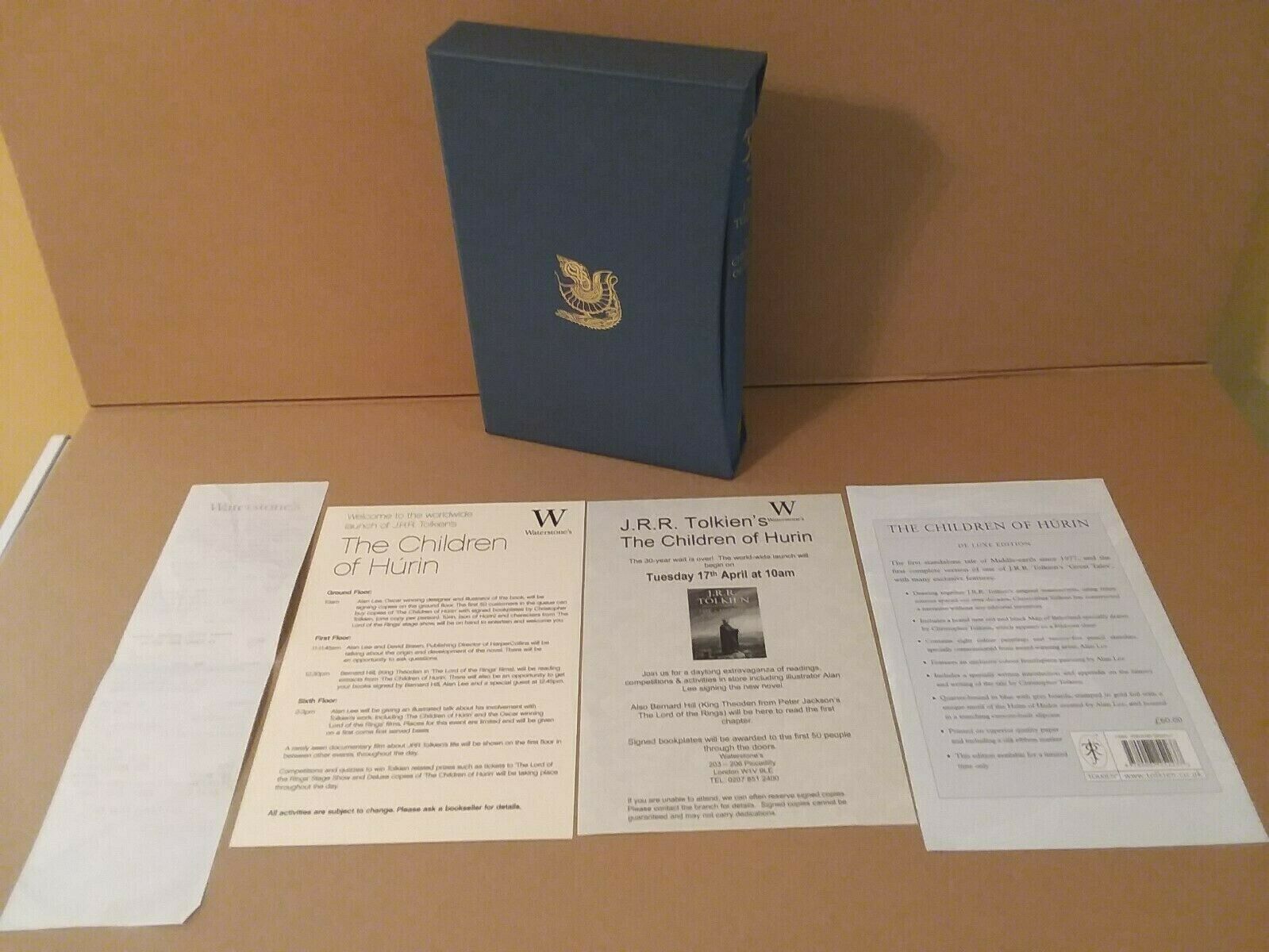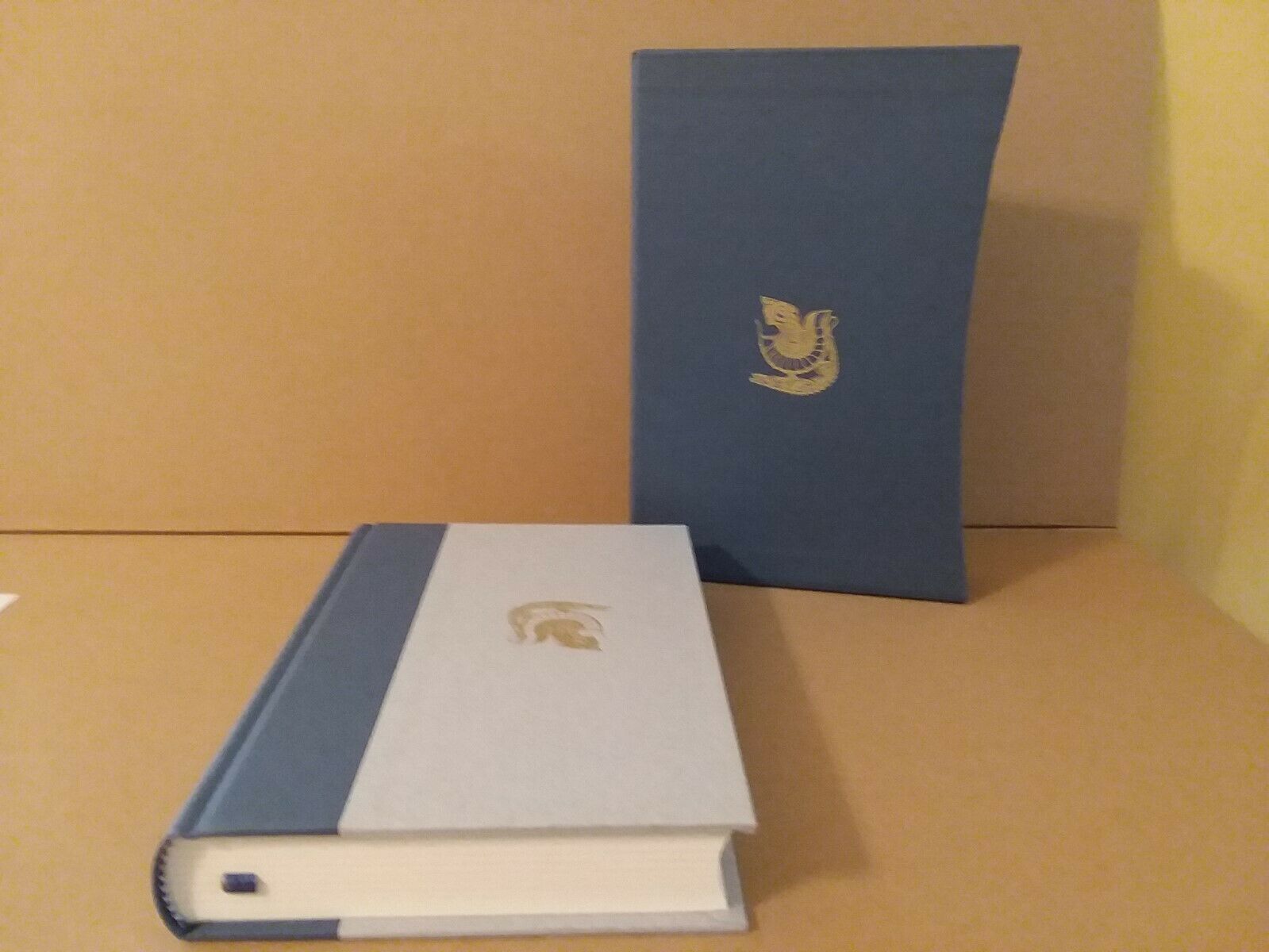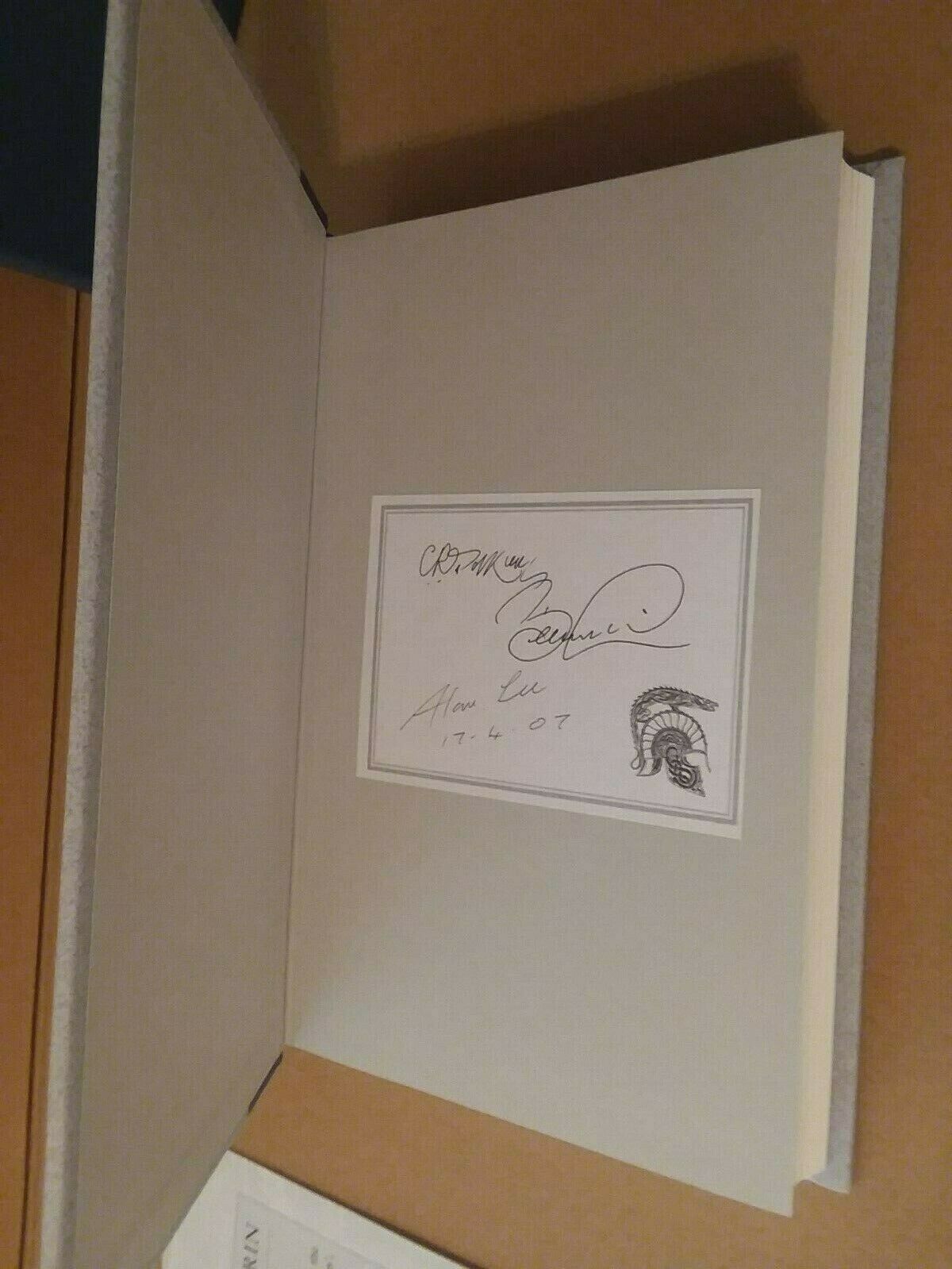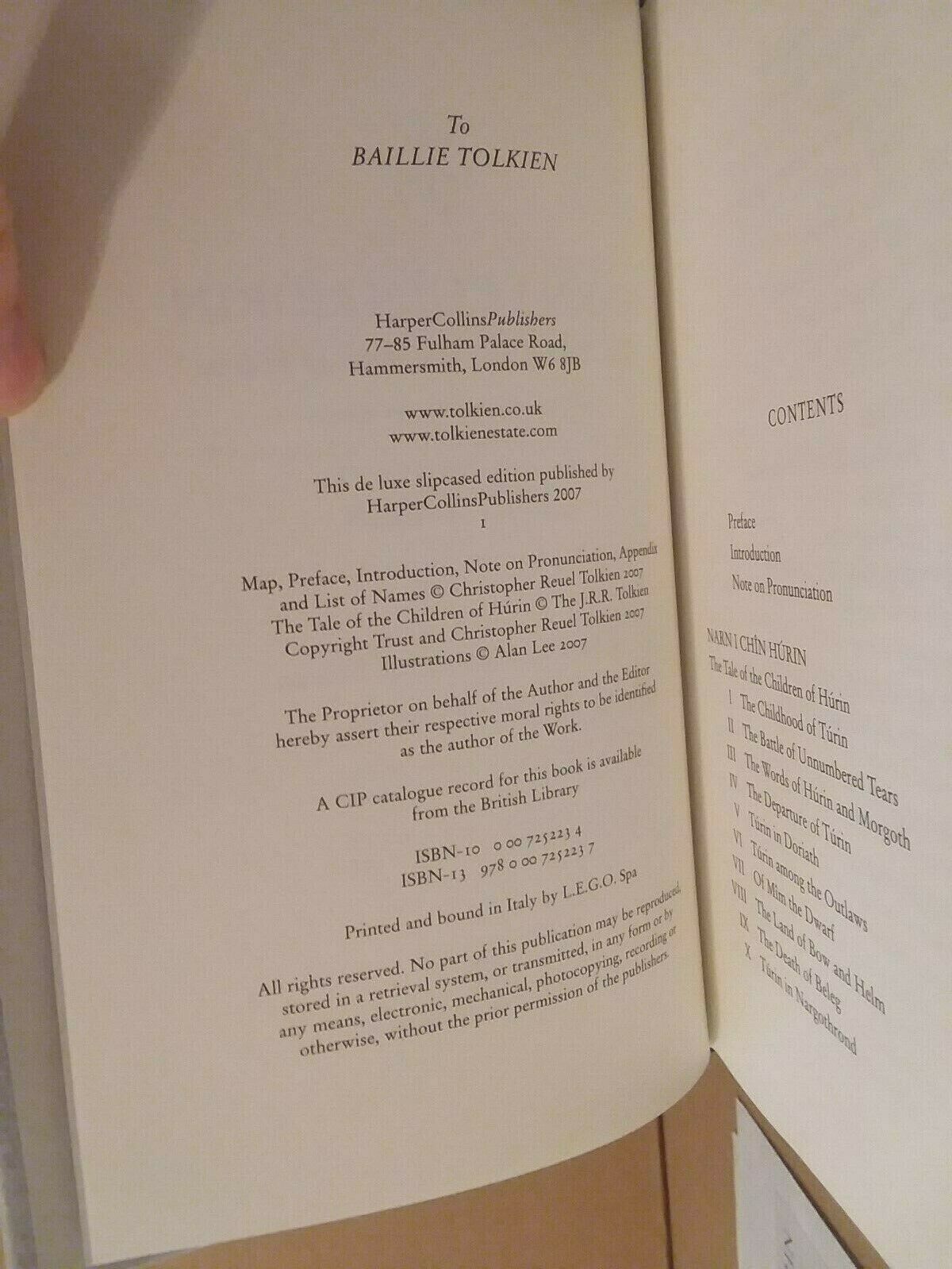 The Children of Hurin, J.R.R. Tolkien, Edited by Christopher Tolkien. Limited Slipcased 1st Edition. UK, Signed by Christopher Tolkien, Alan Lee and Bernard Hill at the release party in Waterstones, London, UK. This book was one of the few that had book plates signed by Christopher Tolkien, pasted into the books prior to the release party. Alan Lee and Bernard Hill signed this book for me personally at the release party at Waterstones in London. It is my understanding that only a total of 200 book plates were signed and inserted into the UK copes of the standard hardback and slipcase deluxe versions of these books. Having all three signatures is extremely rare. Included in this sale are the Waterstones event leaflets. Please see the photographs. The book is in fine unread condition and is from my personal collection. The Children of Hurin, by J.R.R. Tolkien, published 2007 by Harper Collins, Deluxe Slipcased Edition Synopsis: Long before the One Ring was forged in the fires of Mount Doom, one man—Húrin—dared to defy Morgoth, the first and greatest of the dark lords to plague Middle-earth. Thus did he and his children, Túrin and Niënor, earn the enmity of a merciless foe that would shape the destiny of all the ages to come.Only J.R.R. Tolkien, the undisputed master of the fantastic, could have conceived this magical tale of Elves and Men united against a brutal foe. And only Christopher Tolkien, the master's son and literary heir, could have fit the pieces of his father's unfinished work together with such deep understanding and consummate artistry. With an introduction and appendices by Christopher Tolkien, who has also contributed maps and genealogy tables, and eight stunning paintings and twenty-five pencil drawings by Oscar-winning artist Alan Lee, The Children of Húrin at last takes its proper place as the very cornerstone of J.R.R. Tolkien's immortal achievement. A NOTE ON SHIPPING: My handling time is a maximum of 5 business days but I will try to ship the item within 3 business days.