Back to Auctions Home
334172430992
Seller: adcbooks
(1521)
100.0% positive
Stratford-upon-Avon, GB
Completed
:
Ended Oct 8, 2021 6:58:57 AM
Category: Books, Comics & Magazines:Antiquarian & Collectable
Buy-It-Now:
£2,500.00
Viewed 228 times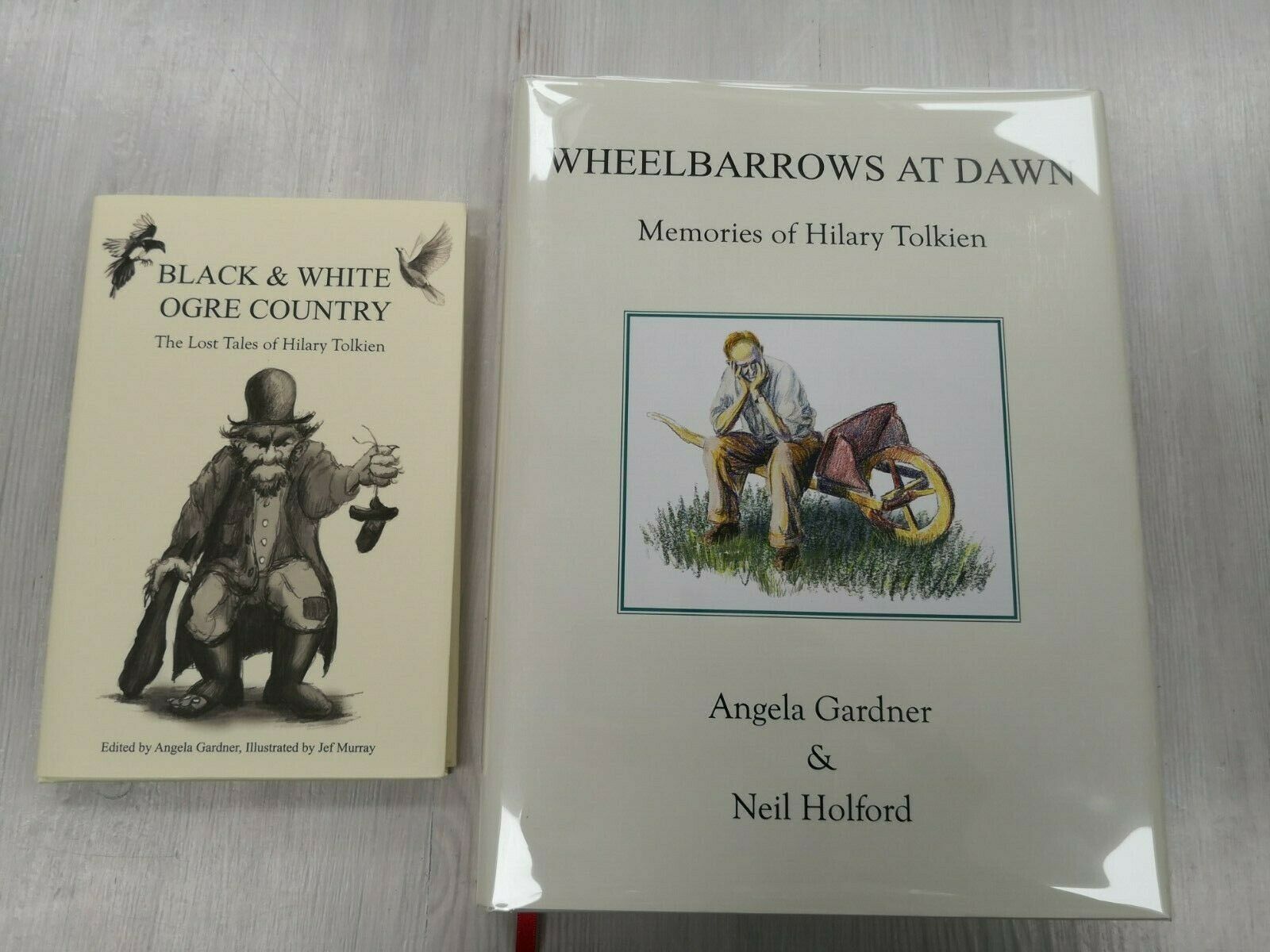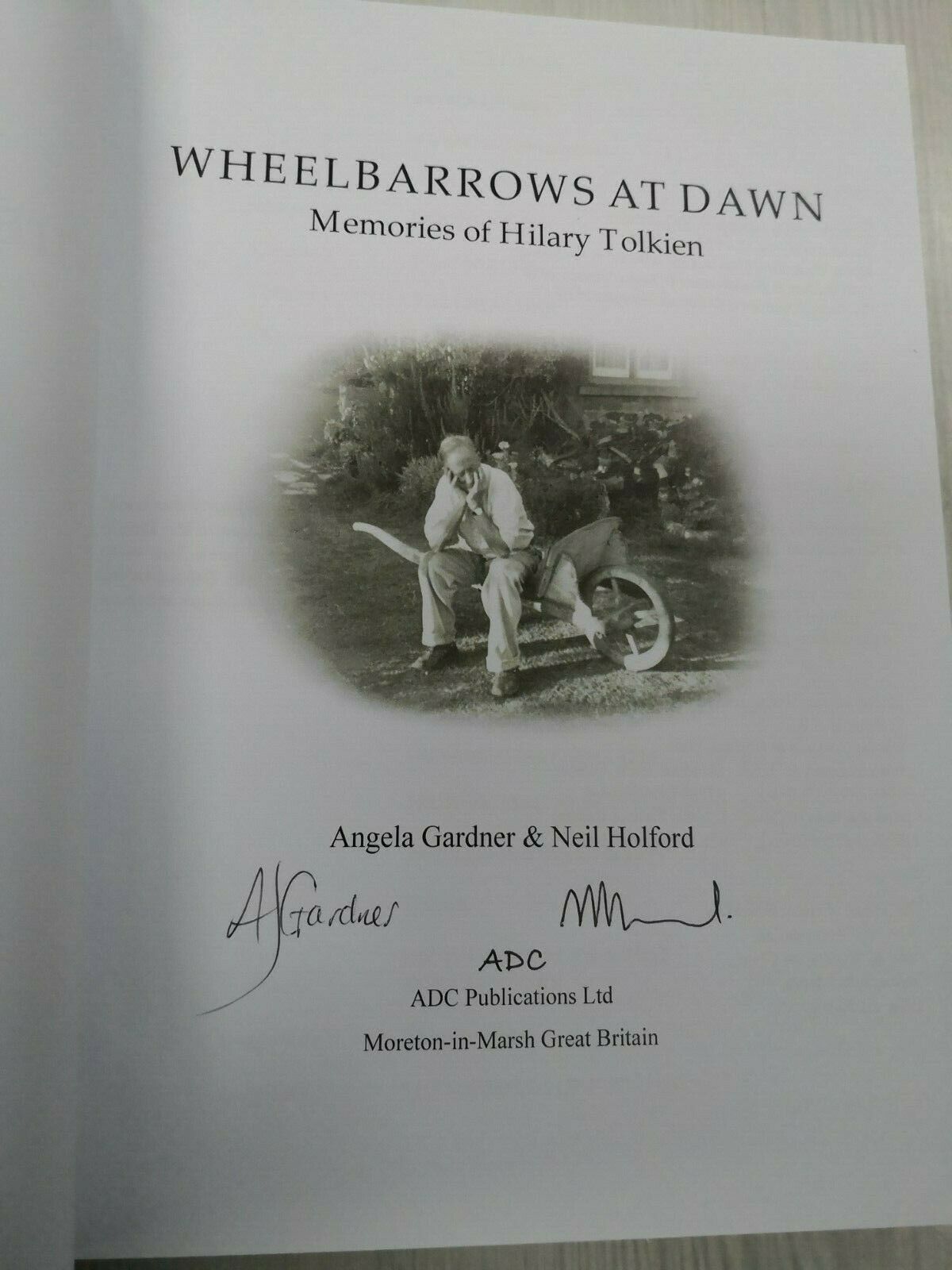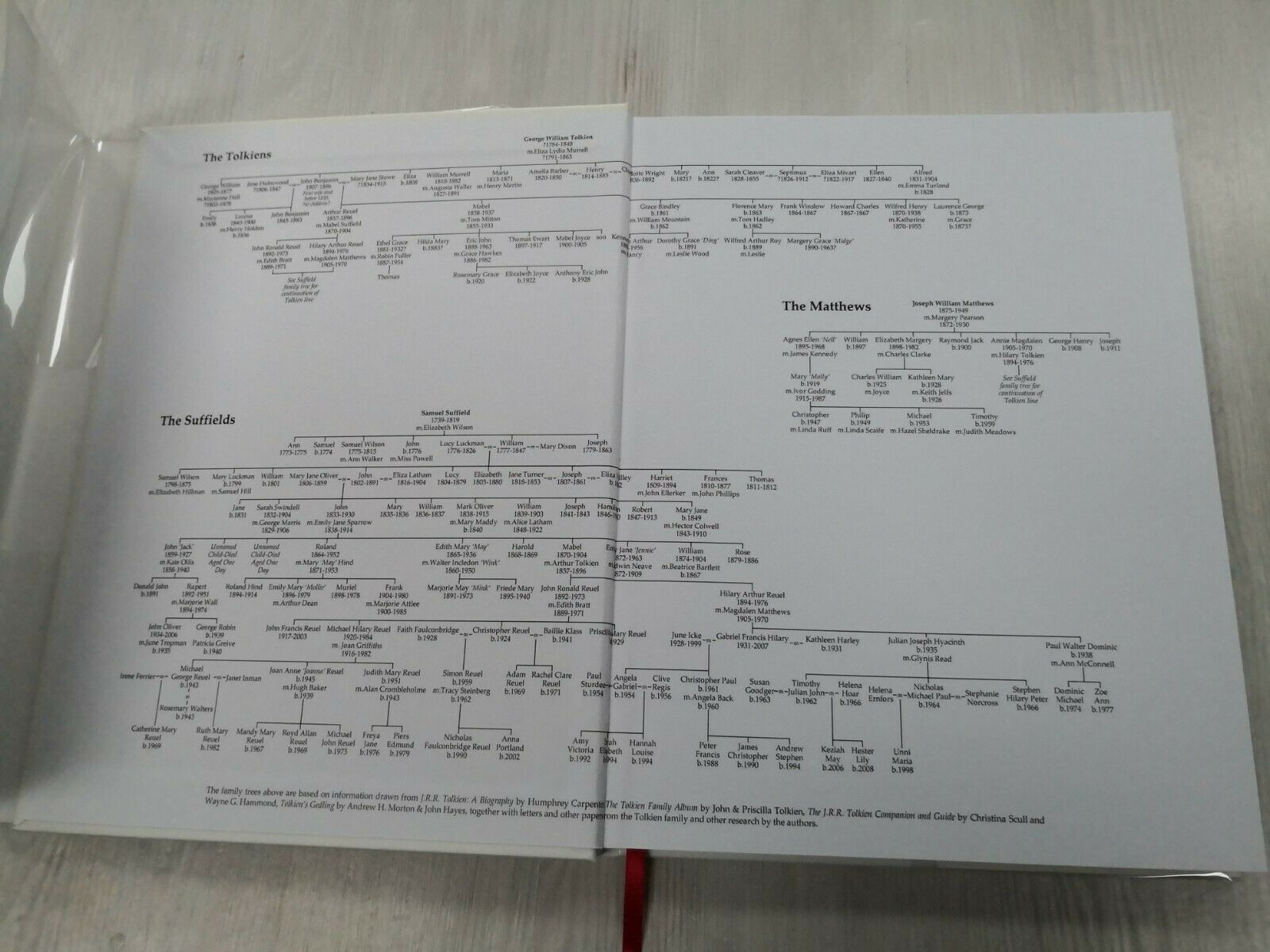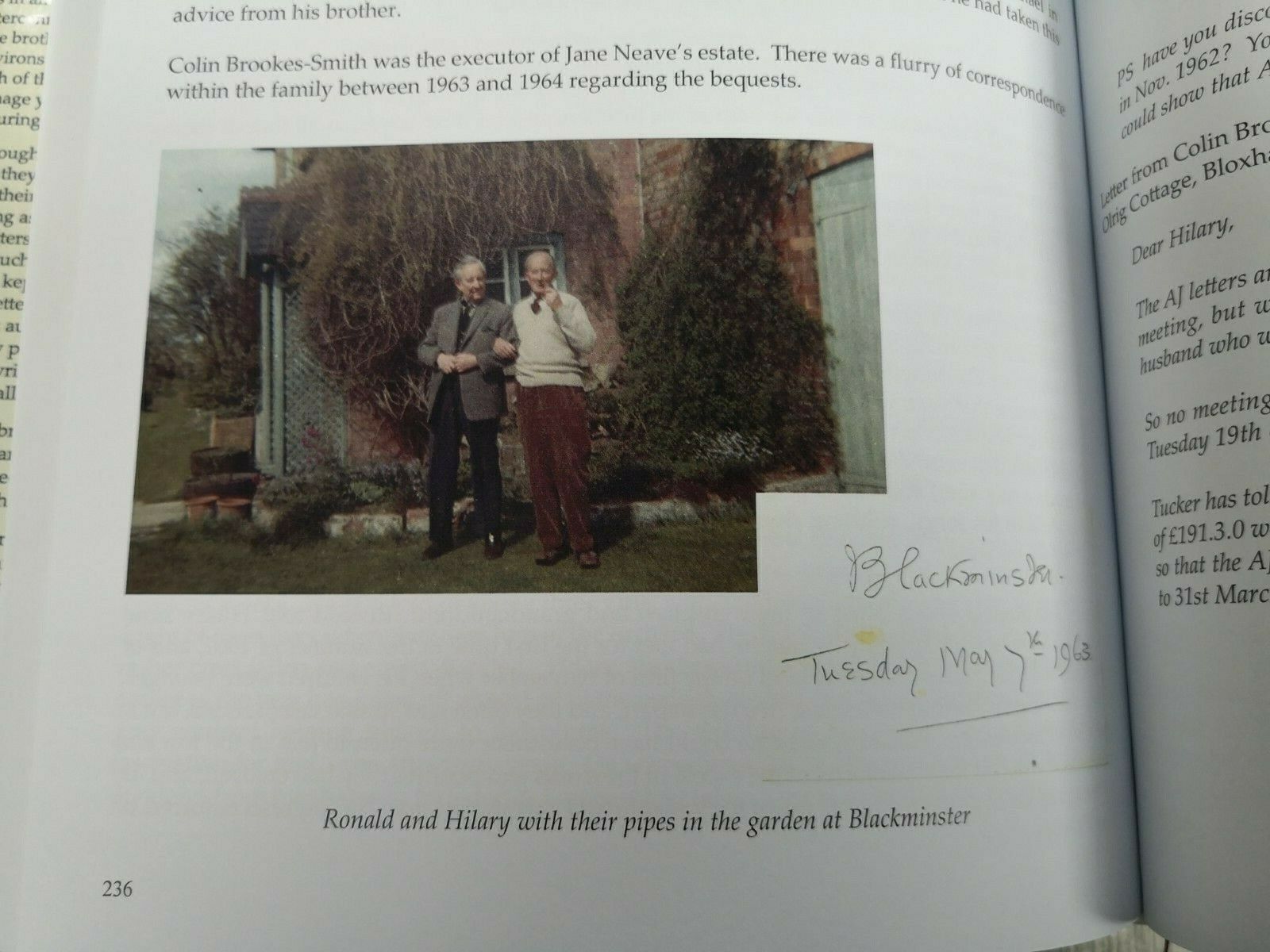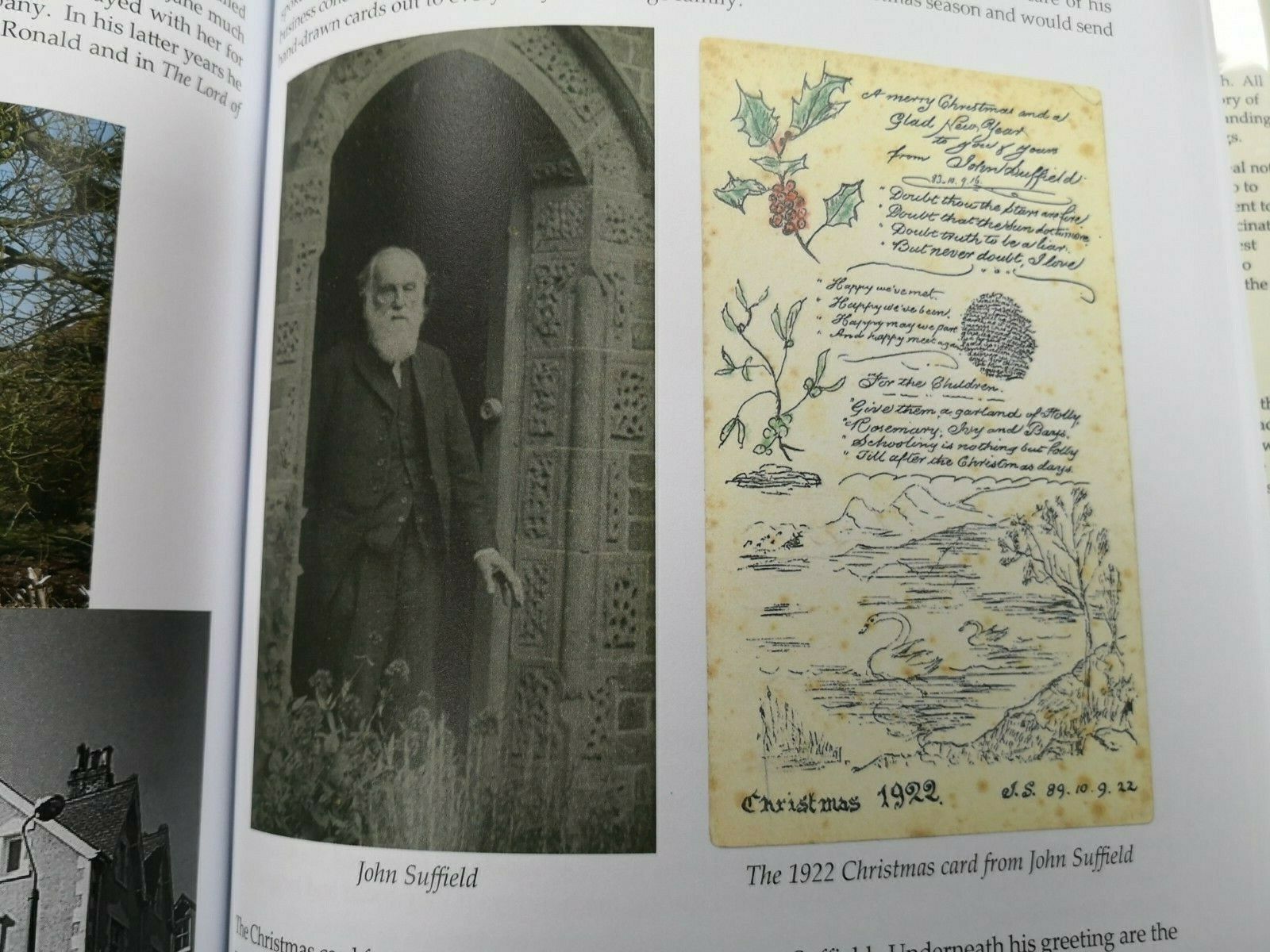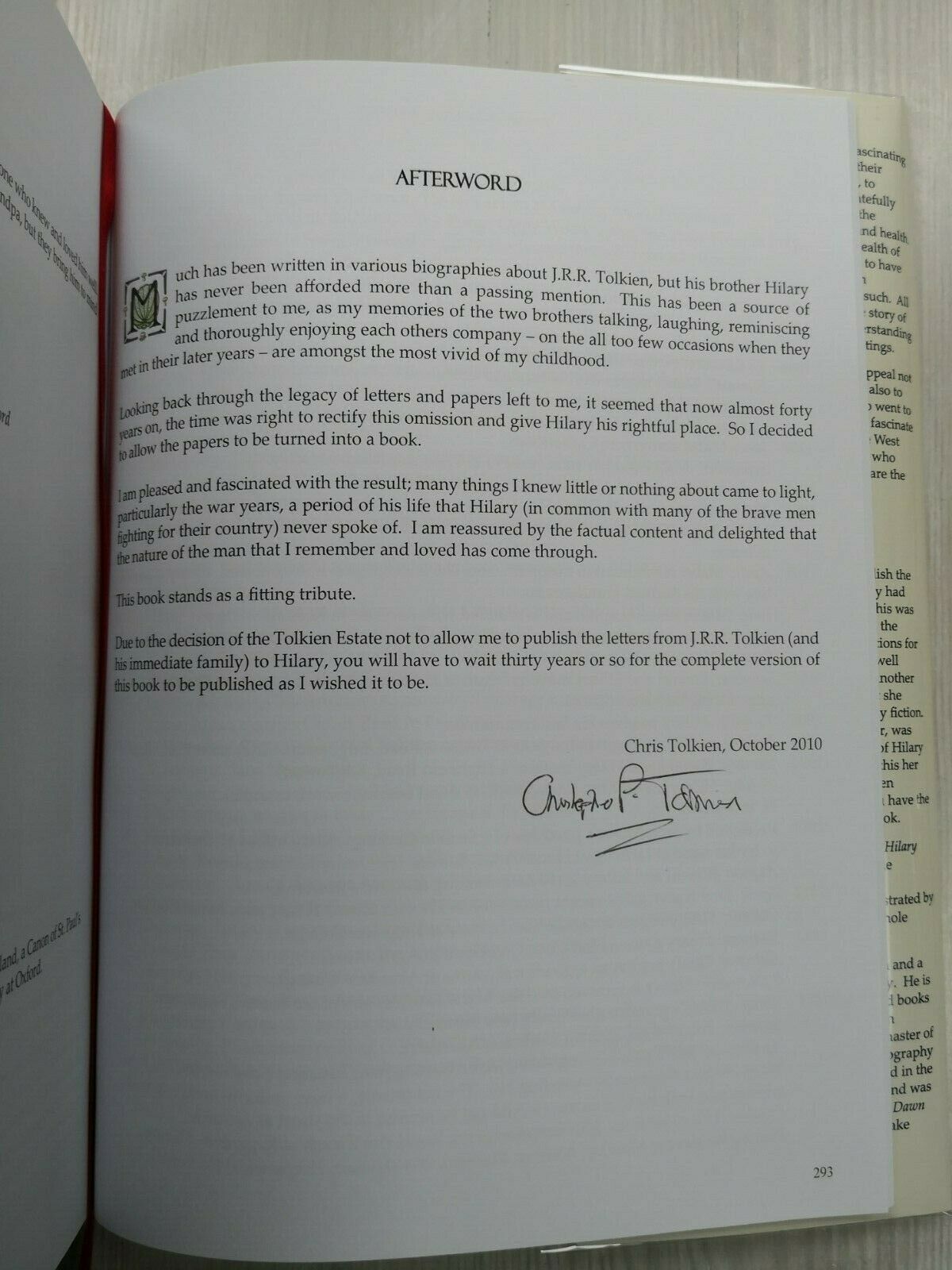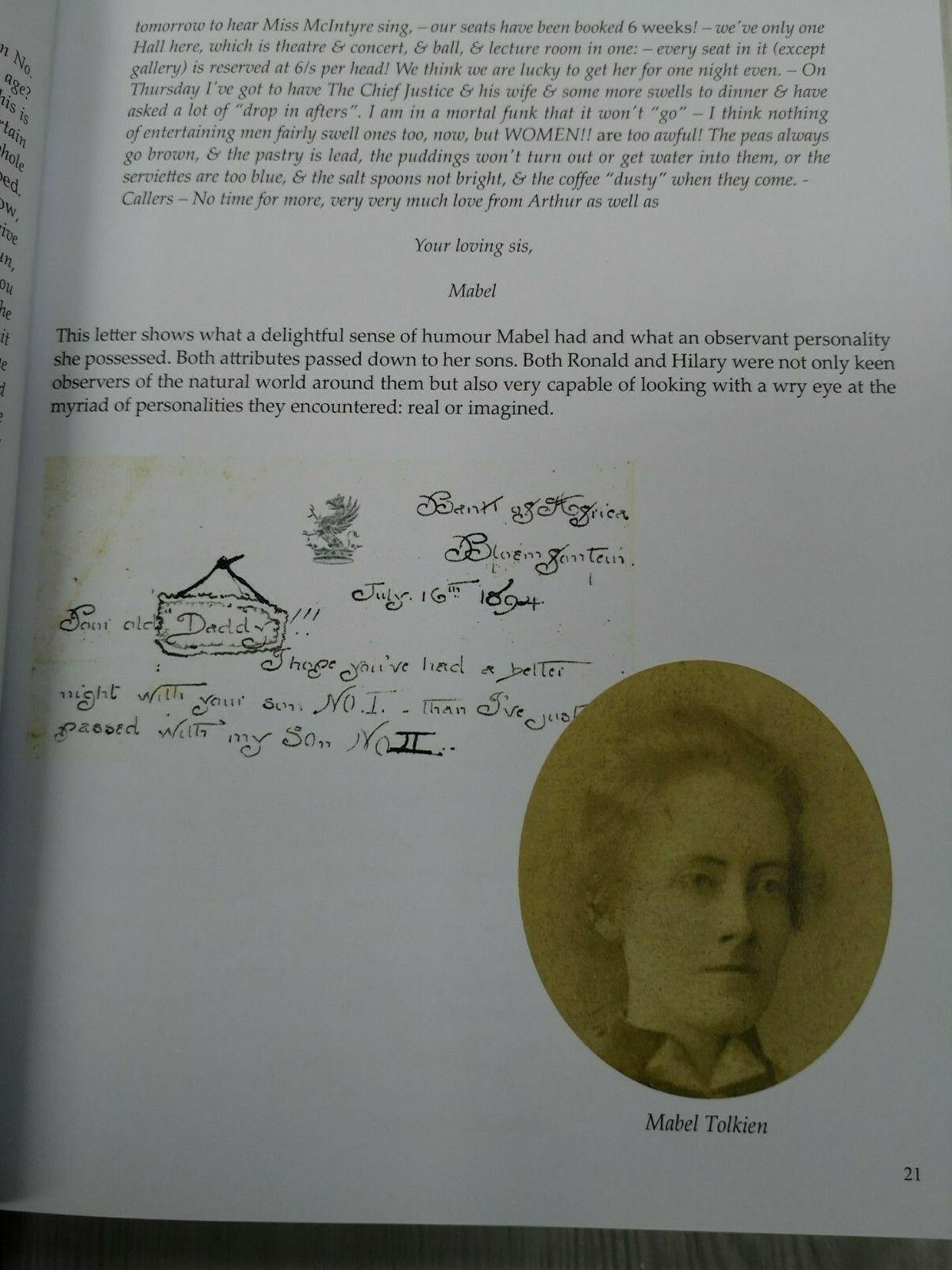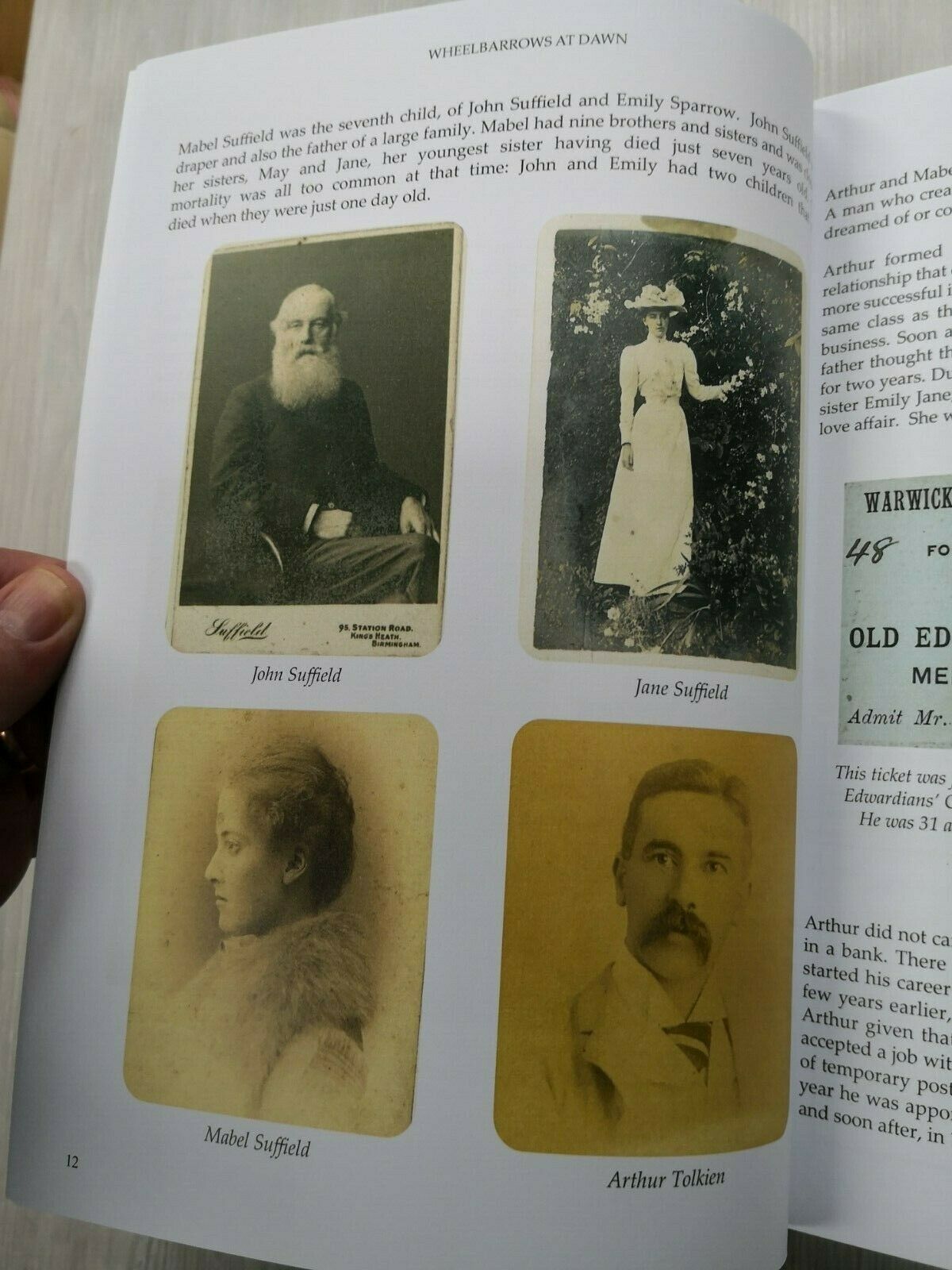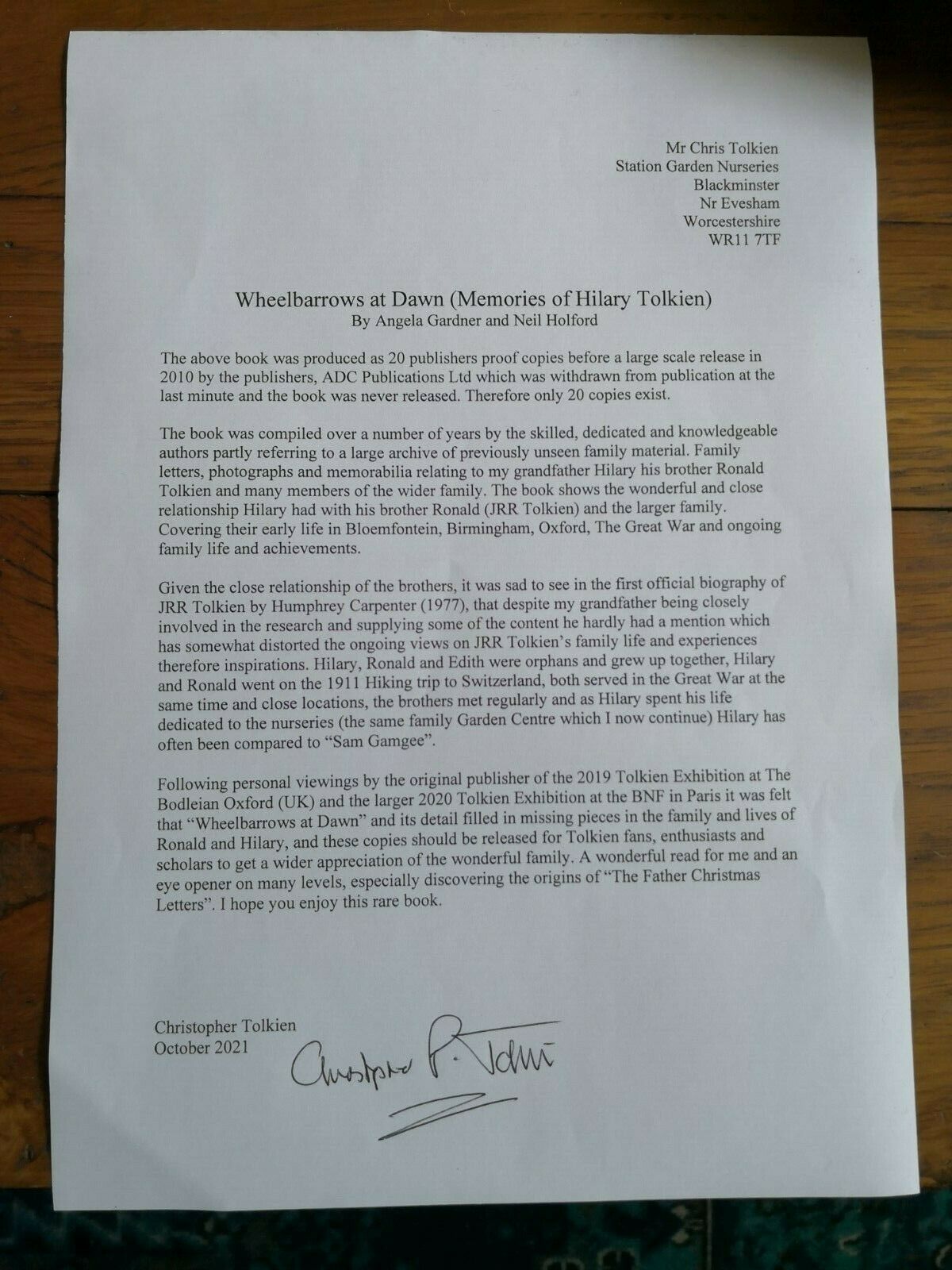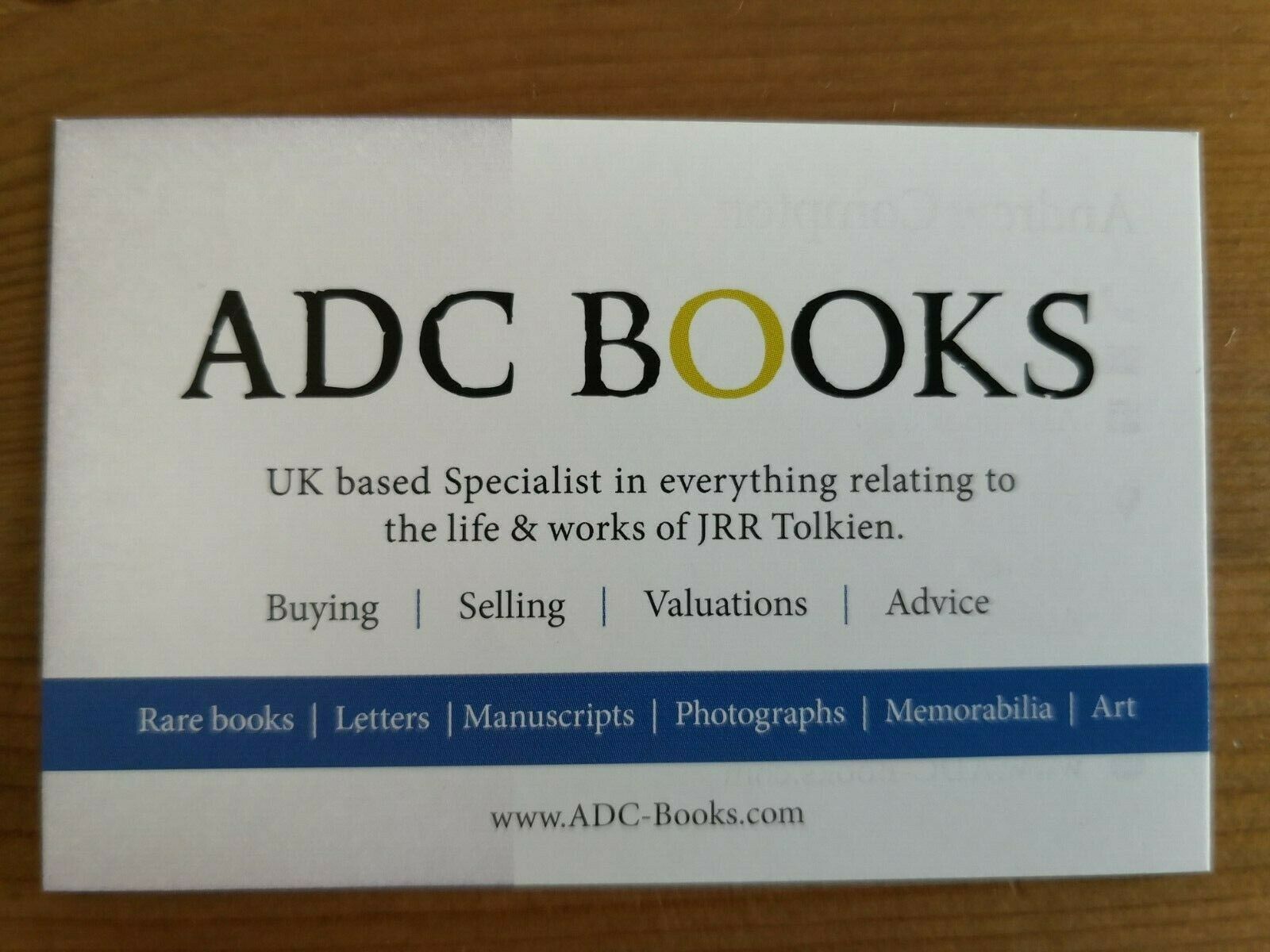 Condition: new, perfect
Wheelbarrows at DawnMemories of Hilary Tolkien Publishers proof copy from 2010 (one of only 5 proof copies available and authorised). This is the only copy signed by both authors, Chris Tolkien and the publisher. Hardback with wrapper in perfect condition. Signed by the authors Angela Gardner and Neil Holford, also signed by Chris Tolkien and the publisher, Andrew Compton of ADC Publications. Together with a letter by Chris Tolkien and a signed copy (author Angela Gardner and Chris Tolkien) of the published book "Black and White Ogre Country". 2010 proof copy of the book that was withdrawn before publication after years of detailed research and containing previously unseen material from an archive of family letters, photographs and memorabilia which covers the very close and personal relationship between JRR Tolkien and his brother Hilary Tolkien. From early years in Bloemfontein, growing up near Sarehole, Birmingham, being orphaned, King Edwards, The Great War, family Life, close wider family relations and interaction between the brothers. This book is stunning and for the Tolkien scholars, collectors and fans and shows a completely undiscovered side of the famous author of The Hobbit and The Lord of the Rings. From the detailed family trees, letters from South Africa from parents Arthur and Mabel, the origins of The Father Christmas Letters, and it goes on and on. This book was due to be published in 2010 after many years of research and design, however after an initial agreement from The Tolkien Estate, some copyright material was requested to be removed at the last minute. Publication was halted and the book, although revised to comply with copyright was never published and only a few publisher proof copies were produced. The publisher had invested heavily in the production, content, design, then revisions to comply with The Tolkien Estate's request. As a large and substantial book it was then not viable to proceed to a mass market version. Therefore only a few proofs were produced in the design and production process and these last 5 (finished and unmarked) copies showing the wonderful and close relationship between the brothers are all that remain. The other copies were used for amendments and revisions by the authors and contributors or are with The Tolkien Family. Within the archive of material left by Hilary was a handwritten manuscript "Black and White Ogres" which has been published and a 1st printing hardback, signed by the author Angela Gardner and Chris Tolkien is also enclosed to make the story complete. It is clear reading the material as a whole that there was a very close relationship between the brothers and unlike the typical fan and book related letters, Ronald's letters to his brother showed a different side to his character. Hilary's involvement in the original 1977 Humphrey Carpenter biography was substantial and important, however he hardly got a mention at the time, this book redresses those omissions. The archive material in this book also shows how influential Mabel, their mother was (calligraphic style, sense of humour, dedication), and the origins of The Father Christmas letters by John Suffield. Any questions please contact me. See photos. Buy with confidence see 100% feedback. I may have this book listed elsewhere for sale and will remove from ebay if sold elsewhere. Free delivery (within a reasonable distance) free postage however insurance will have to be quoted separately, and collection possible. Please contact me for overseas postage or any other questions.