The Lord of the Rings signed in 1972
---
This copy was signed and given to Fred Archer, one of the movers, who moved Mr. Tolkien from Bournemouth to Merton Street in March 1972. Was this incident recorded in Humphrey Carpenter's biography of Tolkien? Any other place? Any opinions on the signature?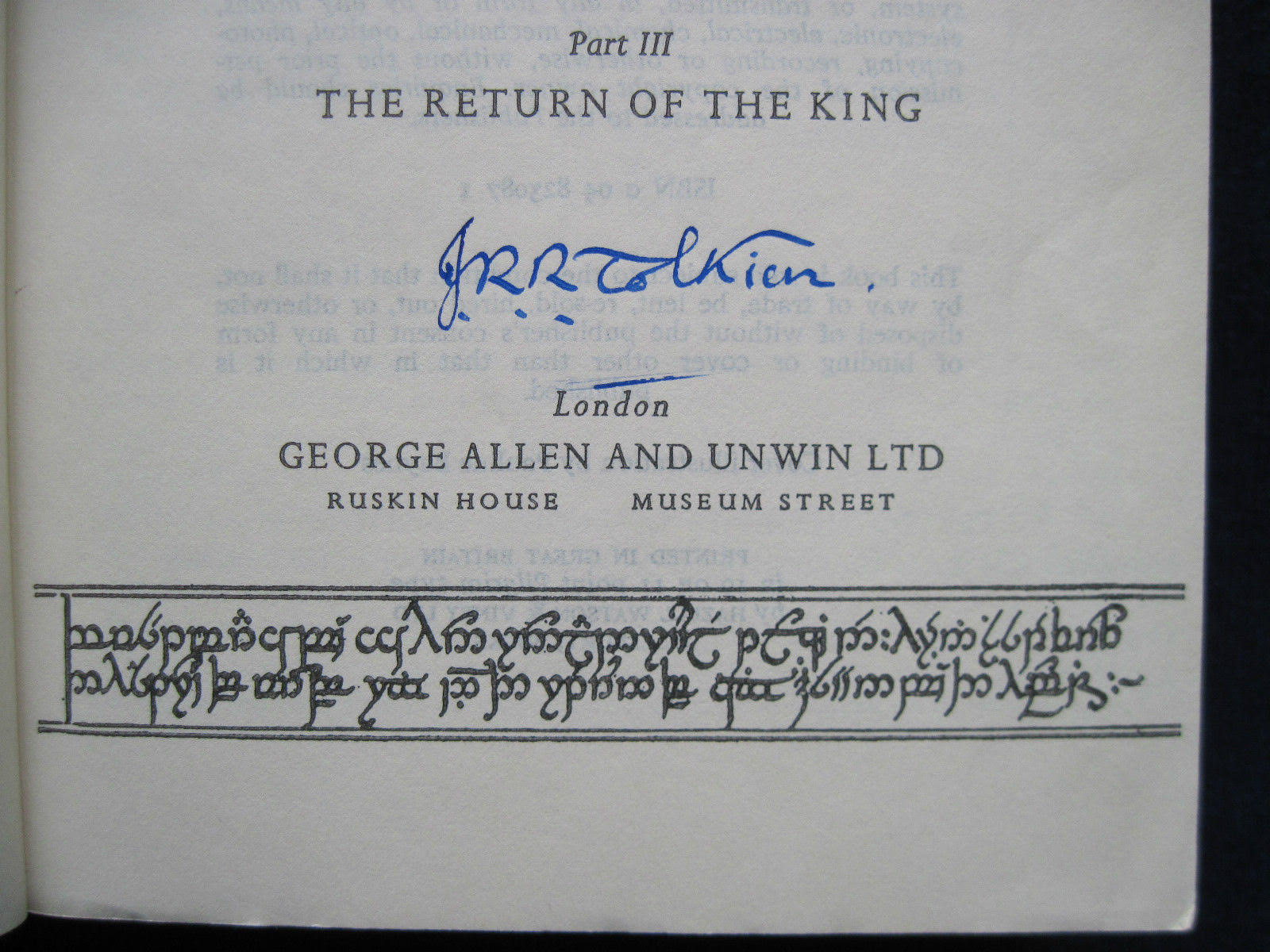 By
laurel


---
Hi
Looks good to me althought blue ink unusual isnt it?
Seen this on the bay i recall
_________________

---
While I don't like blue autographs, this looks nice indeed...
I'm curious if anything about this move is known?
By
Urulöké


---
From Scull and Hammond Companion and Guide Chronology (2017 edition), p. 798:
13 March 1972 Tolkien moves to Oxford from Poole. He rides with the three removal men in their pantechnicon. He inscribes copies of The Lord of the Rings and The Hobbit for one of them, Fred Archer.
_________________
- Jeremy