Interesting eBay Auctions
1 ... 53 54 (55) 56 57 ... 147
By
Khamûl


---
I'm looking for it too! (--surprise, surprise...)
Hmm... I like the stamp; interesting. However it doesn't look like the best copy.
laurel
, did you buy the one on
eBay
in mid-October (
J.R.R. TOLKIEN ~ THE SILMARILLION~ DELUXE 1st Ed Presentation Issue Full Leather
), which went for C $300/£188? That copy was the one highlighted here for
Buy-It-Now
C $750; quite a low price they ended up accepting. I take it this one (that just went) wasn't an auction either (i.e. it was a
Buy-It-Now
or
Make offer
listing?
BH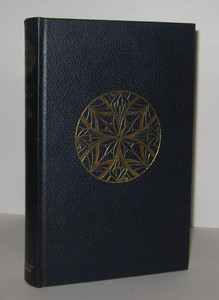 _________________
You drive a hard bargain – you can have it for £10 all-in – one consolation (for you) is that you do not have to hear the cries of my children, for bread...
---
Hi
Yep i got the £188 one. I was suprised myself to be honest. Offered them a low figure expecting ot have ot negotiate a little only to then have it accepted! Happy days. Mine has some fractional gilt loss on spine but can live with that.
No this latest one was an auction as well- thats 2 in just over a month!
---
http://www.ebay.co.uk/itm/25118674080 ... _trksid=p3984.m1423.l2649
Here is folio deluxe. At £200 now - i think it will go higher but maybe worth a go if you havent got it?

---
http://www.ebay.co.uk/itm/25118706165 ... _trksid=p3984.m1423.l2649
Here is another rare book
As i recall the last one on ebay went for £540 ish.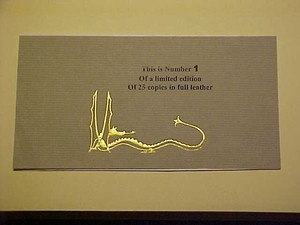 By
Jlong


---
I don't like Roverandom enough to bid on this book, but it would certainly make a fine edition to someone's collection.
1 ... 53 54 (55) 56 57 ... 147