1 ... 6 7 (8) 9 10 ... 13
---
Given the rising prices of copies of The Hobbit, I've still been able to snatch a couple Hobbits up for decent prices. I picked up a 10th impression (1958) without a dust jacket for a little less than $160 and a 12th impression (1961) with the dust jacket for $5.
http://www.ebay.com/itm/The-Hobbit-or ... 4%3D&orig_cvip=true&rt=nc
http://www.ebay.com/itm/The-Hobbit-by ... 4%3D&orig_cvip=true&rt=nc
I also grabbed a Winter's Tales For Children with the dust jacket for $20.
http://www.ebay.com/itm/250789285328? ... _trksid=p3984.m1439.l2649
None of the books are in perfect condition, but finding decent deals is always fun.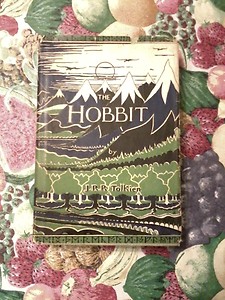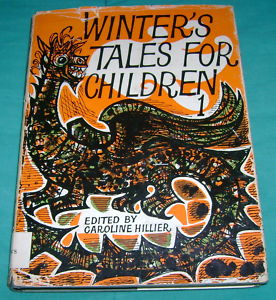 By
Laurin666


---
Just came across a Middle Earth map and Bilbos Last Song illustrated by Pauline Baynes. Both poster in good condition, only small needle holes. Ttogether for 30 € including the shipping. Lucky me!!
_________________
Ernest Hemingway said:
"You needn't bother going anywhere else. I can tell you: you can't beat Munich, everthing else in Germany is a waste of time".
By
Enotsnekra


---
Hi, had a luck find. Before J R R Tolkiens former home was demolished I found a postcard written to Tolkien from what is believed to be Lin Carter the fantasy author. Other items included a Adam style fireplace, stone griffin, cast iron fairy, stone face man, the carved stone "woodridings " sign, a pair of lion heads and the ornate wardrobe doors from Tolkiens former bedroom.
The items were valued in excess of £100,000 and this week have been put on Ebay with a starting bid of £75,000.
A journey I never expected to take.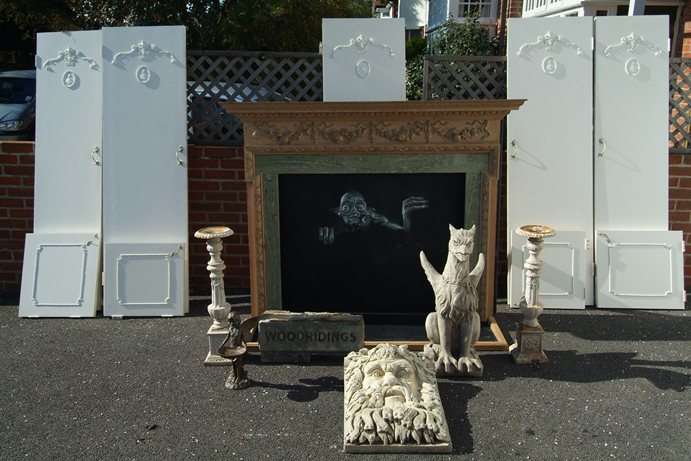 ---
Enotsnekra
said
"
I found a postcard written to Tolkien from what is believed to be Lin Carter the fantasy author.
"
The postcard has been discussed on this board before, we don't think it is Lin Carter.
Can you let us know who advised you that it might be from Lin Carter?
Can you also say who valued the items for you, we are finding it hard to accept their valuations?
Can you also reveal how you know that these items were in the house during the period that Tolkien lived there (see next post from
garm
)?
http://www.tolkienguide.com/modules/n ... ost_id=4199#forumpost4199
---
(hopes someone can sort out the format!)
Trotter: Fixed

Hi - the Tolkiens moved into that bungalow in 1969, I believe; and JRR left in 1971 - since which time the bungalow was occupied by others. How does anyone know which (if any) of these items were in the bungalow at the time, and/or if they'd been added in the intervening four decades?
By
Khamûl


---
I object to this discussion in
Lucky finds
(&
Interesting eBay Auctions
)!

There's a forum section for this kind of chat: it's called
The Wonders of eBay
...
BH
_________________
You drive a hard bargain – you can have it for £10 all-in – one consolation (for you) is that you do not have to hear the cries of my children, for bread...
---
I'd like him to come back and answer my questions?

If not then it is the Wonders of ebay for him.
---
Just realized what the name 'Enotsnekra' spells backwards... What? I'm not going anywhere with this; just saying...

---
I am intrigued by why he has not accepted this ebay offer

Q: Hi Steve. Thank you for letting me view your collection yesterday. I have spoken with my friend at Sothebys and I was wondering whether you would consider ending the auction early with an offer of £50,000 for the fireplace? I have limited funds at the moment but I would be willing to make offers on the other items at a later date. Regards, Bruce.
A: Hi Bruce. Thank you for your amazing offer! I would like a little time to think about your offer as I was hoping to keep the whole collection together. Interset in the collection has gone crazy. Will get back to you very soon. Regards Stephen

Does Bruce actually exist and would Sothebys sell these items at these inflated prices(with no provenance that these items have anything to do with Tolkien)?
1 ... 6 7 (8) 9 10 ... 13