Next deluxe editions of Tolkien s books
---
My deluxe version of "The Fall of Arthur" arrived here. And now I think that my collection of this type of book is completed and I am waiting for the release of "Unfinished Tales" in December.

I was wondering if you know another Tolkien book that has this type of cover and format? And I wonder, in your opinions, which issues could be released in this format?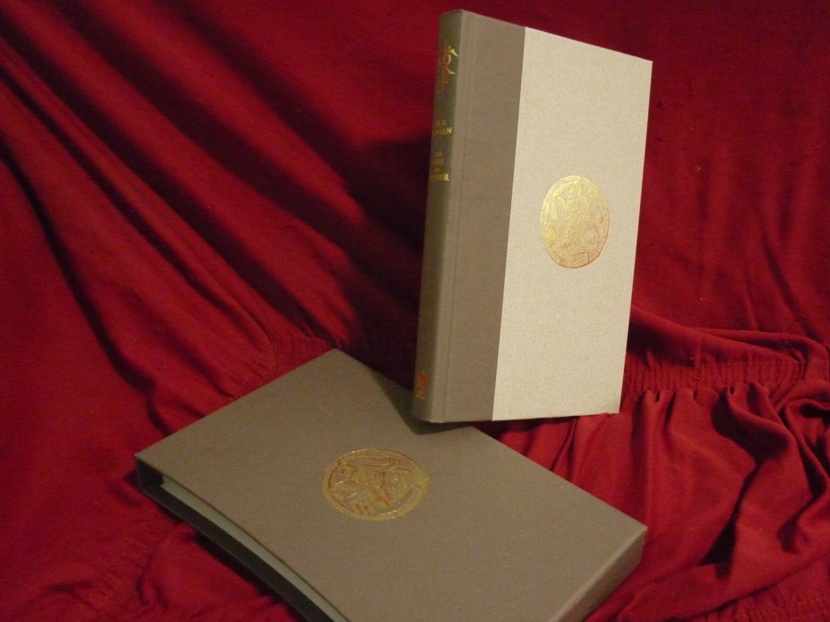 By
Laurin666


---
_________________
Ernest Hemingway said:
"You needn't bother going anywhere else. I can tell you: you can't beat Munich, everthing else in Germany is a waste of time".
By
Onónion


---
Why do you display the books without their slipcase and dustjacket?

_________________
'Love not too well the work of thy hands and the devices of thy heart; and remember that the true hope of the Noldor lieth in the West, and cometh from the Sea'
---
Onónion,
Because I think is more beautiful to see the books just like this manner. But in my bookshelf my books are with slipcases and dustcovers, to protect my presciouss.:)
_________________