1999 harper collins paperback fellowship of the ring
By
Stu


---

Seller: midsummernightdreamer (573)
Ended Feb 9, 2014
£4.99
[1 Bids]

InHeima wrote:
Hey,
i am looking for this version of the book, but cant find it anywhere! I have the two towers and return of the king, but lost the fellowship while moving country many years ago! Any help would be appreciated!

http://www.tolkienbooks.net/php/details.php?reference=43760
You may find it easiest to purchase the boxed set. I purchased a fine set on eBay a couple of years back, and - from memory - it was about 5 pounds. Otherwise, I imagine the individual books probably turn up fairly often also. The advantage of getting boxed sets tends to be that the books inside are in better condition than individually (as I firmly believe that *most* boxed sets of Lord of the Rings that get sold are never read).
eBay Item #161215694689
By
Trotter


---
---
Thanks for the info! I will probably buy the box set to have and keep reading my original versions, they are a bit battered from overuse!
_________________

By
Khamûl


---
I have the Ted Smart set (with HarperCollins books: 7th, 7th, 4th imp.) in decent condition (box has a few split edges) --you're perfectly welcome to it. I'm in the UK.

PM to discuss if you want.

BH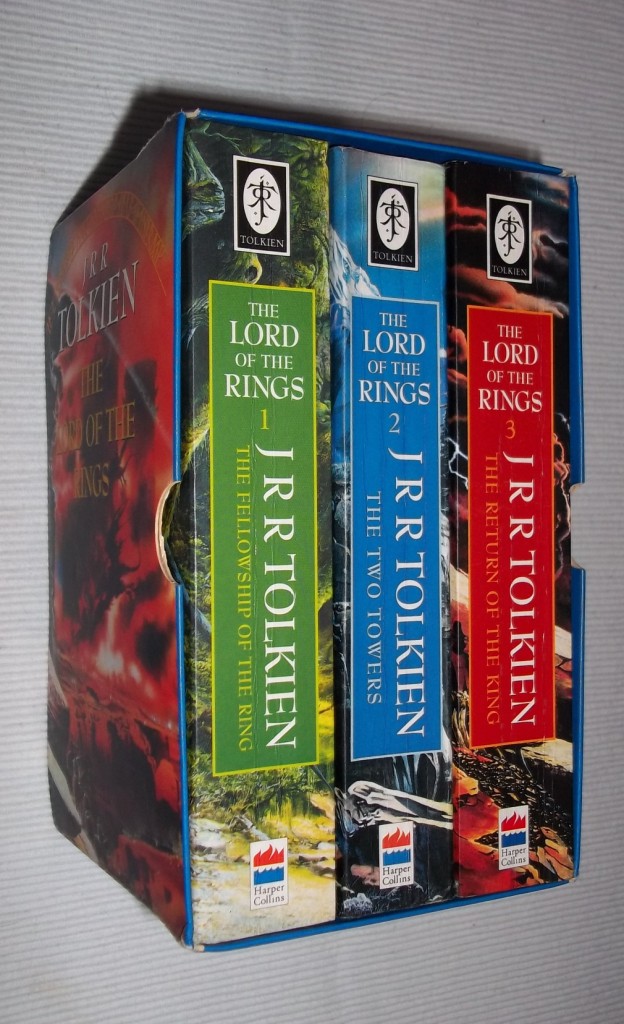 _________________
BH
You drive a hard bargain – you can have it for £10 all-in – one consolation (for you) is that you do not have to hear the cries of my children, for bread...