By
Trotter


18 Jun, 2021
2021/6/18 8:00:39 (GMT) Greenwich Mean Time, London, Dublin, Lisbon, Casablanca, Monrovia
---
Two Tolkien related lots in this Auction
Lot 6087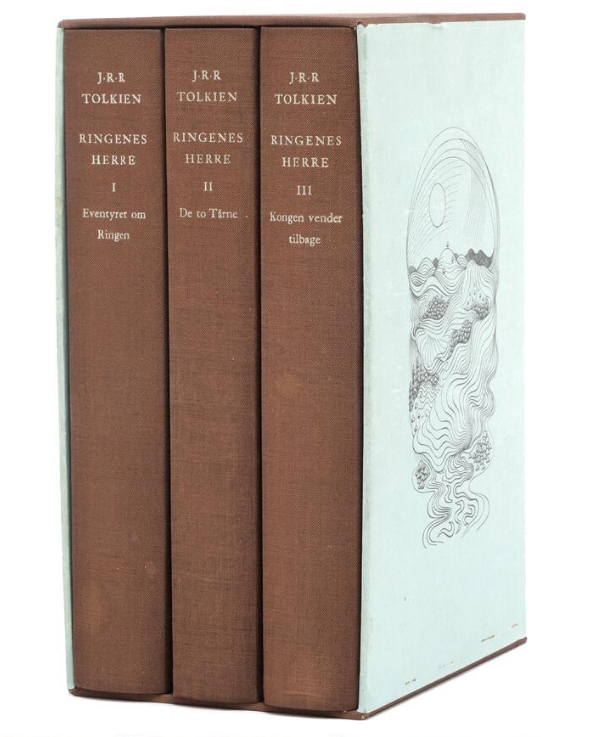 Ingahild Grathmer (, Pseud. for Dronning Margrethe II.)

J.R.R. Tolkien (b. 1892, d. 1973)

J.R.R. Tolkien: Ringenes Herre. 3 vols. Cph 1977. Danosh ed. Illust. by Ingahild Grathmer (pseud. for Margrethe II). Bound in publisher's half cloth, in slipcase. Slipcase with minor signs of wear.

Provenance: The Danish attorney at law, book collector and honoured member of the "Herlovianersamfundet", Viggo Loft (1885–1967).
Estimate 1,500 kr
https://bruun-rasmussen.dk/m/lots/09980E9ADC76
Lot 6104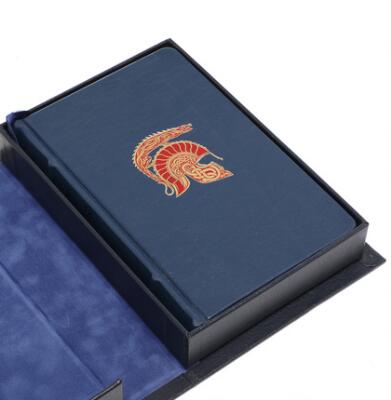 J.R.R. Tolkien (b. 1892, d. 1973)

C. Tolkien (ed.): Narn I Chîn Húrin. The Tale of the Children of Húrin.2007 London. Limited edition no. 44/500. Publisher's full leather binding, all egdes gilt. In orig. slipcase. With illust. by Alan Lee. Signed by Christopher Tolkien (son of J.R.R. Tolkien).
Estimate 3,000 kr
https://bruun-rasmussen.dk/m/lots/F96E092B7916