By
Trotter


27 Jul, 2021
(edited)
2021/7/27 6:51:53 (GMT) Greenwich Mean Time, London, Dublin, Lisbon, Casablanca, Monrovia
---
5th August 2021
Lot 238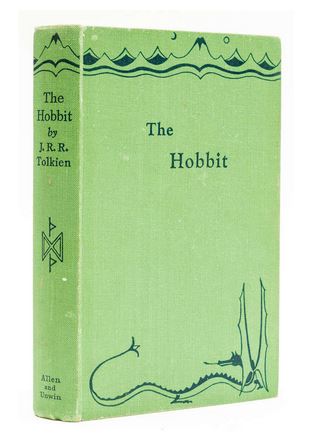 Tolkien (J.R.R.)The Hobbit, second edition (fifth impression overall), colour frontispiece, illustrations, map endpapers, original cloth, faint marking to covers, light rubbing to extremities, but a bright and sharp example overall, 8vo, 1951. No dust-jacket.

An excellent example of the important second edition, containing substantial revisions by Tolkien. When writing Lord of the Rings, Tolkien realised that Gollum's maniacal obsession with the ring, crucial to the plot of the later trilogy, was not apparent in his earlier work. He therefore made a number of changes to convey a more consistent character and included them in the new 1951 edition.
Estimate
£200-£300
Sold for
£340
https://www.forumauctions.co.uk/index. ... w=lot_detail&lot_id=83545
Lot 239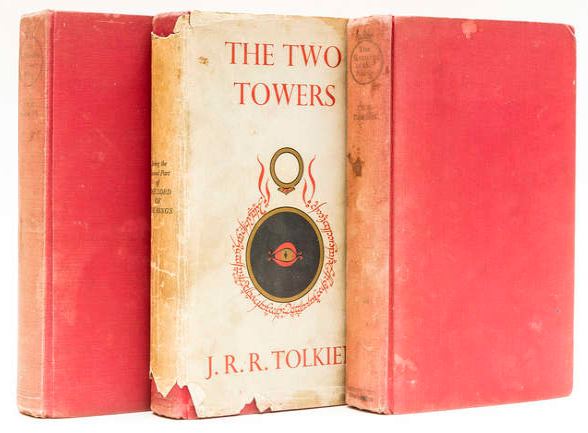 Tolkien (J.R.R.) [The Lord of the Rings], 3 vol., comprising The Fellowship of the Ring, 1954; The Two Towers, 1954; The Return of the King, 1955, first editions, first impressions, folding map at end of each vol., vol. 2 with original printed review slip with title corrected by hand loosely inserted, original red cloth, shelf-lean, spine ends and corners bumped, some light marking and staining to covers, heavier to vol. 1, rubbed, vol. 1 & 3 spines faded, vol. 2 with dust-jacket (soiled, browned, chipped and worn), facsimile dust-jackets, 8vo.

Return of the King with signature mark '4' and text block sagging.
Estimate
£2000-£3000
Sold for
£5000
https://www.forumauctions.co.uk/index. ... tail&lot_id=83395&Itemid=