By
Trotter


7 Oct, 2021
(edited)
2021/10/7 5:04:47 (GMT) Greenwich Mean Time, London, Dublin, Lisbon, Casablanca, Monrovia
---
Lot 11 - Hobbit

Tolkien, John Ronald Reuel (1892-1973) - The Hobbit or There and Back Again, 1st edition, 1st impression, with 1st impression dust jacket, with the word "Dodgeson" hand corrected, with an ink mark through the "e", the unclipped front flap with price of 7s 6d, 8vo, frontispiece and 9 plates or illustrations (all but one full page), endpapers with Thor's map and a map of Wilderland (printed in red and black) by the author, publishers green cloth, lettered and decorated in dark blue, George Allen & Unwin Ltd., London, 1937

Note: The Hobbit was first published on September 21st, 1937, with a print run of 1500 copies that was sold out by December 15th of that year.

More Information

Book:- Plate of Mirkwood, previously loose and later, incorrectly, reinserted with sellotape, facing p. 160, (instead of p. 146), marginal tear repair in sellotape to same page, also with amount of loss to bottom right corner, endpapers slightly browned, small tears and some loss to head and foot of spine, fore edge of p. 153 folded in by .25ins., text generally good.

Dust jacket:- Torn along the full length edge of spine, a 3inch section of spine detached, but present, final 2 inches head of spine lacking.
Estimate
£5,000 - £8,000
Sold for
£19,000
https://www.easyliveauction.com/catalo ... rringes-book-sale-lot-11/
Lot 17 - Lord of the Rings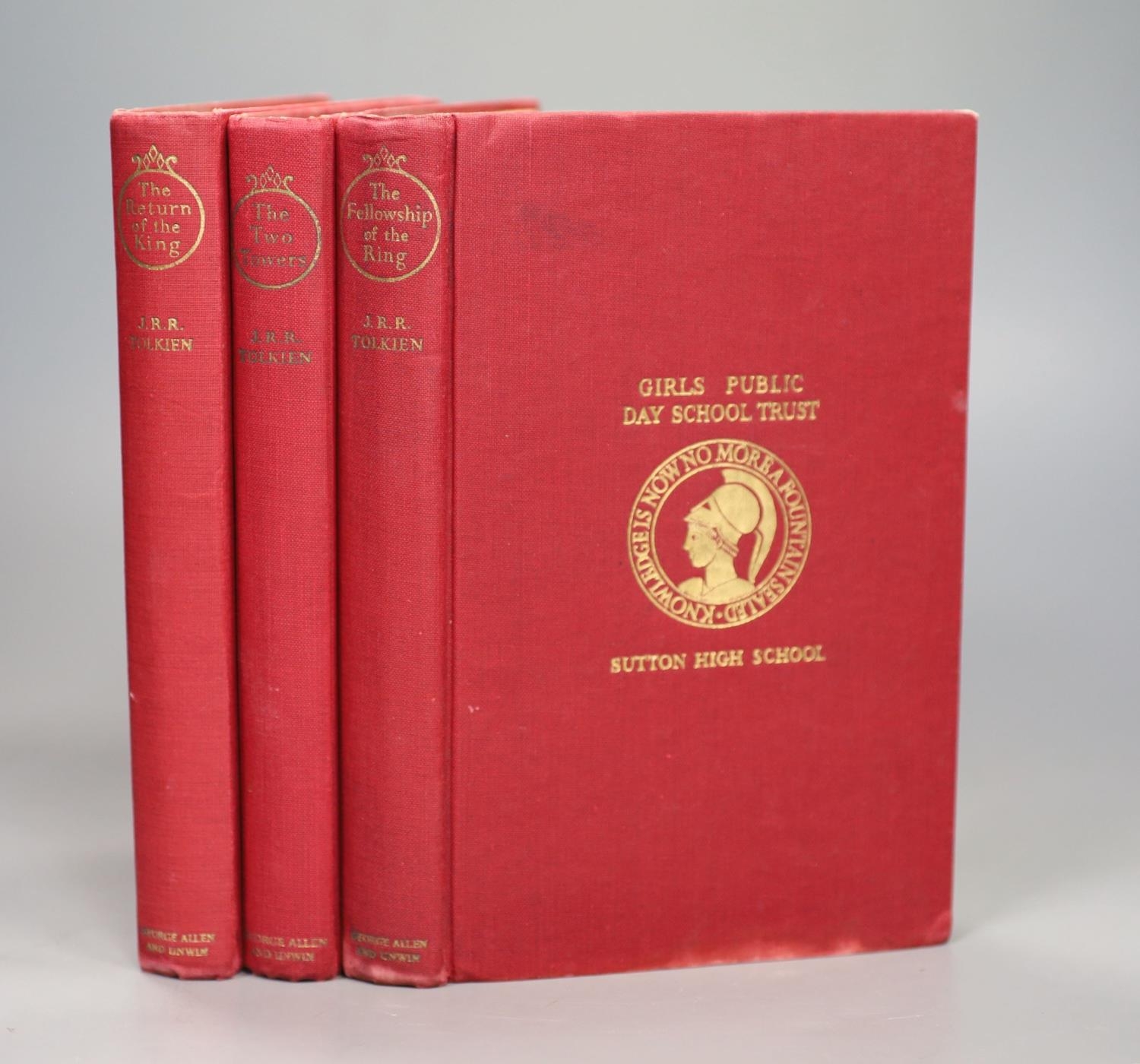 Tolkien, J.R.R - The Lord of the Rings, 3 vols, The Fellowship of the Ring, 5th impression, 1956; The Two Towers, 4th impression, 1956 and The Return of the King, 2nd impression, 1955, rebound red cloth, school prize bindings and bookplates, George Allen & Unwin, London
Estimate
£150-£200
Sold for
£340
https://www.easyliveauction.com/catalo ... rringes-book-sale-lot-17/
Lot 26 - Farmer Giles of Ham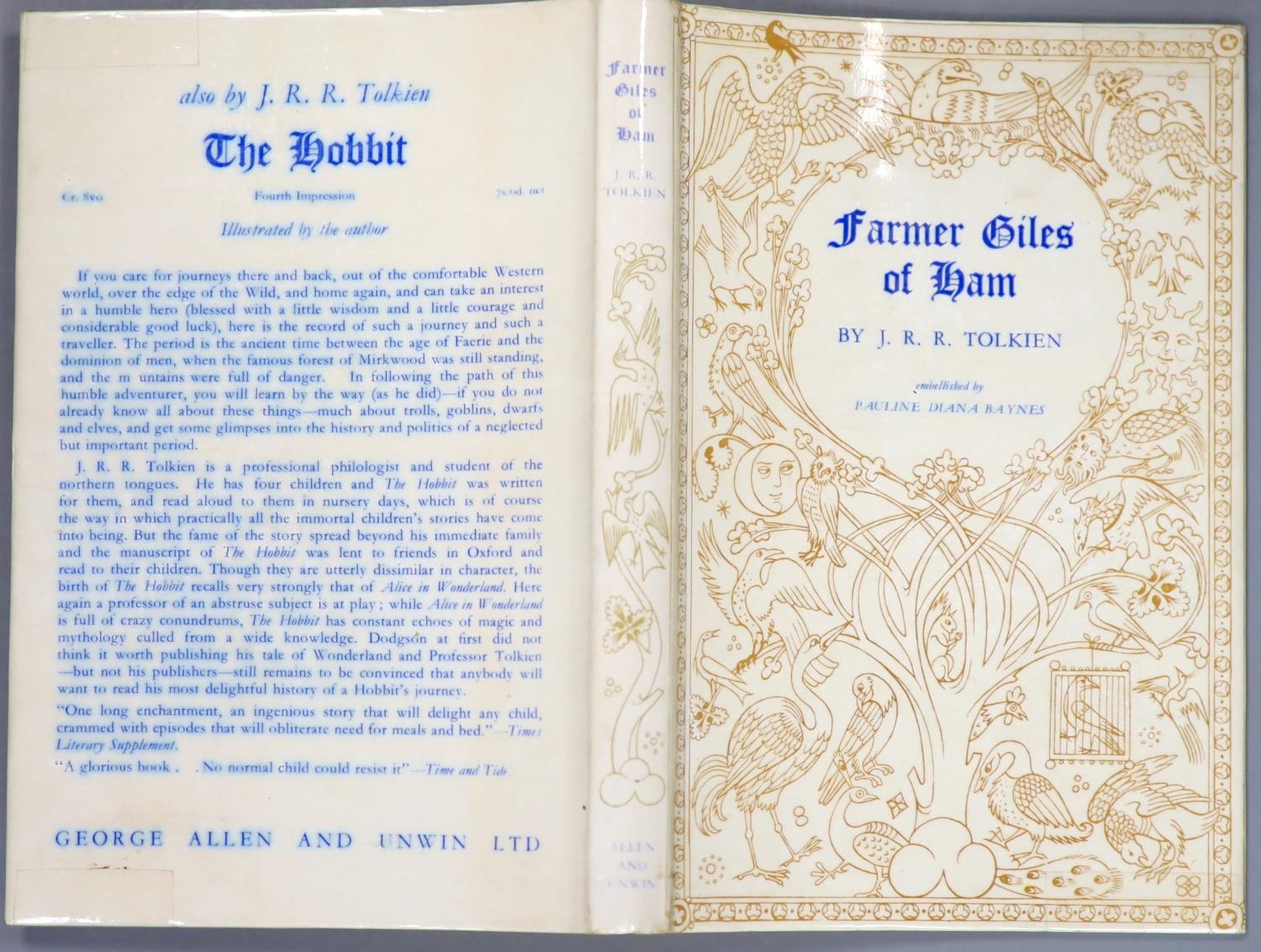 Tolkien, John Ronald Reuel - Farmer Giles of Ham, 1st edition, illustrated by Pauline Baynes, original cloth with unclipped d/j, print smudged to back and part of front flap beneath plastic cover, owners inscription to front free fly leaf, George Allen & Unwin, London, 1949
Estimate
£100-£150
Sold for
£220
https://www.easyliveauction.com/catalo ... rringes-book-sale-lot-26/