By
Trotter


23 Jan, 2022
(edited)
2022/1/23 5:48:40 (GMT) Greenwich Mean Time, London, Dublin, Lisbon, Casablanca, Monrovia
---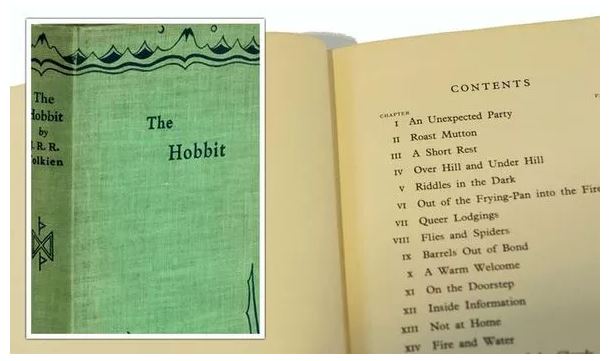 A RARE first edition copy of The Hobbit will be auctioned to raise money for the fight against motor neurone disease thanks to a Sunday Express campaign.

Ben Wadsworth, 33, a manager at WeBuyBooks, was "inspired" to donate the proceeds of the sale after feeling "emotional" in reading about our Fund The Fight Against MND crusade.

Mr Wadsworth said his colleagues at the second-hand book company in Rossendale, Lancashire, were particularly touched by the account of Royd Tolkien, the great-grandson of The Hobbit author JRR Tolkien, in nursing his brother Mike as he battled MND.

He said: "We had followed the Sunday Express campaign every week.

"Reading Royd's dedication to his brother was a defining moment, it touched a lot of hearts, we knew from that moment that we had to somehow get involved.

"Serendipity arrived when we received a batch of second-hand books and amongst them discovered a first edition print of The Hobbit.

"I contacted Royd, thanked him for his efforts towards MND, and said we wanted to help. I told him we planned to auction the book and discussed how any funds raised might best help the cause.

"We traditionally support local hospice groups and on this occasion giving half the auction proceeds to Royd's cause felt supportive."

Royd, 52, said: "It was such a kind gesture from your newspaper readers at the book company.

"When they asked how they could best help, I realised that touching lives directly was crucial.

"The Sunday Express campaign was a watershed moment in the battle against MND.

"We are talking about a global impact - the £50million scored also placed pressure on other governments.

"With that research support locked in, when the book company asked what would best help today I thought of Doddie Weir's My Name'5 Doddie Foundation (https://www.myname5doddie.co.uk/).

"He is an inspiration."

The book has been listed for auction at Bonhams in March with a guide price of £2,000.
https://www.express.co.uk/news/uk/1554 ... mpaign-the-hobbit-tolkien
This is the Auction Bonhams, 23 March 2022, 12:00 GMT
Lot 136
The Hobbit or There and Back Again, FIRST EDITION, SECOND IMPRESSION, George Allen & Unwin, [1937]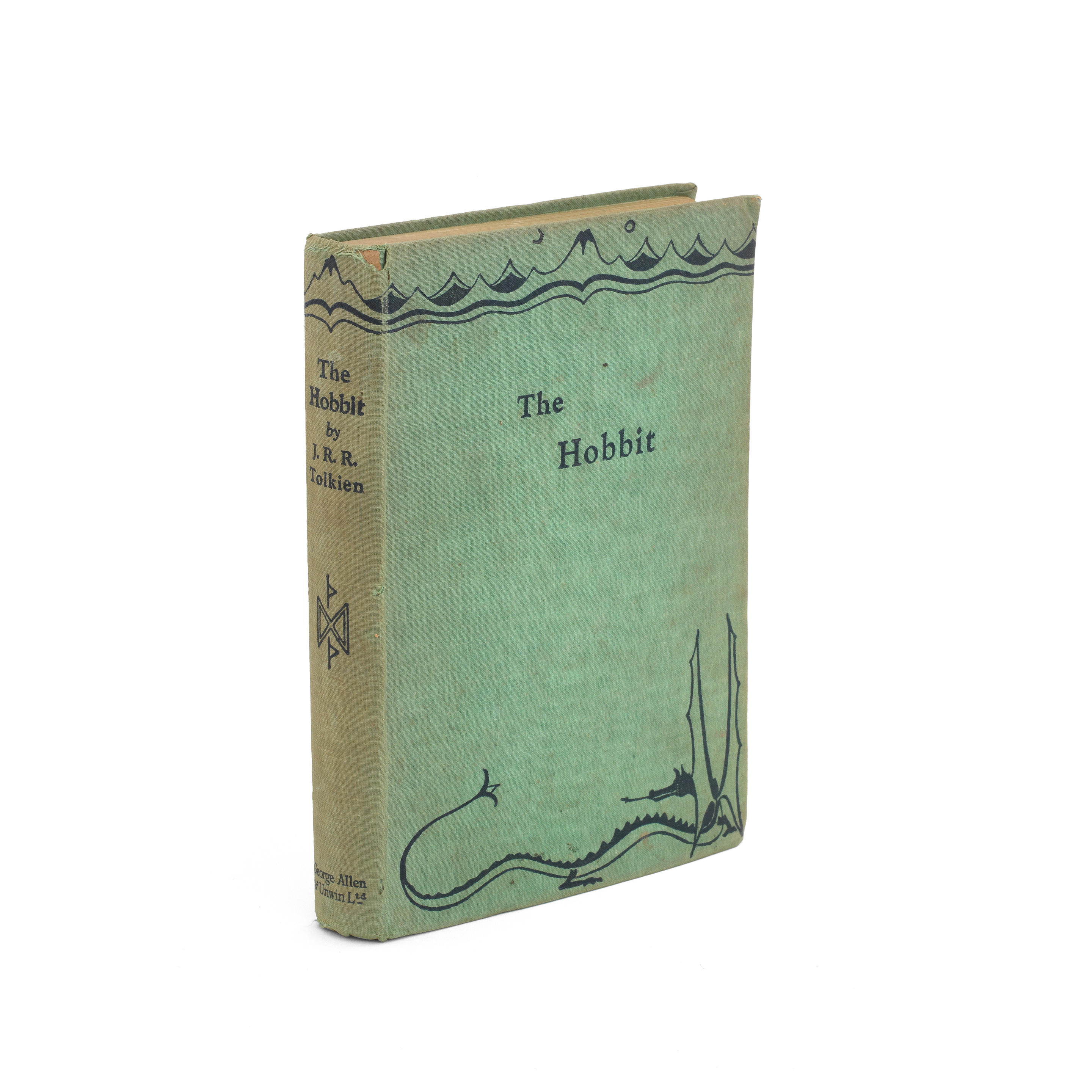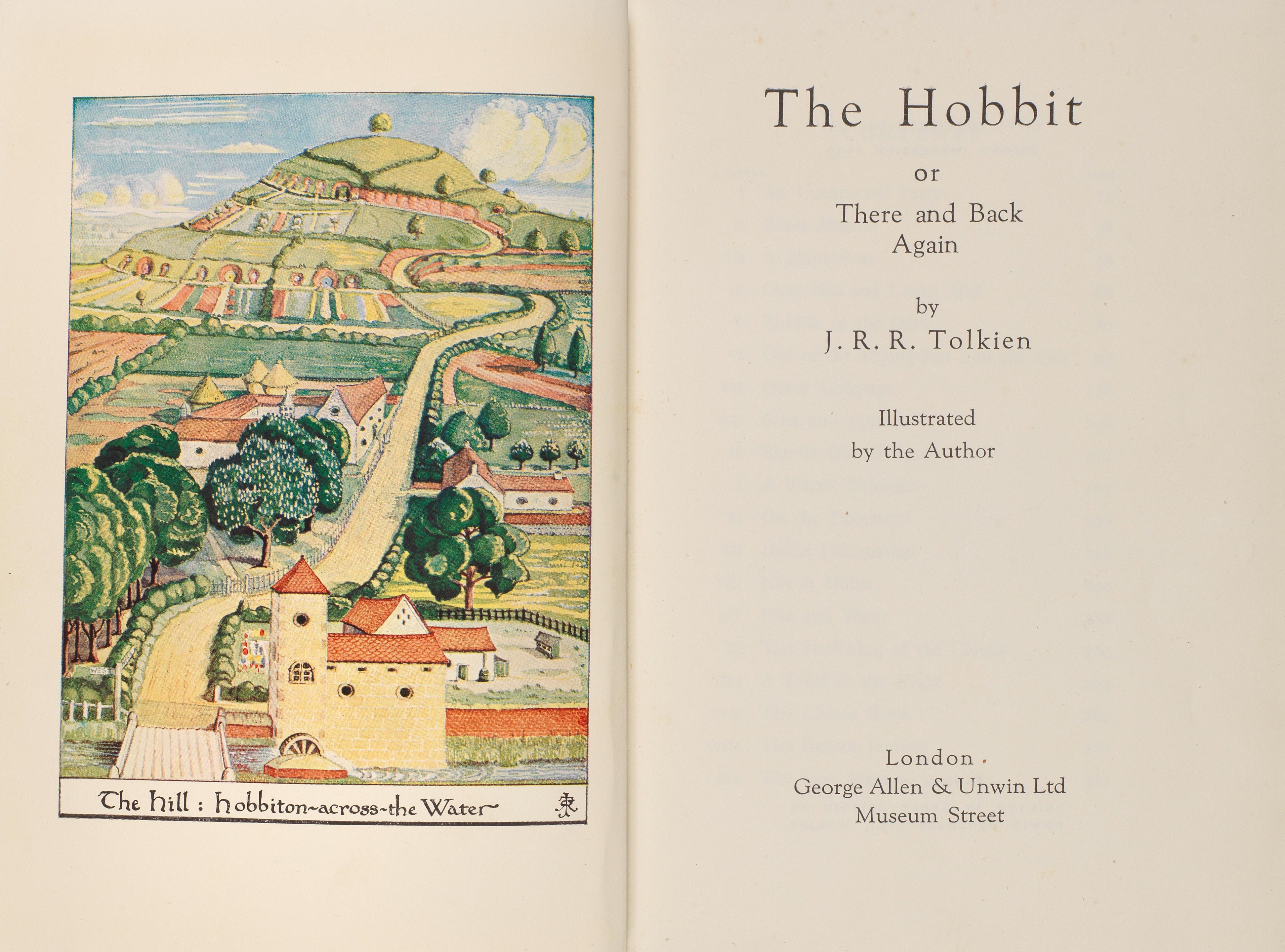 TOLKIEN (J.R.R.)
The Hobbit or There and Back Again, FIRST EDITION, SECOND IMPRESSION, 13 plates and illustrations (4 colour), advertisement leaf, map endpapers by the author printed in red and black, publisher's pictorial light green cloth, upper edge green, age soiling [cf. Hammond A3(a) and p.13], George Allen & Unwin, [1937]
Footnotes

The second impression dated 1937, but actually published in January 1938, saw the first appearance of four additional colour illustrations by Tolkien. Some 2300 copies were printed, although 423 unbound copies were destroyed at the binders during the Blitz in 1940.

Provenance: G.W. Sutcliffe, pencil ownership inscription, and further pencil inscription from George to Martin, Christmas 1940 on front free endpaper.
Estimate
£1000-2000
Sold for
£3800
https://www.bonhams.com/auction/27373/ ... rge-allen-and-unwin-1937/