By
Trotter


9 Jun, 2022
(edited)
2022/6/9 5:17:56 (GMT) Greenwich Mean Time, London, Dublin, Lisbon, Casablanca, Monrovia
---
Fine Books and Manuscripts
28 June 2022, 10:00 EDT
Lot 109
TOLKIEN, J.R.R. 1892-1973. The Hobbit, or There and Back Again. London George Allen & Unwin Limited, 1937.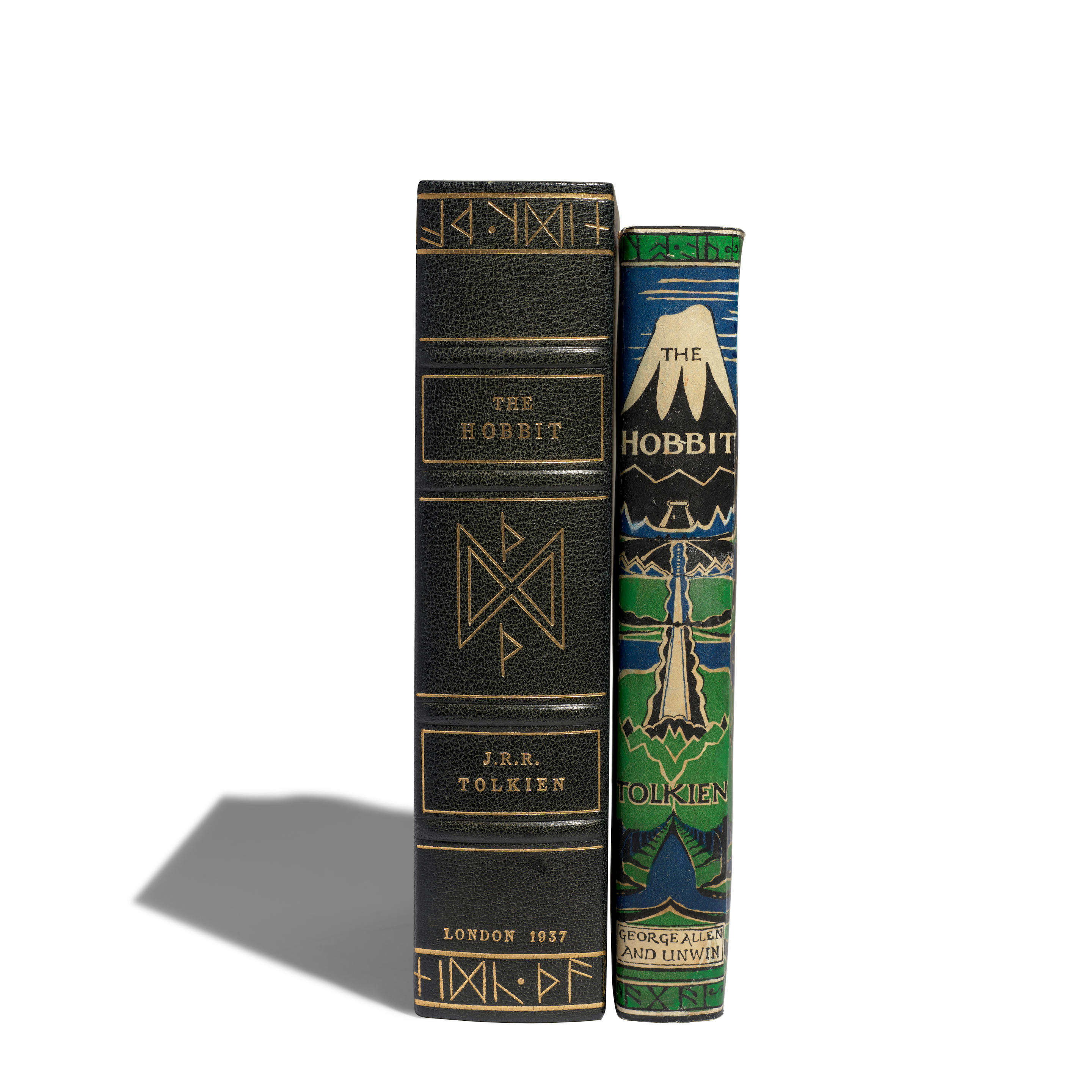 FIRST EDITION, FIRST IMPRESSION, in a restored first issue dust jacket after a design by Tolkien, with "Dodgeson" on rear flap corrected in ink, unclipped, with price "7s. 6d." This impression, printed in an edition of 1500 copies, lacked the the additional color plates added to the second impression.

"In the hole underground, there lived a hobbit...." The Hobbit, published September 21, 1937, recreated the genre of fantasy, paving the way for the literary explosion of the genre that continues to the present day, from Harry Potter to Game of Thrones. "To define the world of 'The Hobbit' is, of course, impossible, because it is new. You cannot anticipate it before you go there, as you cannot forget it once you have gone" (C.S. Lewis, Times Literary Supplement, October 2, 1937, p 714). Hammond A3(a).
Estimate
US$20,000 - US$30,000
Sold for
US$60,855 inc. premium
https://www.bonhams.com/auction/27572/ ... n-and-unwin-limited-1937/