History of Middle Earth 3 Volume Set
(1)
2
---
Does anyone know how much this set usually sells for or its general value? I'm not selling the set but thinking of buying it.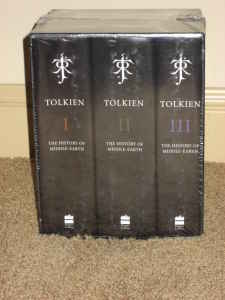 ---
Picture 2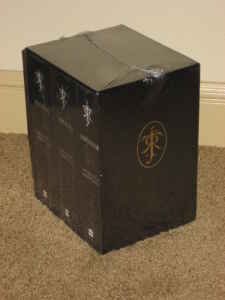 By
Deagol4


---
This set is very uncommon. If you can get it for under $200 I think you are doing well. $300-400 is more likely I think.
By
remy


---
The Set originally retailed at £150 Sterling and is indeed uncommon at this stage.

The last one I saw on Ebay sold for around $550 as far as I can remember.
---
Thanks! The set I found was $400. It doesn't seem like such a good deal, though. I doubt I'll buy it.
(1)
2