By
Trotter


7 Feb
(edited)
2023/2/7 10:20:10 (GMT) Greenwich Mean Time, London, Dublin, Lisbon, Casablanca, Monrovia
---
Book and Magazine Collector
was published monthly by the Warner Group from 1984 to 2010. The magazine shutdown in 2010 as the cost of production made it no longer viable.
This was an excellent resource for Book Collecting and naturally Tolkien was included in six issues that I am aware of.
I find all the issues fascinating as usually half of the magazine, are books wanted and for sale, and Tolkien often features in the wanted sections. They also cover auction results in other issues which also includes Tolkien material.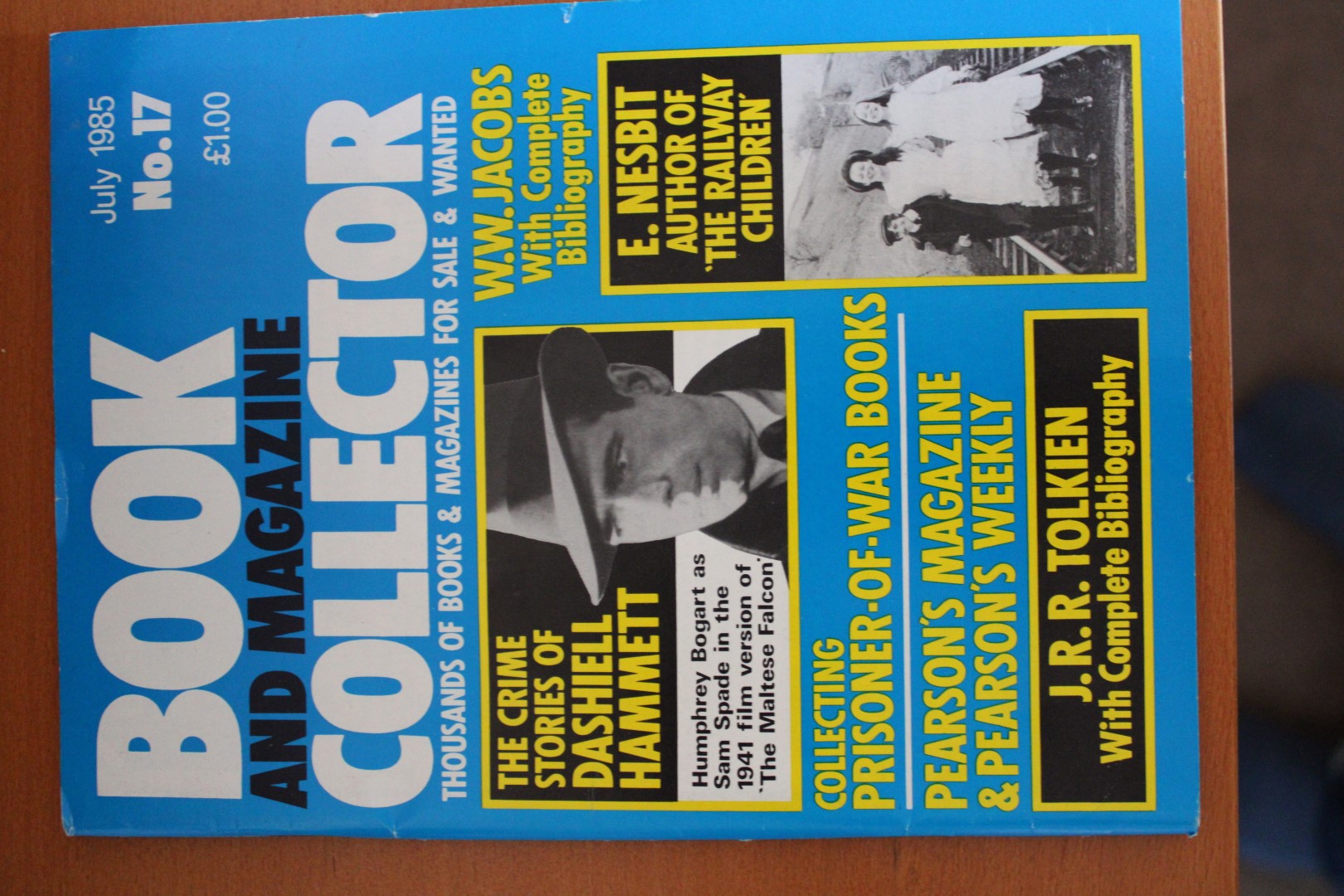 Number 17 July 1985 – J.R.R. Tolkien With Complete Bibliography
Article by Lew Thomas, assisted by R.A. Gekoski (seven pages). Only a small number of Tolkien titles are included in this article.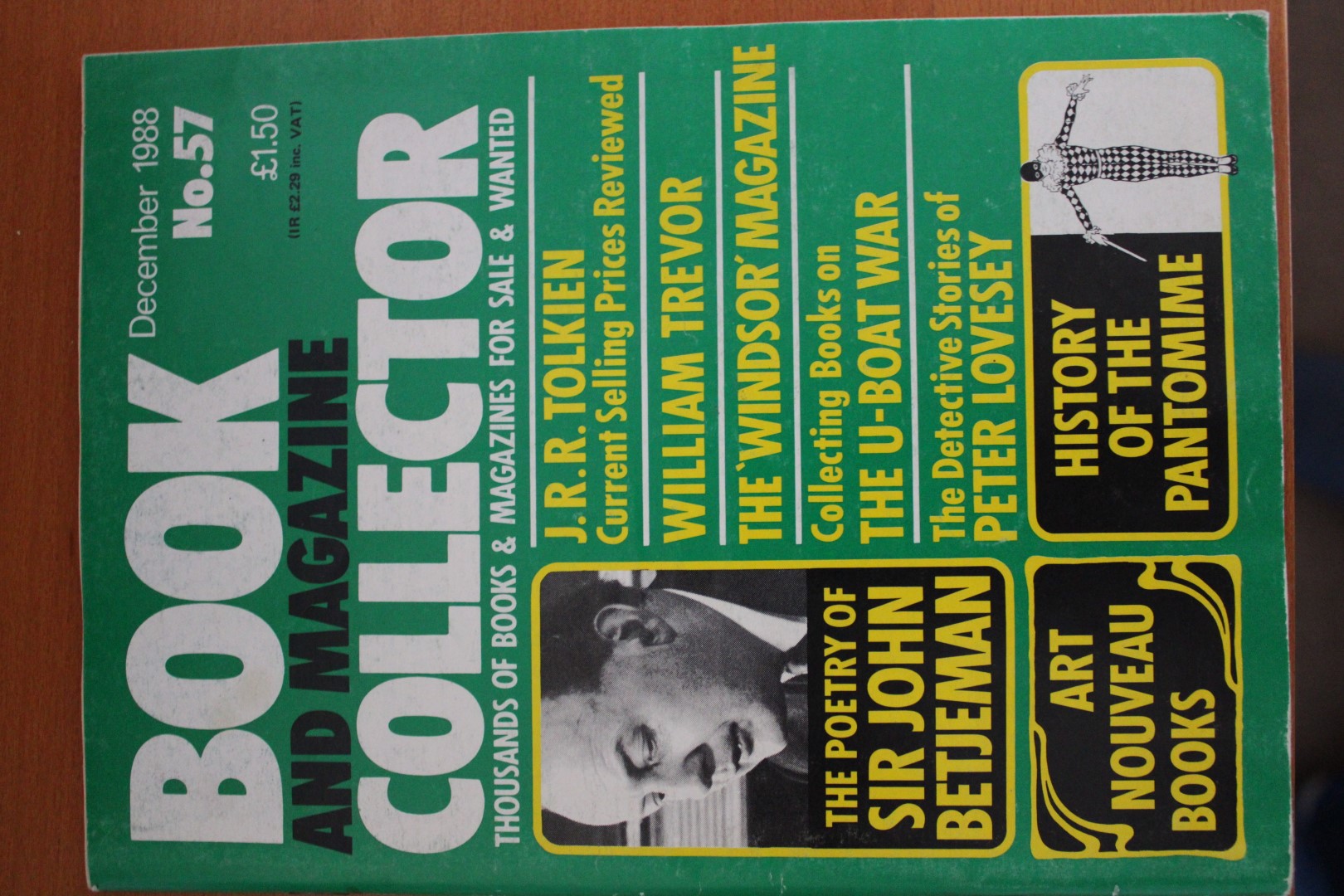 Number 57 December 1988 – J.R.R. Tolkien Current Selling Prices Reviewed
No article author specified (five pages). Only a small number of titles in the Bibliography.
As a three-year investment, a first edition "Hobbit" seems to be unbeatable!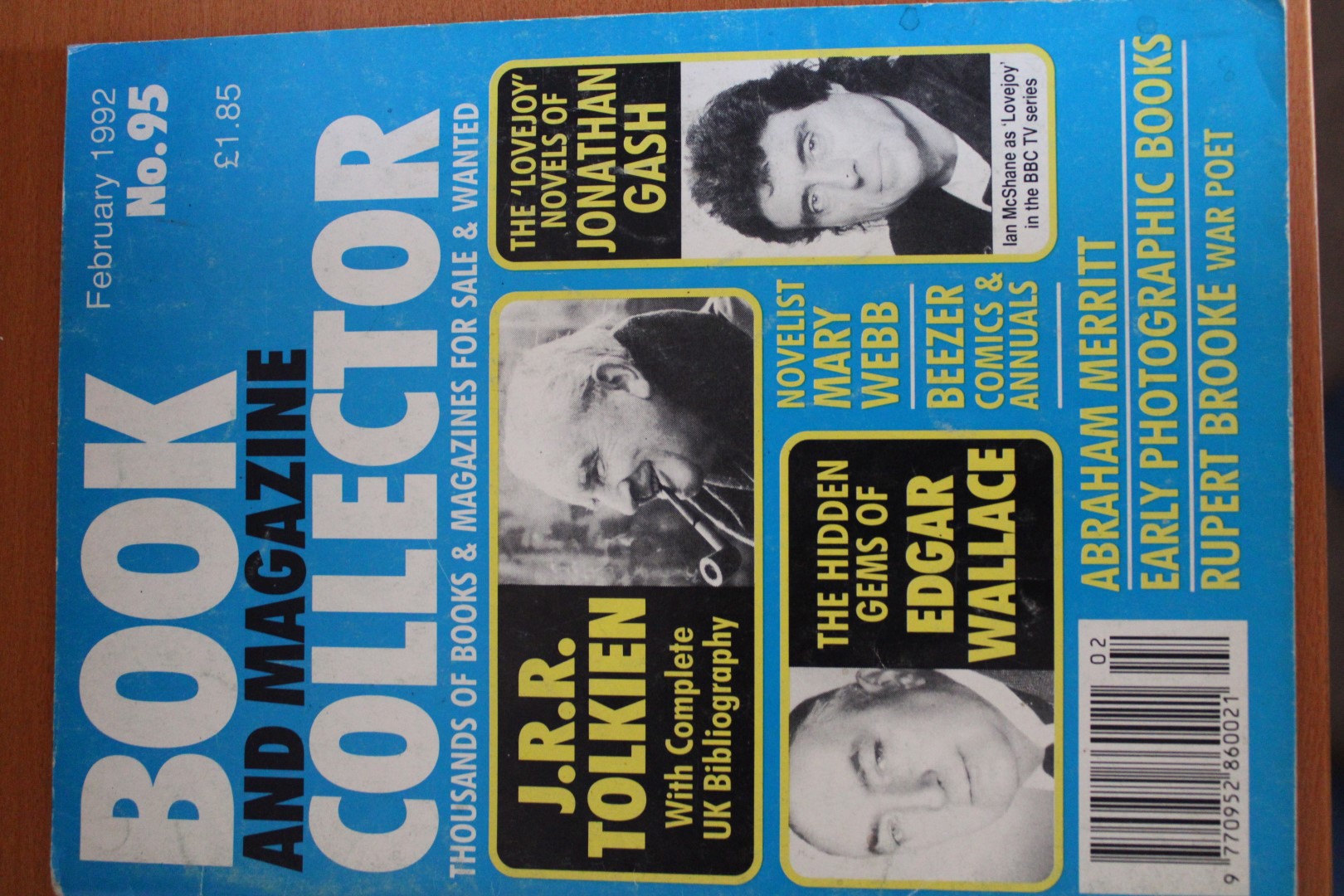 Number 95 February 1992 – J.R.R. Tolkien With Complete UK Bibliography
Article by Crispin Jackson, assisted by Christina Scull, to celebrate Tolkien's Centenary (fourteen pages). The Bibliography is much more comprehensive in this edition, and also the importance of dust-jackets is stated. The 1937 1st UK Hobbit is priced at four times the price without a jacket. Hammond & Anderson's Bibliography is also mentioned as soon to be released.
…most collectors are interested in only three(titles). In fact, I wouldn't be surprised if there are some people who collect the various editions of these titles to the exclusion of all others.
This is spot on.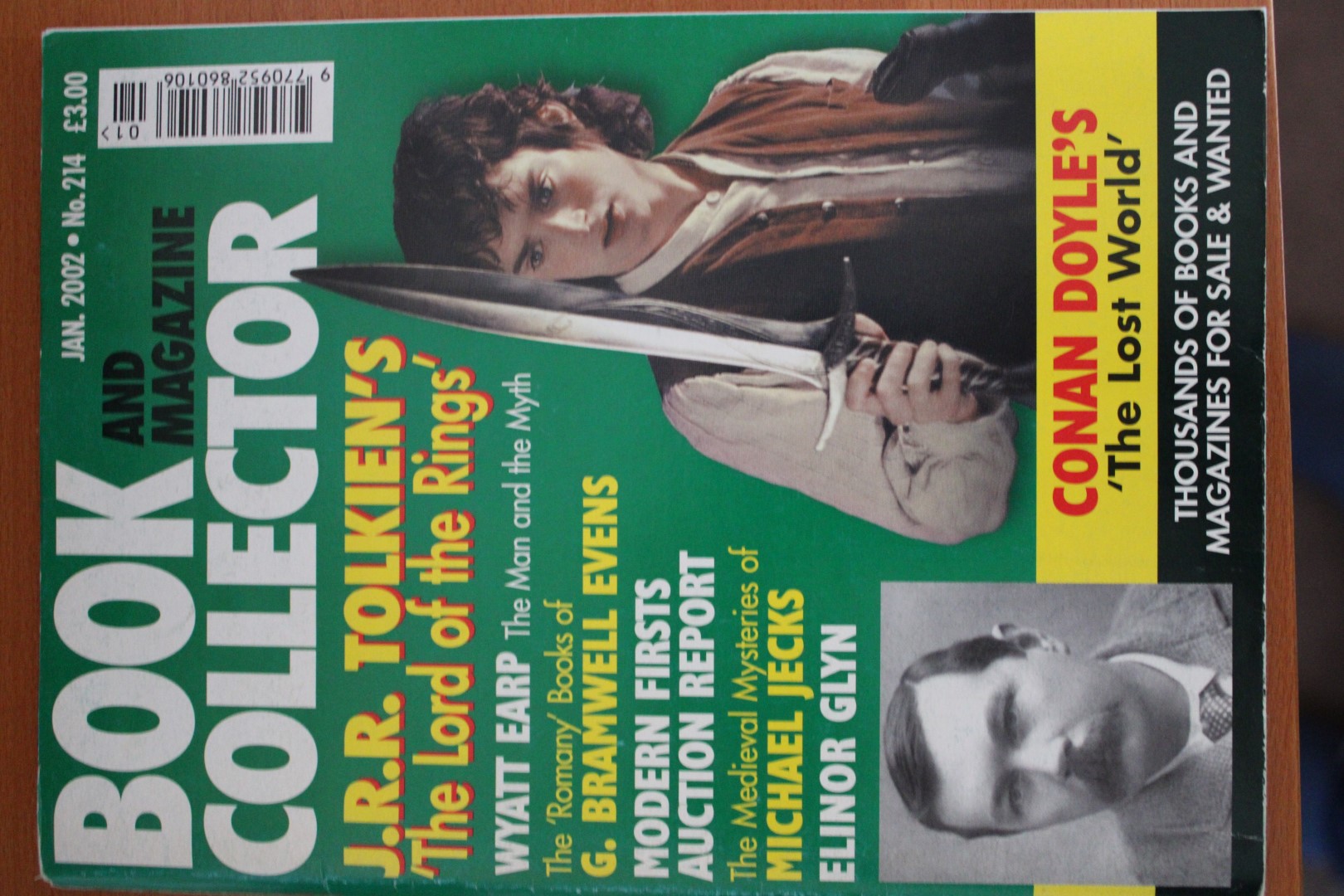 Number 214 January 2002 – J.R.R. Tolkien's 'The Lord of the Rings'
Article by Crispin Jackson (eleven pages) with a less comprehensive Bibliography.
(Lord of the Rings). But since 1992 demand has greatly increased, and the prices have been boosted by at least a factor of ten.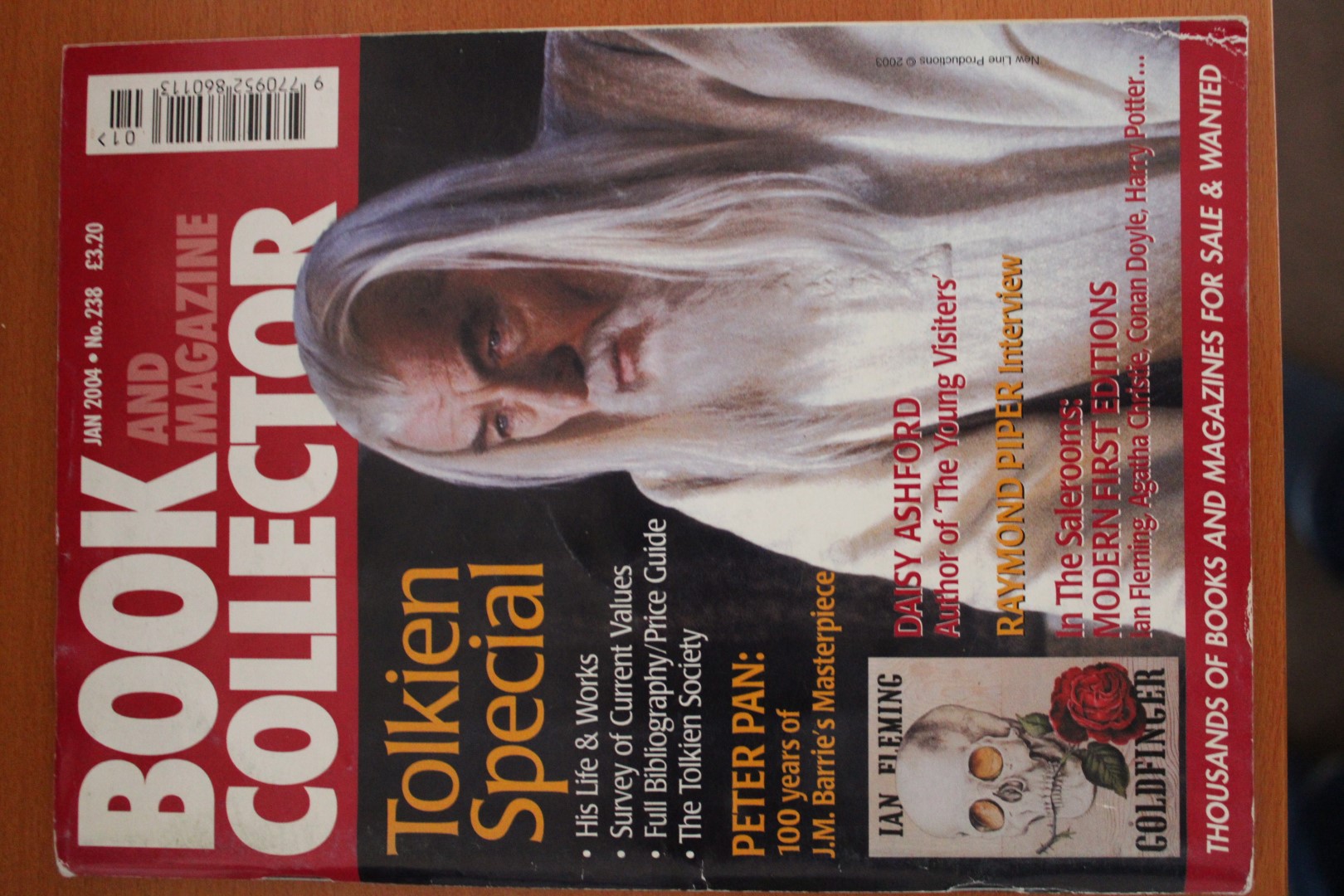 Number 238 January 2004 – Tolkien Special – His Life & Works, Survey of Current Values, Full Bibliography/Price Guide, The Tolkien Society
Article by David Doughan and Ian Collier (twenty-three pages). Survey of Current Values by Crispin Jackson
"A jacketless first of 'The Hobbit' sold for £20 at Sotheby's in July 1967"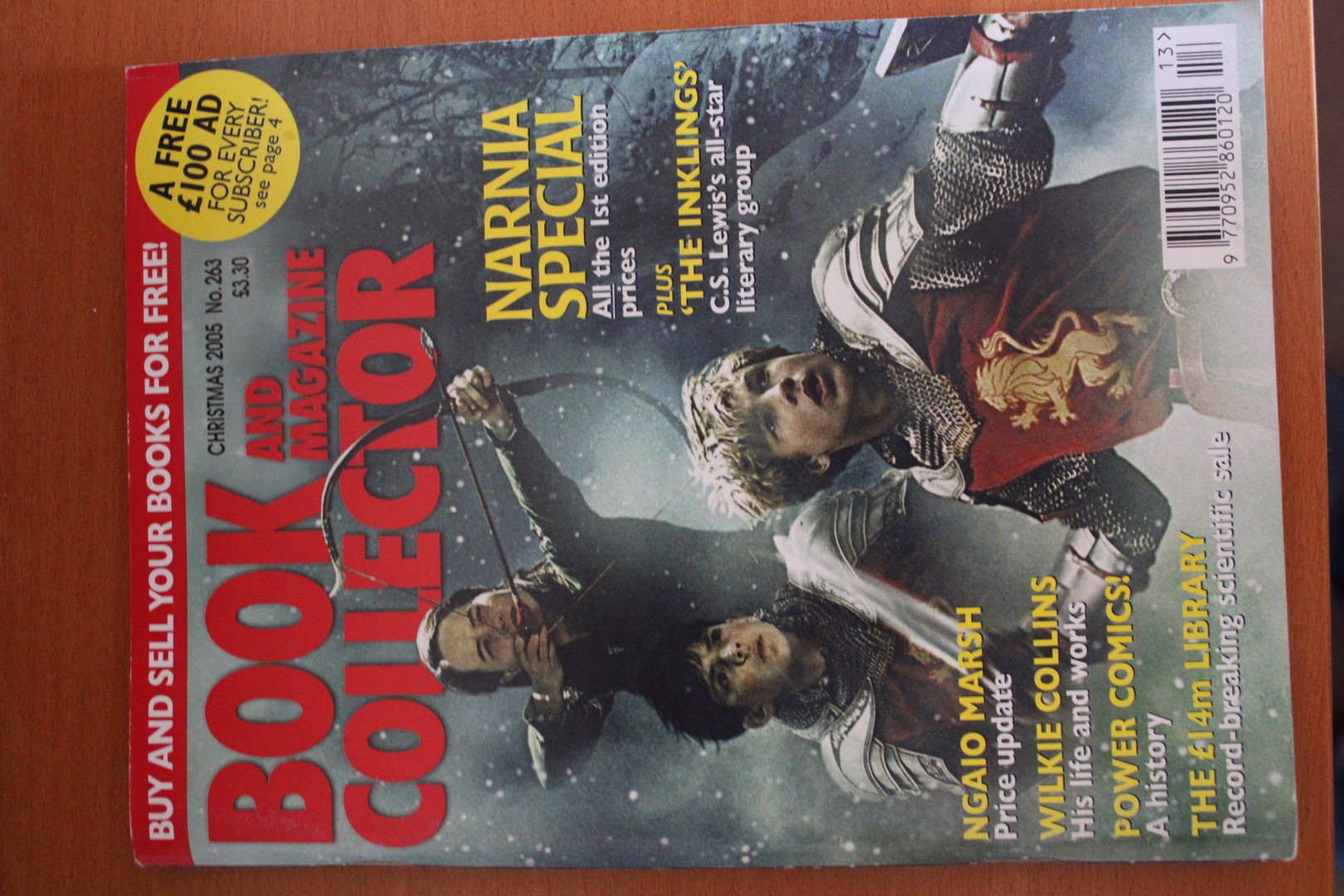 Number 263 Christmas 2005 – 'The Inklings' C.S. Lewis's all-star literary group
Article by Colin Duriez, Tolkien gets a couple of pages, but only C.S. Lewis has a current price list on his books.
These are well worth looking out for and adding to your collection, just to get a reminder of what Tolkien collecting was like in the largely pre-Internet days. Another magazine that is also recommended for this is Christina Scull's
The Tolkien Collector
as that also contains similar information as well as excellent articles on collecting Tolkien.
https://www.hammondandscull.com/collect.html
I looked at the valuation guides for some UK Tolkien editions from
Book and Magazine Collector,
and it is interesting to see the trends in values for books.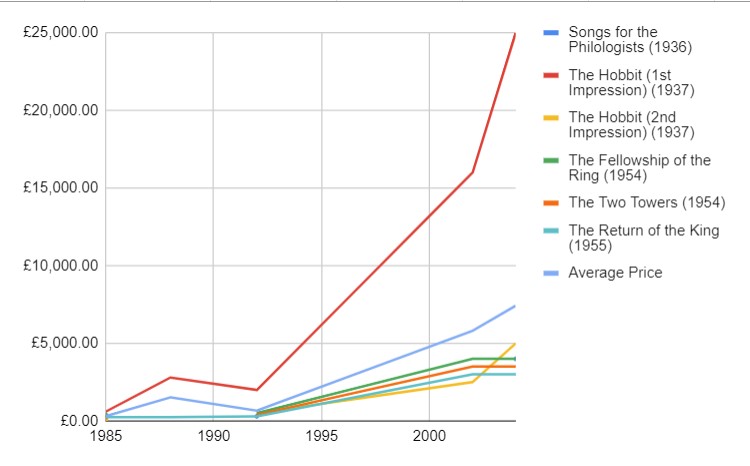 From Issue number 57
The Tolkien collector has the choice, therefore, of aiming for the highly-priced firsts, or settling in the meantime for later, less valuable editions. Whatever the decision, anyone collecting the works of J.R.R. Tolkien is assured many hours of sheer reading pleasure
If you are aware of any other issues of the magazine that include articles on Tolkien, then please can you post about them under this thread.