LanceFormation

24 May
2023/5/24 18:35:57 (GMT) Greenwich Mean Time, London, Dublin, Lisbon, Casablanca, Monrovia
Adding to the great material
Predictable Matt
is posting…
I picked up a first issue of "Worlds of Fantasy" from 1968. Science fiction author Lester del Rey writes a short article on Tolkien and how he changed publishing attitudes towards fantasy in a few short years. And, by the way, Tolkien is working on a LOTR sequel and that could be a three volume novel, too.
Added bonus, the cover art is by Jack Gaughan.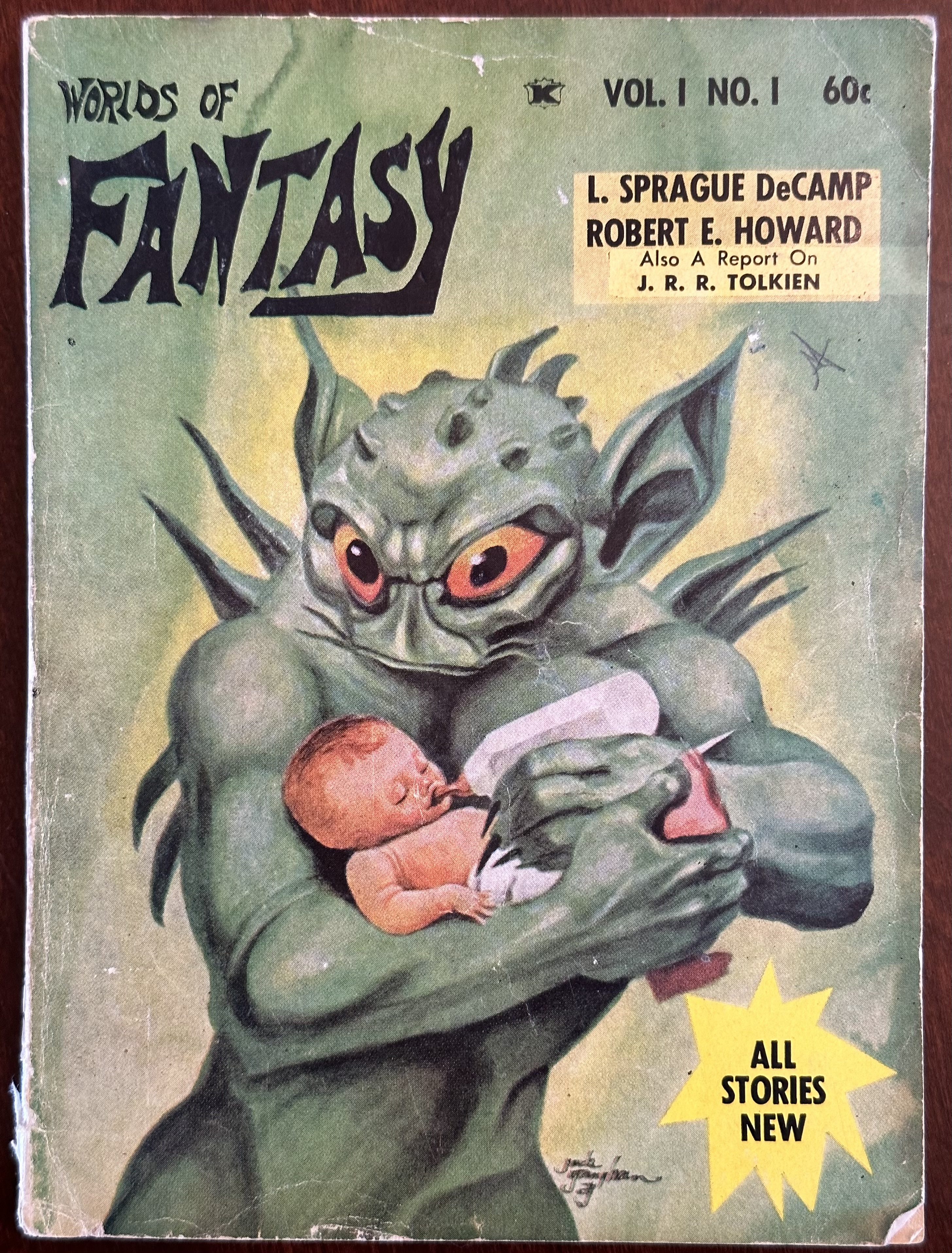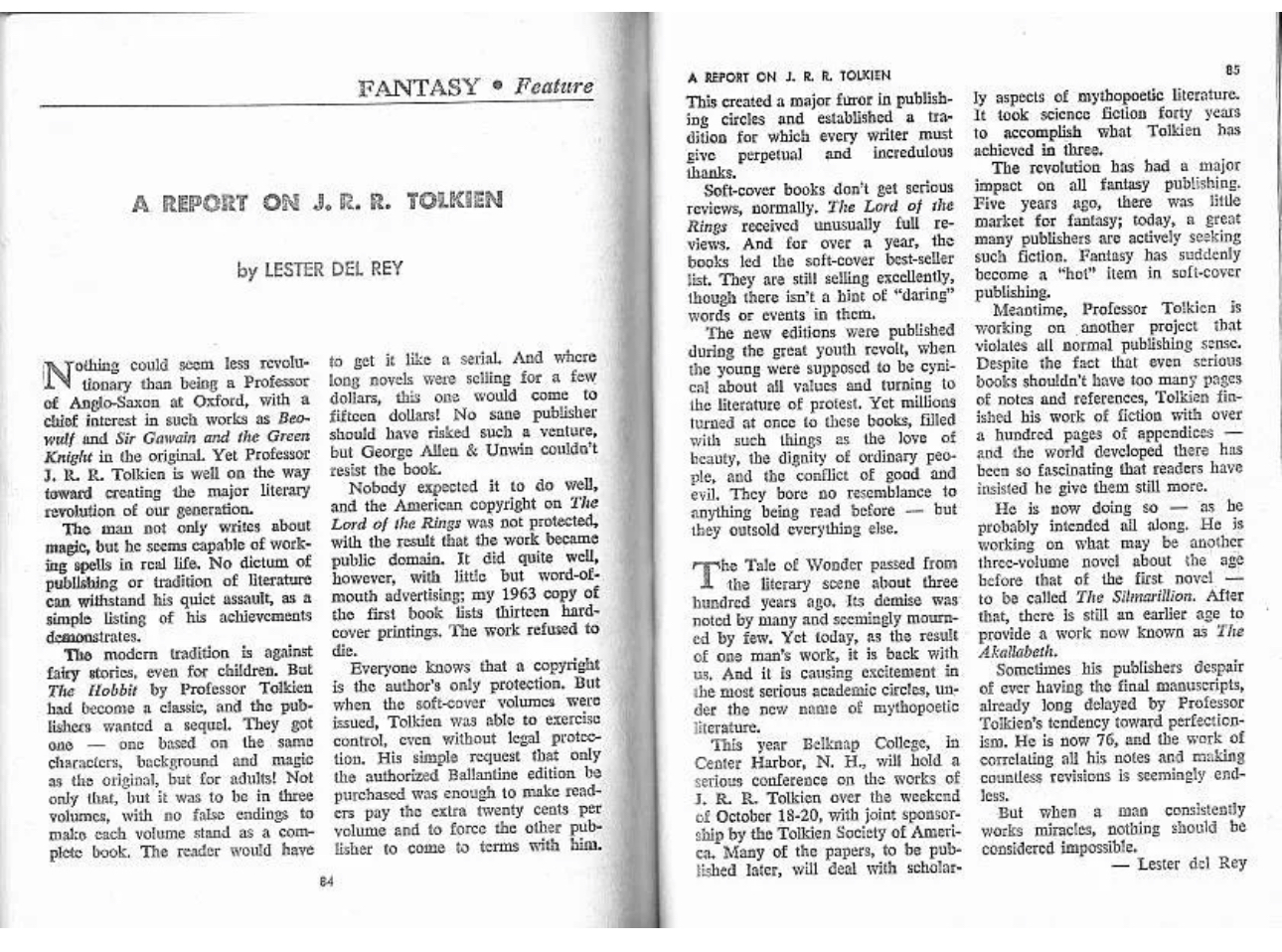 Predictable Matt

24 May
2023/5/24 19:36:50 (GMT) Greenwich Mean Time, London, Dublin, Lisbon, Casablanca, Monrovia
What a lovely article Lance! Thank you for sharing.

Some of those hints at works to come can seem quite poignant from where we are now. Like the closing words of Auden's review of ROTK in the New York Times:

"The legends of [the First and Second Ages] are, I understand, already written and I hope that, as soon as the publishers have seen The Lord of the Rings into a paper-back edition, they will not keep Mr. Tolkien's growing army of fans waiting too long."

Predictable Matt

2 Jun
2023/6/2 17:21:09 (GMT) Greenwich Mean Time, London, Dublin, Lisbon, Casablanca, Monrovia
Jumping forward to late 1977 / early 1978 - an interesting review of The Silmarillion appeared in Galaxy Science Fiction.

Paul Walker said "my very subjective impression is that it is better" (than LOTR). He found a lot of LOTR "tedious" but "was never bored with The Silmarillion for a minute. It has so much charm and excitement; imagination and invention."

That said, Walker sees fundamental shortcomings in "imitating pre-Christian literature with the intellect and imagination of a middle-class Victorian". He goes on to say that "it is not more than a wonderful story. The essence of the greatness of the material is missing; those elements of the tragic and the terrible and the sensual". It is an essential Englishness (as opposed to a universal-ness) that Walker takes issue with: "I still love Tolkien. But The Silmarillion, like LoTR, is to be seen for what it is: an English fairy tale about Englishmen. And nothing more."