By
Trotter


27 May
(edited)
2023/5/27 6:55:08 (GMT) Greenwich Mean Time, London, Dublin, Lisbon, Casablanca, Monrovia
---
Lyon & Turnbull 21 June 2023 10:00 BST
Lot 291
Tolkien, J. R. R. (1892-1973) The Lord of the Rings, signed by Tolkien in each volume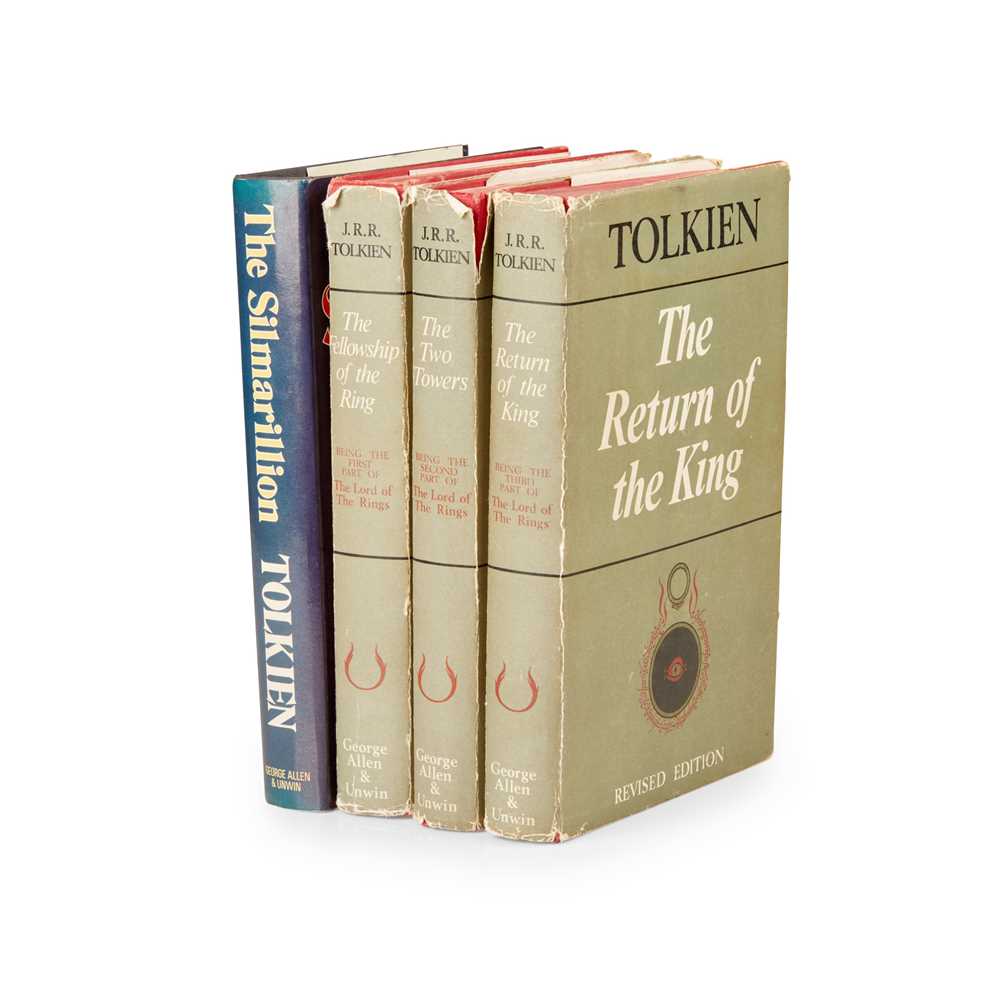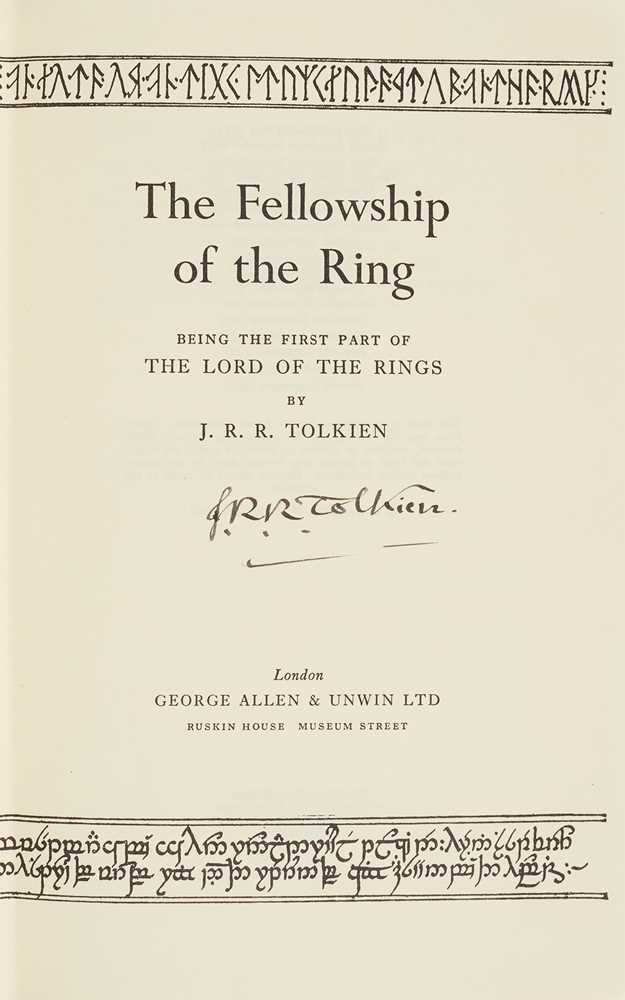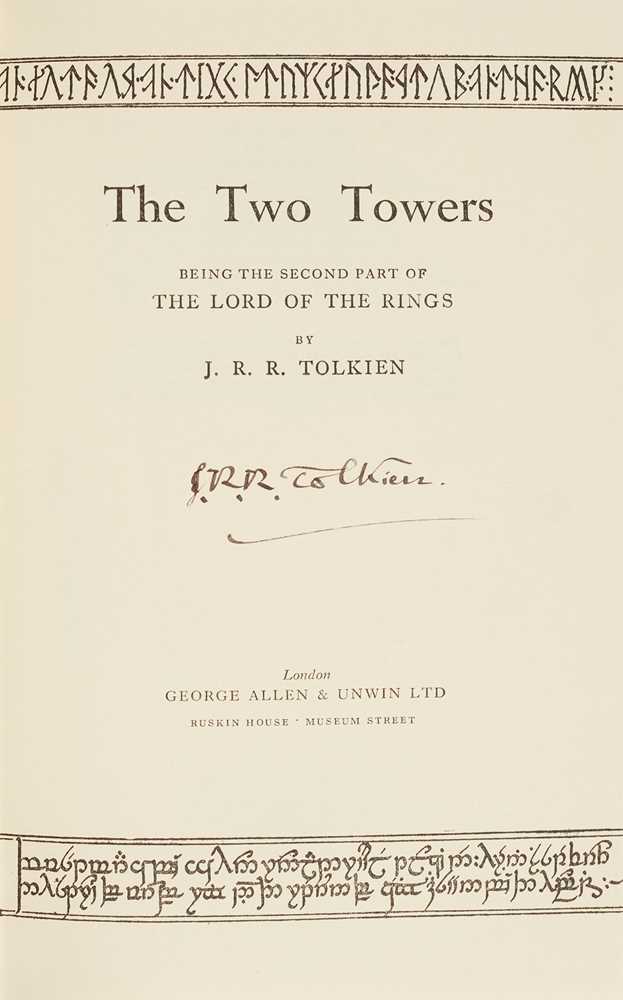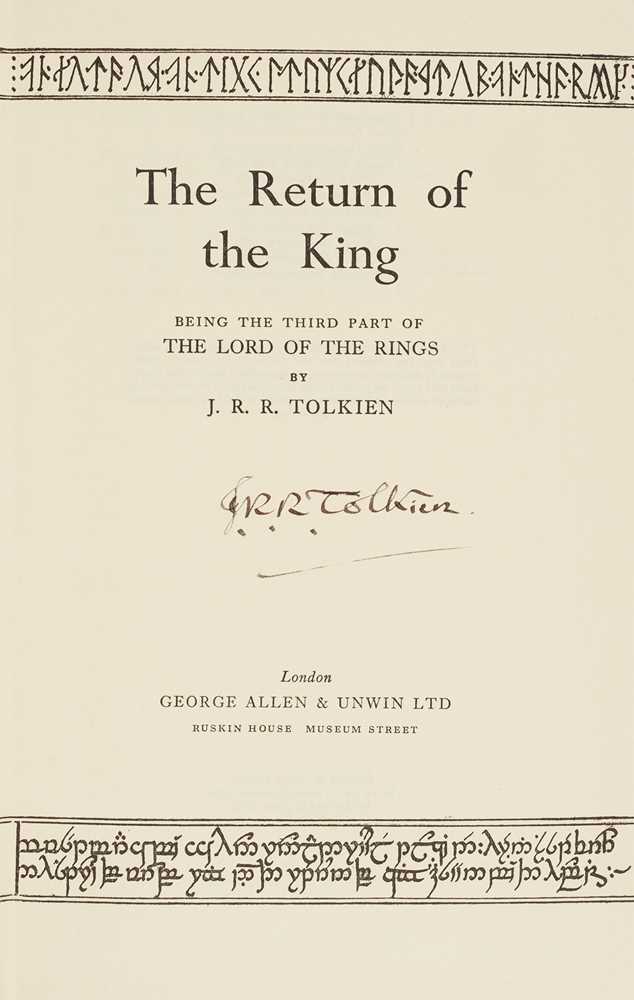 Tolkien, J. R. R. (1892-1973) The Lord of the Rings, signed by Tolkien in each volume

The Fellowship of the Ring; The Two Towers; The Return of the King. London: George Allen & Unwin, 1967-65-65. Mixed editions, 3 volumes, 8vo, original red cloth, with second edition dust jackets (in grey, with 'Revised Edition' on front panels and 'Second Edition' on front flaps), 3 folding maps in red and black, top edges dyed red. Some wear, chipping and soiling to dust jackets, light spotting to edges of textblocks

Note: With J. R. R. Tolkien's autograph signature to the title-page of each volume. The Fellowship of the Ring is a second edition, second impression (cf. Hammond A5 e. i); The Two Towers and The Return of the King are first editions, eleventh impressions. The dust jackets are all those of the second edition. The trilogy was first published in 1954-5 and the second edition, for which the text of each volume was partly reset and revised, was published in 1966.

Provenance: Signed by Tolkien for K. A. M. Abbott, royalties accountant at George Allen & Unwin; thence by descent. The lot sold with a copy of The Silmarillion (1977), first edition, first impression, signed by Christopher Tolkien, and with a typed letter signed from Christopher Tolkien to Abbott.
Letter #1083 (Christopher Tolkien to Mr Abbots • 9 May 1976)
You should always exercise good judgement and perform appropriate due-diligence when acquiring signed items to ensure that you are satisfied with the provenance and integrity of any item you bid on.
Estimate
8,000 GBP - 12,000 GBP
Sold for
16,380 GBP including fees
https://www.the-saleroom.com/en-gb/auc ... tm_content=lot-image-link