(1)
2
By
Parmastahir


---
Every time (literally) there is a discussion about a signed item, it seems to be the "classic" J.R.R. Tolkien signature. I have a calendar with the classic signature that he also signed Ronald. It would seem to be incredibly personal and rare. I would appreciate comments on this and would like to know if anyone else "out there" has any items with inscriptions other than JRRT. Thanks all.

Away from The Green Hill Country,

Parmastahir
_________________
Many that live deserve death. And some that die deserve life. Can you give it to them? Then do not be too eager to deal out death in judgement. For even the very wise can not see all ends.
---
Here is a Tolkien letter signed "Uncle Ronald".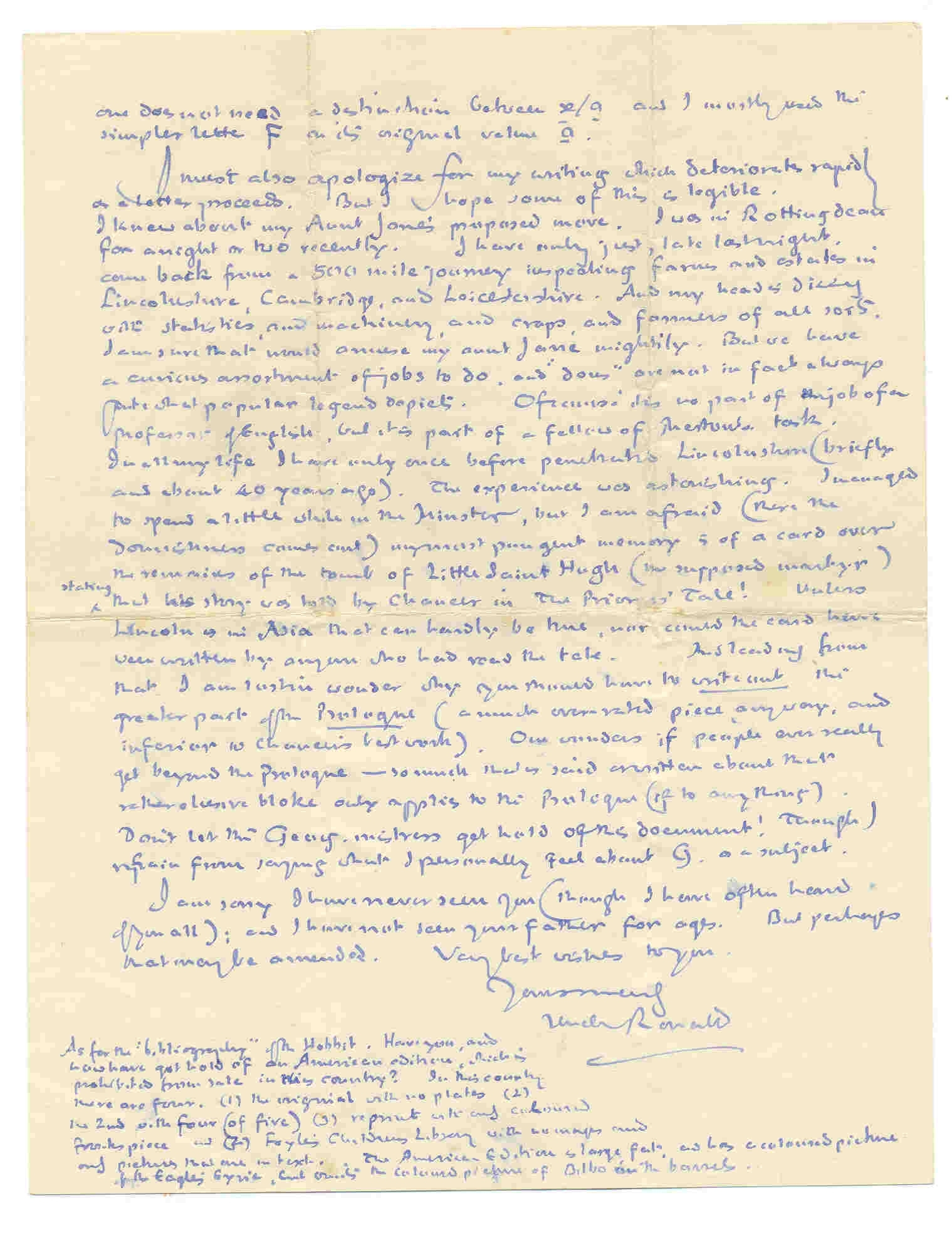 ---
Here is a good one signed "Ronald Tolkien".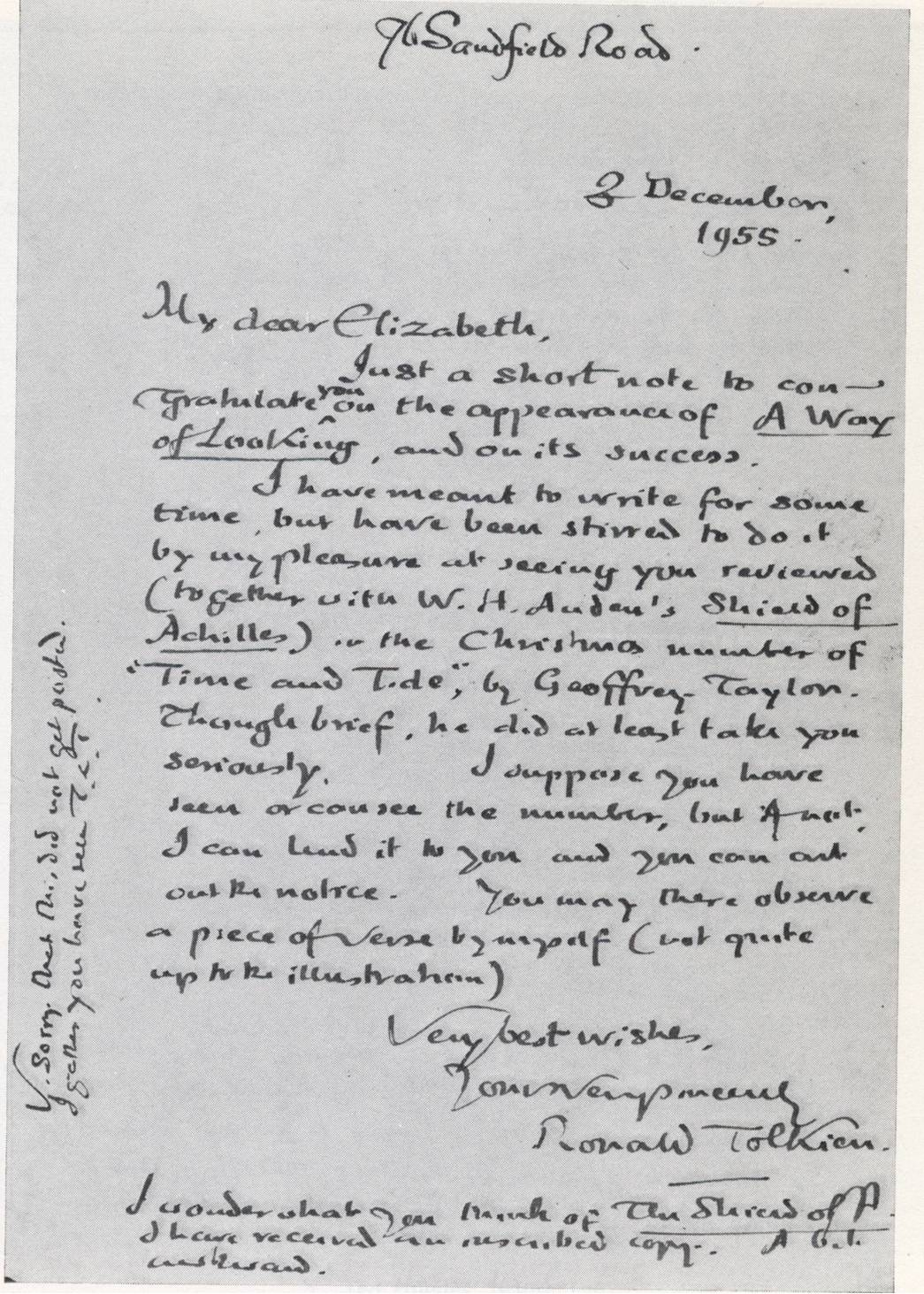 ---
And finally, here is a "Ronald" only one.

I hope these are helpful. If you do have an item signed "Ronald," you do have a rare item because Ronald was mainly used with family or close friends. See the Tolkien Family Album.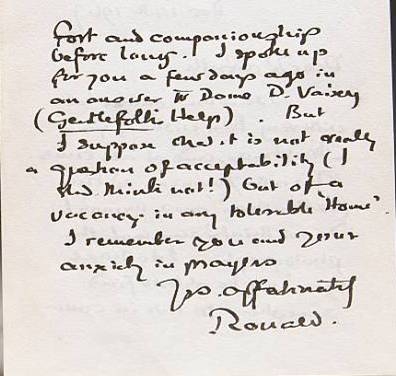 By
garm


---
Fascinating to see those reproductions of the letters - thanks for that.

Tolkien signed a copy of the India paper LotR (1969) 'To Ding with love from Ronald', and then signed in full 'JRR Tolkien. Ding was the nickname of his cousin Dorothy Wood nee Mountain, daughter of Ronald's Aunt Grace.
(1)
2