UK HOME Hardback Reissues
1 (2) 3 4 ... 7
---
Beren
on tolkienlibrary.com
Many collectors are waiting for the release of the hardback History of Middle-earth series. Originally the books were planned to be released on 4 March 2010, but this has been delayed. The republication of the History of Middle-earth series is now planned to coincide with the relaunch of the Tolkien website, www.tolkien.co.uk. So, the books will be available from 7 April. Also the publication of the limited edition poster of Oliphaunt will be delayed to the 7th of April. We can except interviews and other special features on this new site.
Yet another redesign for the woeful
www.tolkien.co.uk
, the site has a cycle of redesigns then gets completely ignored by HarperCollins until the next redesign. I think that they are better off selling through Amazon and posting interviews and articles on tolkienlibrary.com.
---
Big changes so far on tolkien.co.uk, they have added the Paperback version of The Legend of Sigurd & Gudrun and have some unavailable items

They should get a test server and not do this on the live server.
It also looks like they are only selling these books through
www.tolkien.co.uk
and not through any other avenue including Amazon, but still no date for availability.
http://www.tolkien.co.uk/Pages/Produc ... =9780007365302&from=HC-UK
Amazon currently shows this item for all the books
"Currently unavailable.
We don't know when or if this item will be back in stock."
Sadly it looks like no Amazon orders for these books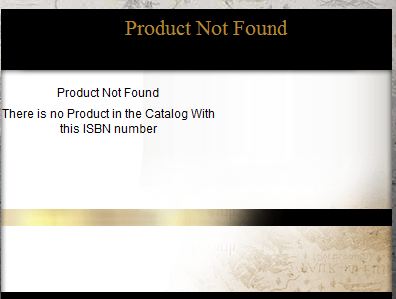 ---
The new version of
www.tolkien.co.uk
is now live, first impressions are that it is a big improvement on the old site.
They now seem to be selling all the UK books with international shipping, are doing a 3 for 2 deal even on Super Deluxe copies, and it is the only place to buy the print on demand books (
History of Middle Earth
hardbacks).
---
Miles better. The only fault so far is it encourages more spending!
_________________

---
POD only for the new HoME? Oh dear. This means it's likely I'll never be able to justify the cost of the set. I'd planned on being able to shop around for discounted prices, but at £40 a pop...it's a bit much, really.
_________________
~Mr Burns

Balrogs DON'T have wings!
---
Hello Mr Burns
Maybe ebay worth a look. You could easily pick up books 1-8 very reasonable if not first impressions and in good condition if you shop around and be patient. Even 2-8 firsts regularly go for less than £40 subject to condition. Books 9-12 are a little more tricky but maybe with some nice hot tea in you it will ease the purse strings! :.) i spent the last 3 years building up my set and still would like to change 1 or 2 - guess thats the fun of it.
Maybe HC will have a sale if future !
_________________

By
Khamûl


---
On tolkien.co.uk all I keep getting is Commerce Server Error when trying to buy the new HoME Index...

BH
_________________
BH
You drive a hard bargain – you can have it for £10 all-in – one consolation (for you) is that you do not have to hear the cries of my children, for bread...
---
Hi laurel

Thanks for the advice. As you suggest, shopping around for early impressions via various sources is the option I've chosen. I imagine this will take several years, but it will be more fun that way (the hunt) and at least it won't be a single large sum coming out of my pocket at once.

For the record, here's the reply I received from HC when asking what discount was offered on the complete set:

---

Dear Mr Burns

Thank you for your recent e-mail to Harper Collins regarding the Tolkien print on demand series.

We are happy to offer you a 10% discount when ordering the whole series of 13 titles. The total of the order would therefore be £468.00 plus free delivery to UK.

As these are print on demand titles these books get made on a customers request, therefore the delivery time is roughly 28 working days.

Can you please advise if you wish to order these titles.

Kind regards
Michelle

---

Needless to say, I thanked Michelle but chose not to order at this time. Perhaps I'll order the hardback Index one day, but I think looking for copies already out there is a better way forward.

Anyone have favourite haunts for seeking out the HoME series? My plan was going to involve lots of Google, Amazon, Ebay and garage/yard/car boot sales. I'd be surprised to find something of this calibur in a bargain book shop.
_________________
~Mr Burns

Balrogs DON'T have wings!
---
£468 - a bargain - mmmm
Oxfam sometimes have some odd copies for sale at reasonable prices but i think you will find ebay best bet. There is a nice set 1-9 i think up at moment - not sure what reserve is but certainly cheaper thans £468.

I too was having problems buying the index on Friday - gave up will try again later /tomorrow.
_________________

---
Khamul wrote

On tolkien.co.uk all I keep getting is Commerce Server Error when trying to buy the new HoME Index... BH
I bought the book this morning through the site so it seems to have been fixed, 28 days for delivery, be interesting to see what it is like.
I also cancelled my Amazon order for the HoME Index.
1 (2) 3 4 ... 7