At It Again ['Tolkien Portrait']
---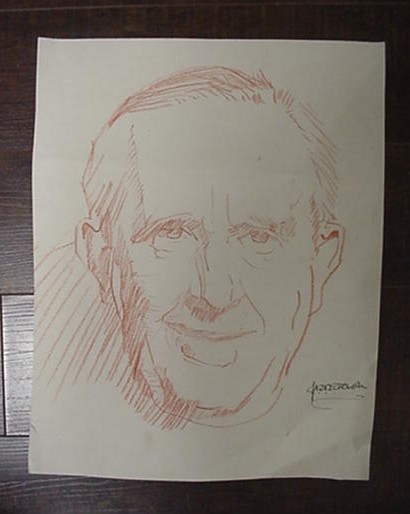 By
Trotter


---
Clearly a fake, almost certainly originating from Lymington, Hampshire in the UK.

If anyone actually buys this item and leaves feedback then they will get an email from me informing them about the item and its pedigree.
---
Another one. I don't think I've seen this seller before, though this picture is almost identical to the other one.
When is this madness going to stop...
http://cgi.ebay.com/Large-sanguine-Po ... gs_GL&hash=item255a9db9c2
From description: "The signature is ink signed and not printed or a facsimile and after comparison with others listed on the internet I can authenticate it as genuine. a full refund is available if it can be proven not genuine."
_________________

By
garm


---
Apparently it's a genuine signature of one 'J.R. Tolkein'.
_________________