Complete Mike Makras Chess Set (Estimate)
(1)
2
3
By
Marge Woods


---
Since Mike Makras died, and has not been making these pieces for a long time I imagine that the prices have increased. I have collected his pieces for many years. I have several one of ones, including the complete set of the dwarves. He made me the other dwarves that were twins.

Mike didn't sign many of his pieces, but he did give the original buyer a certificate with the name of the piece and the number. So you might have a piece that is Gandalf 120 of 1000.

I have Mike's original price lists if you want to know the original cost for a piece.
_________________

By
Larry Jansen


---
I have a complete WAR CHESS SET number 36/1000, dated 6/7/81. Has never been used, excellent condition! Make offer!
By
ratmeister


---
Hey Larry, I am interested in your chess set. send me an email at (rob at mufuga dot com) and we can chat about it.
_________________

By
Trotter


---
Larry has not logged in to this forum, since January of this year, so will probably not see your post, you may need to look elsewhere for this item.
By
Urulöké


---
I sent Larry a quick email to see if he is still interested, but there's no guarantee that he still has it (or will respond to my email).
_________________
- Jeremy
---
Are you still interested
_________________

---
I am interested. But Sounds like they are packed. Based on pieces I've bought many have minor chips and some flaking paint because the clay base is bit unstable to vibration or shock. One out on eBay looks like it has been repainted. There can be some variation with the set based on his artistic prerogative.
There was one on eBay in v good condition and was $4000,
125 a piece. Most fancier Middle-earth related chess sets cost 400 to 1200. Some less common pewter ones go for 1200 to 2000.
So, I am interested and would like to know more. Do you have the certificate Makras? How is it packed?
Would do you think?
---
Yes we have the certificate, ours is # 36 of 1,000. I seriously doubt he got to #1,000. If you are interested send me your email. This set has never been used and is in excellent shape. The price is negotiable, we have been told it is valued at $4,000 or more.

Thanks for your interest!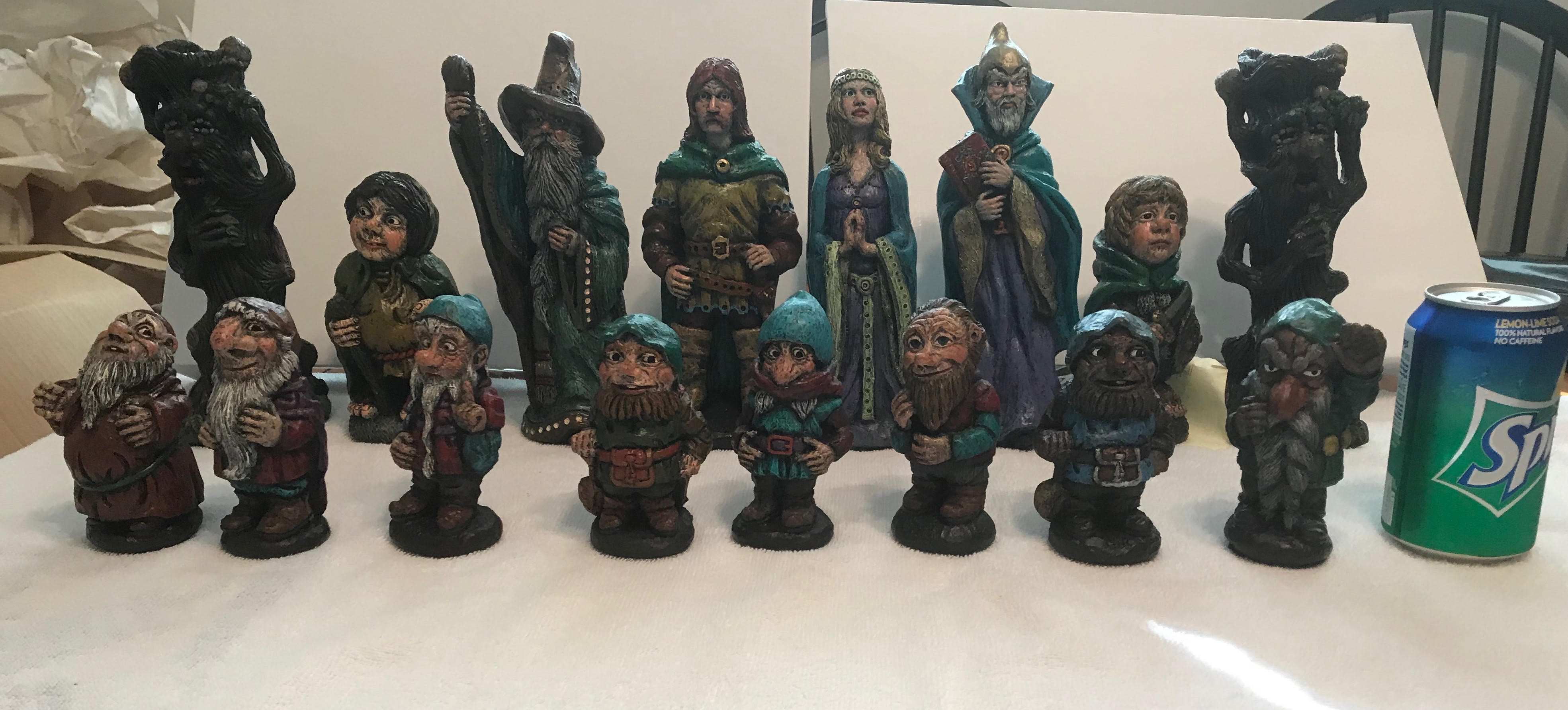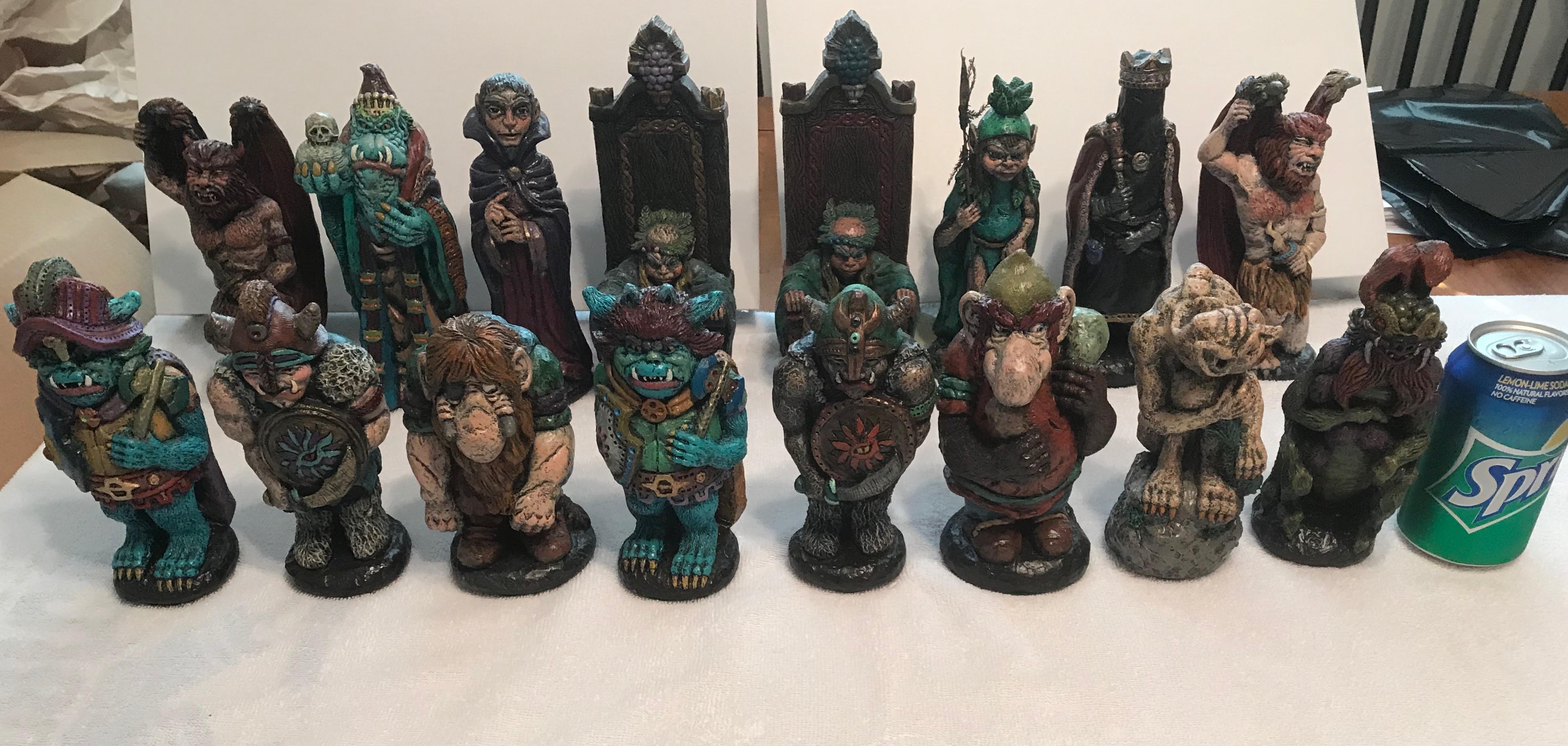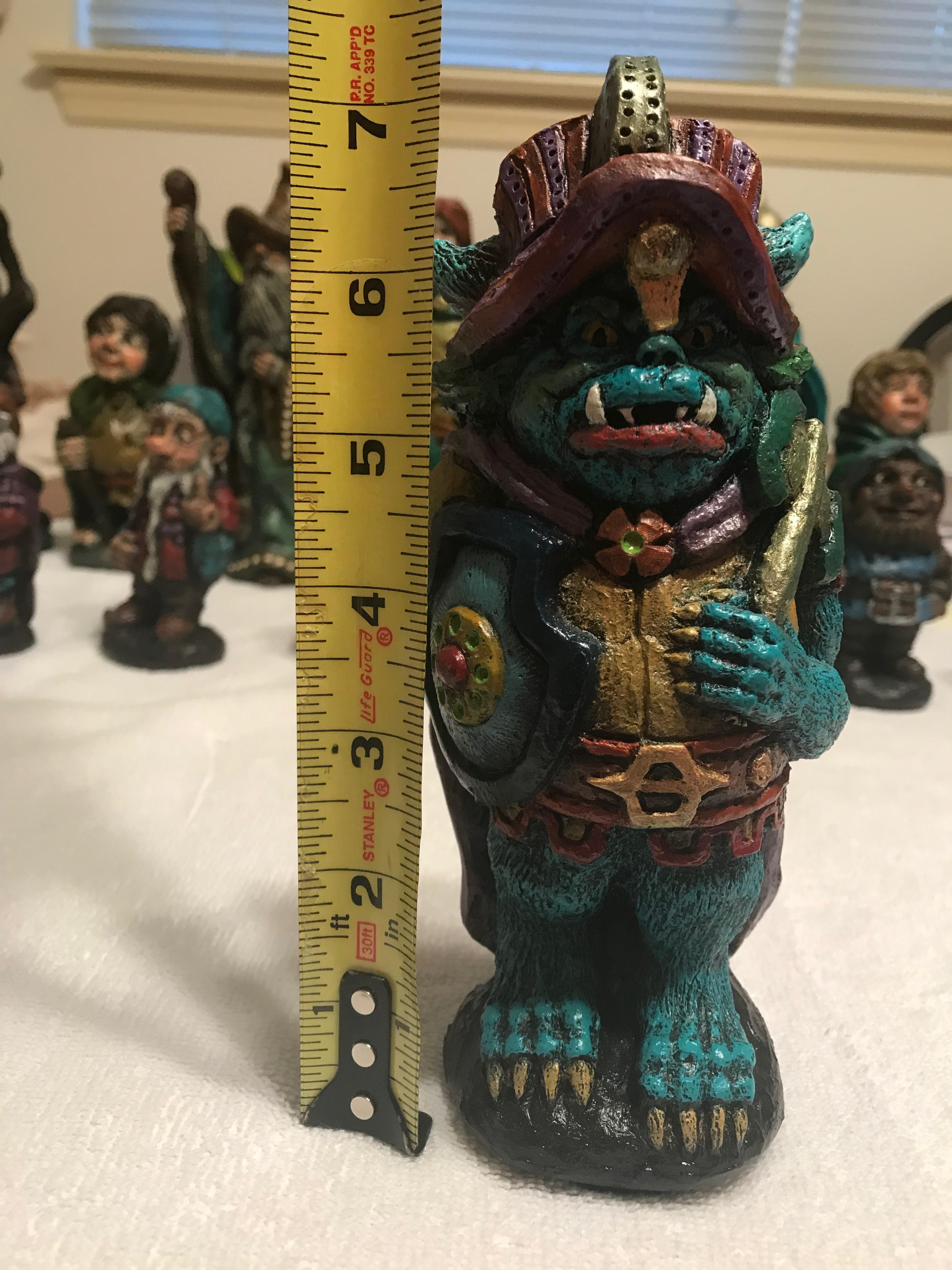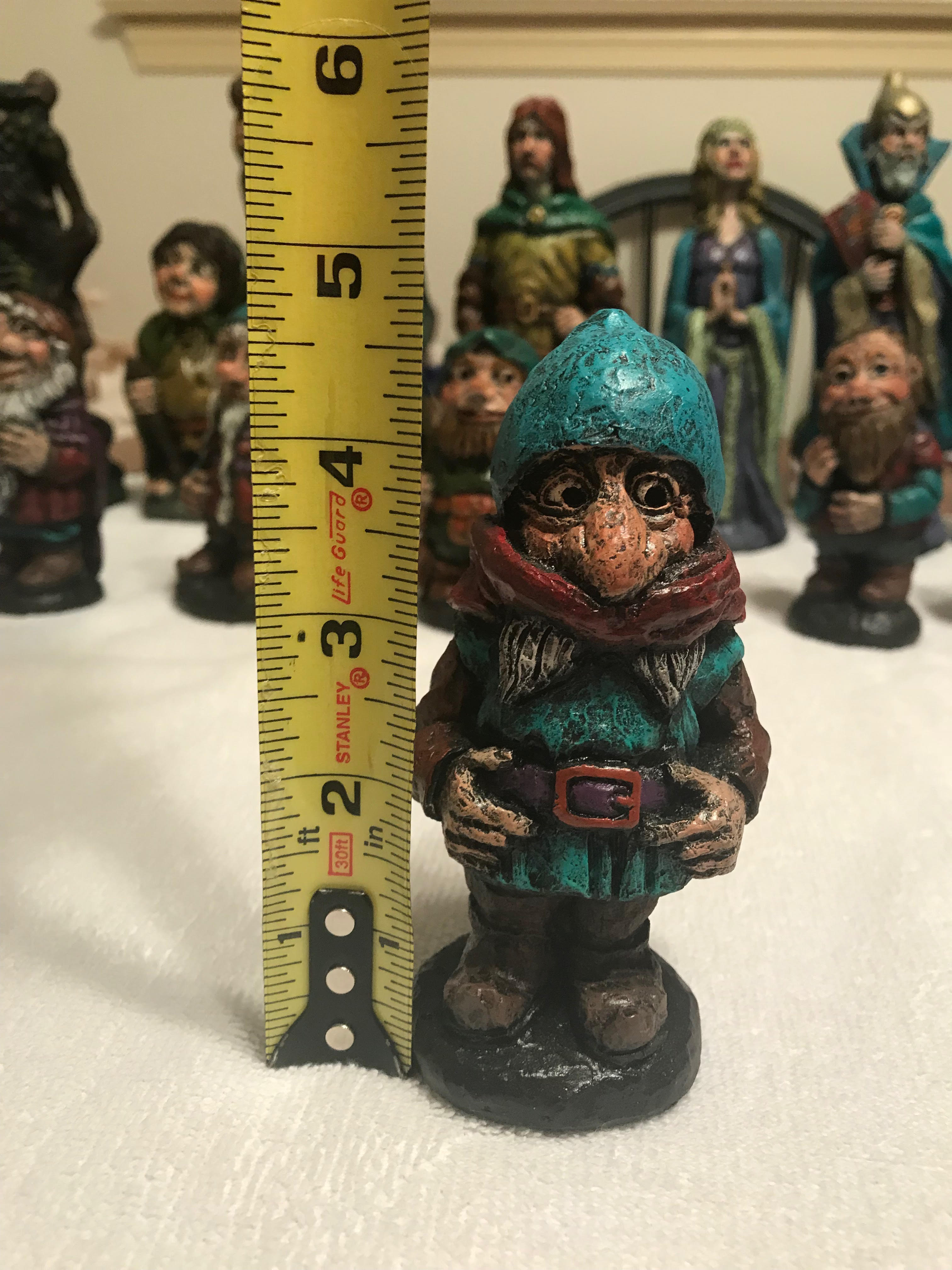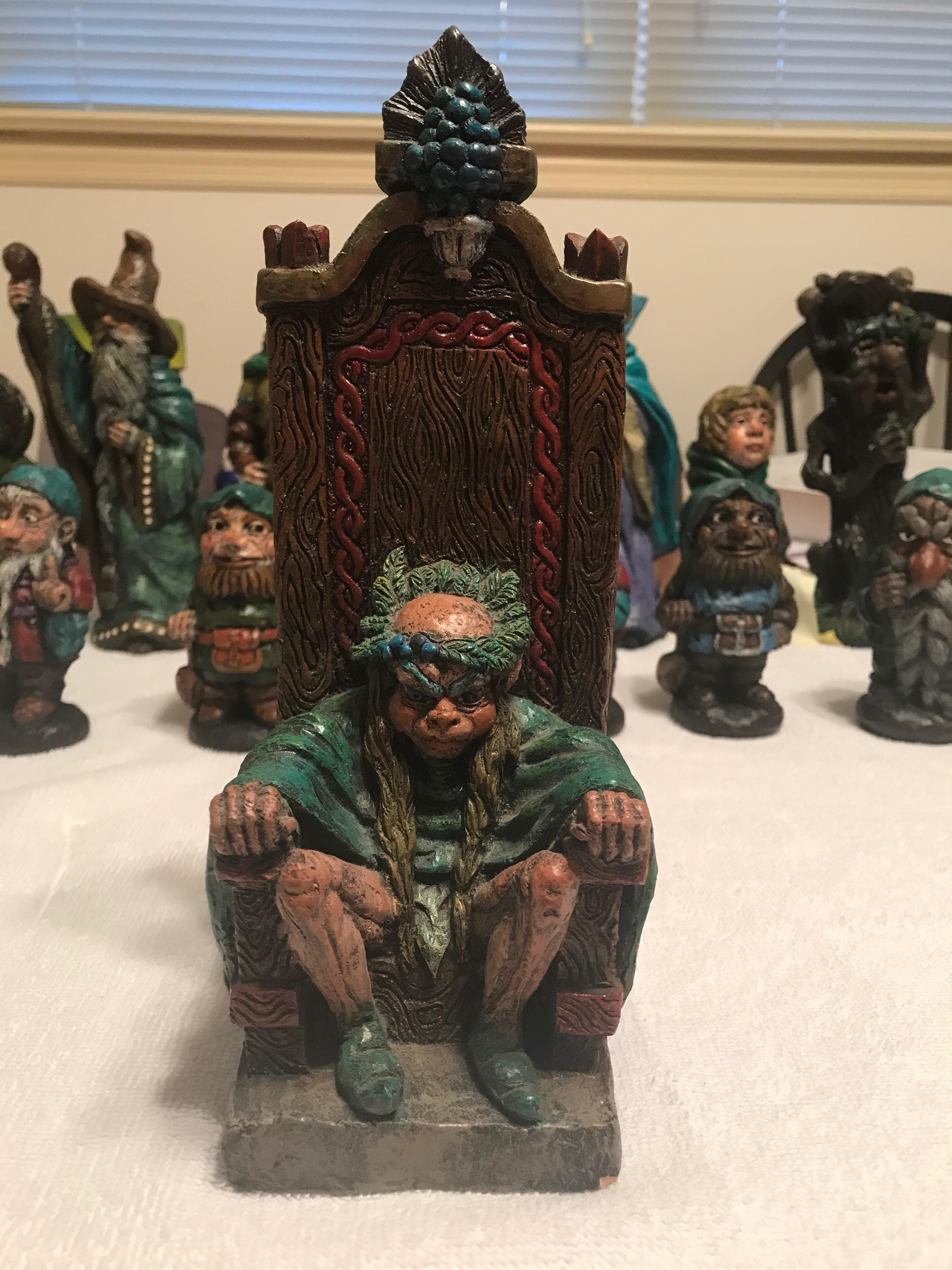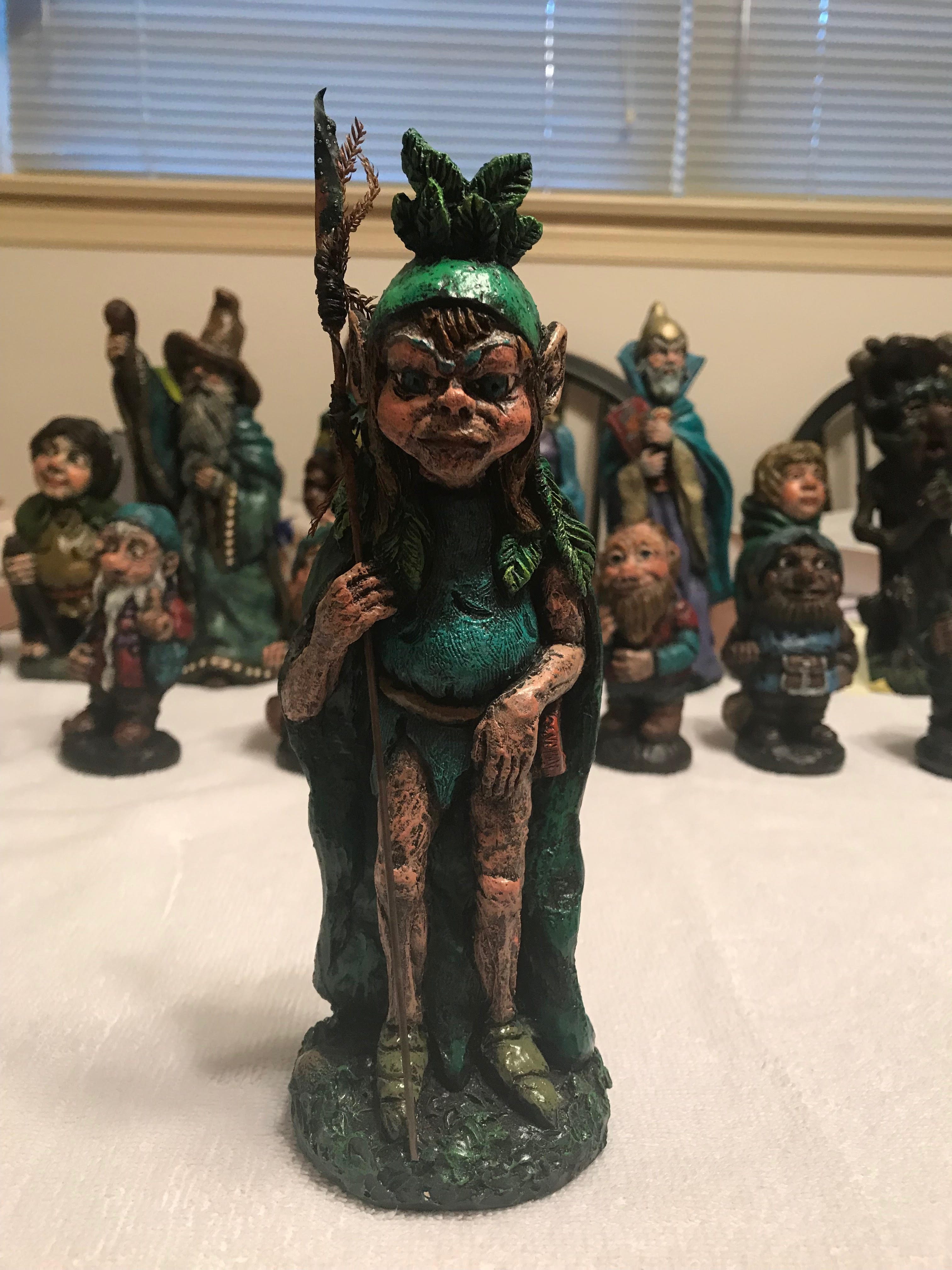 _________________

---
Great. Thank you.
bleonard4@earthlink.net
My goal is to start a Museum, Library, and Memorial Arboretum in Honor of J.R.R.Tolkien. All the items I've collected will go for the museum. I do not resell. If I cannot open a museum the collection will go to an archive hopefully at a university.
I have strong email spam filter. Please put Tolkien or JRRT in subject line and I'll know it is you.
Thank you.
Bruce
---
The unfortunate aspect of your set is the variant K & Q. The later catalog has Saruman and Shelob. The advantage is the Trolls.
(1)
2
3