By
Trotter


26 Jan
(edited)
2023/1/26 7:47:43 (GMT) Greenwich Mean Time, London, Dublin, Lisbon, Casablanca, Monrovia
---
If you are in the UK you can watch this episode on the BBC iPlayer.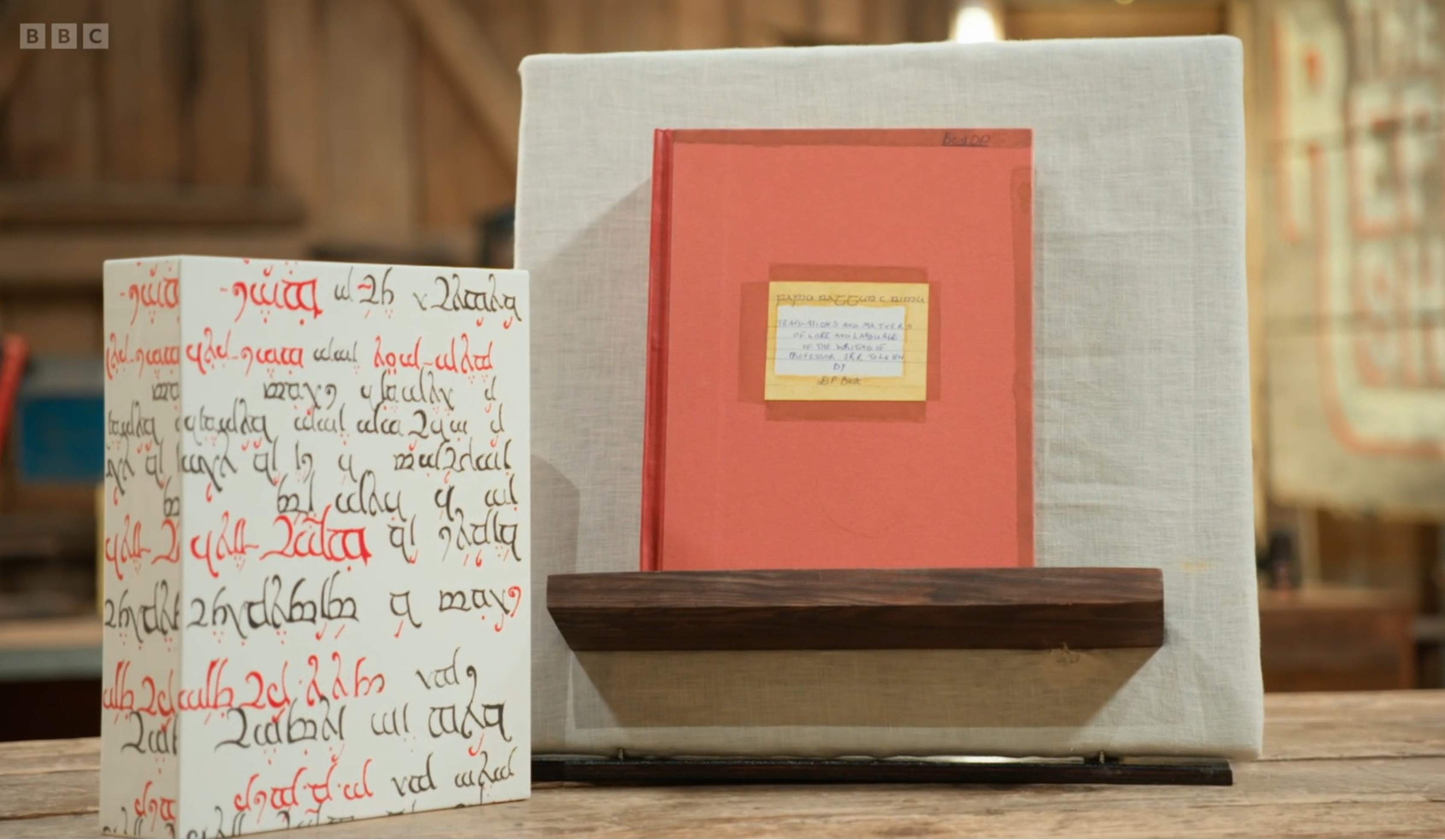 A touch of fantasy is in the air as the team turns its attention to two Tolkien-inspired notebooks.

First into the barn is David, with a cherished item linking him to his schooldays. He's brought along two notebooks containing writing and drawings he created in his teenage years, inspired by JRR Tolkien. Inside, amongst his own work, are a handful of letters written to the teenager by the author himself. As a lonely schoolboy, David spent hours creating the scrapbook, but now, after 55 years, it has fallen into disrepair. Held together by rolls of tape, both the pages and spine need a complete facelift. Bookbinder Chris Shaw works his own form of magic with a painstaking repair that leaves David spellbound.
https://www.bbc.co.uk/iplayer/episode/ ... shop-series-11-episode-18