Longmans - Pleasure in Reading 1968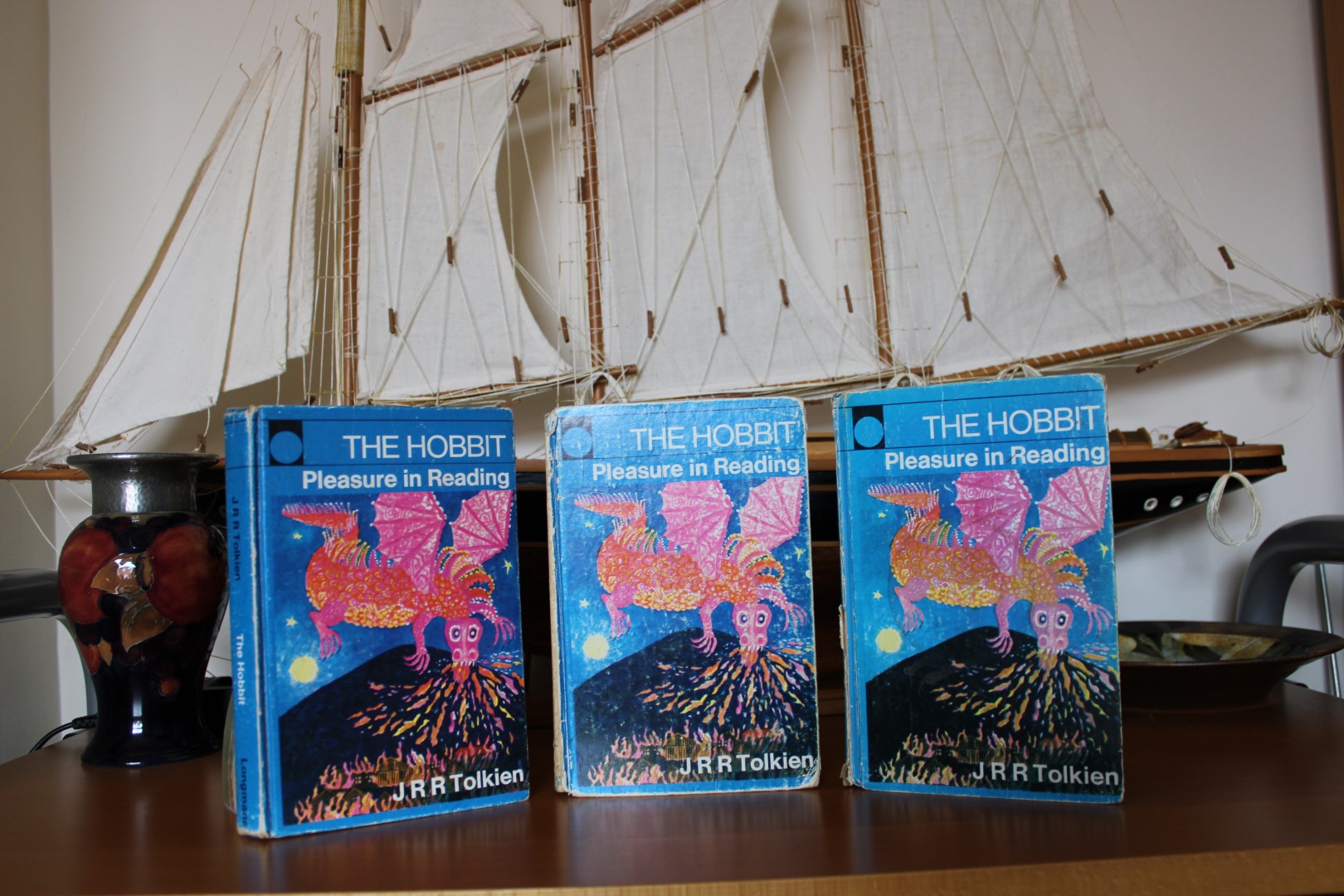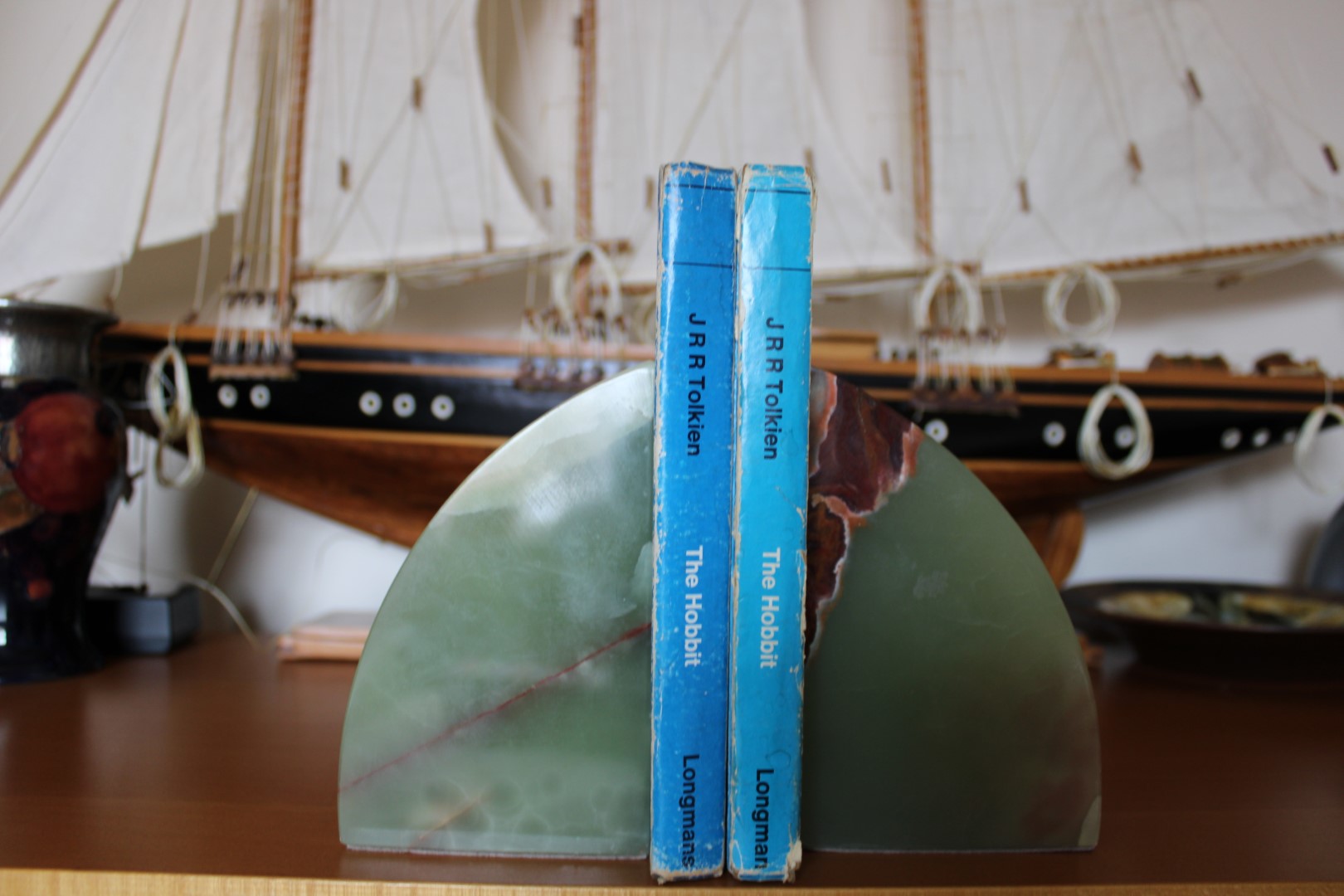 Details
Two Impressions
1st Impression 1968 No ISBN (Darker Blue spine, Longmans at base of spine) (left on spine picture)
2nd Impression 1970 ISBN 0582186552 (Lighter Blue spine, Longman at base of spine) (right on spine picture)
The book was produced for the Primary School Market and did not have a dust-jacket or a slipcase, some very nice reproductions of these have been produced, but they did not originally come with the book.
A poll was carried out on the Tolkien Collector's Guide to try and establish the number of copies still in existence. The numbers of the first and second impressions are very similar, and both very rarely appear on the secondary market. This edition has a very good case for being the rarest UK hardback edition, and I think the total number in existence is possibly around 50 copies.
Tolkien Collector's Guide copy poll:
1st Impression (12)
Wellinghall (Since donated to TS)
Person who supplied image for tolkienbooks.net
eBay seller tony66db ([ebayblock=144909563948][/ebayblock]
Giovanna Armando (Facebook Sale €2300) April 2023
2nd Impression (13)
Henk Brassien ("Hobbit Hunter")
eBay listing [ebayblock=225491069928][/ebayblock]
eBay listing [ebayblock=256119317619][/ebayblock]
Impression Unknown (2)
The Bodleian Library have a copy
If you have a copy or know of any copies that are not on the list then PM one of the Mods. We can add the book and either list your name or keep the owner confidential.