Das Gespenst der Nordmarken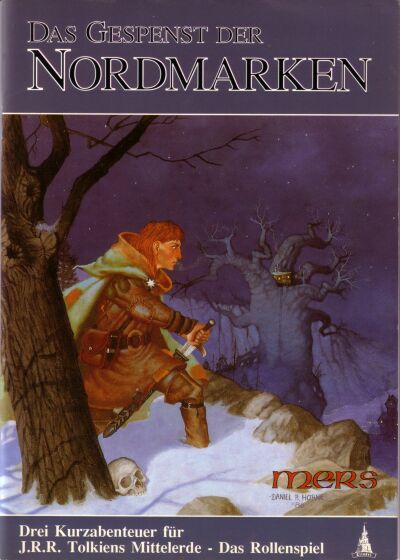 "Phantom of the Northern Marches"
Published by Citadel Verlag, Hamburg
Author: Graham Staplehurst
Im nördlichen Eriador, begrenzt von Angmar im Nordosten, dem Mitheithel im Südosten und den Ausläufern des Emyn Uial im Südwesten liegen die Nordmarken der númenorischen Königreiche von Rhudaur und Arthedain. In dieser menschenarmen Region trifft man im südlichen Teil der Nordmarken auf das Dorf Nothva Rhaglaw. Dem Einfluß des Hexenkönigs in Angmar ungeschützt ausgesetzt, konnten sich die mutigen Dünedain und Nordmänner bislang der eindringenden Trolle und Orks erwehren. Aber die Bedrohung aus Angmar wird mit jedem Tag stärker, und unheimliche Ereignisse versetzen die Bewohner der Nordmarken in Angst und Schrecken ... Das Gespenst der Nordmarken enthält drei komplette MERS-Kurzabenteuer, die schon nach kurzer Vorbereitung in wenigen Stunden durchgespielt werden können. Die Abenteuer sind voneinander unabhängig. Ihre Geschichten jedoch werden durch den gemeinsamen Hintergrund zu einem weiteren fantastischen Abenteuer in der berühmtesten aller Welten:
J.R.R. Tolkiens Mittelerde.
Abenteuer:
Der Überfall des Feuerdrachen