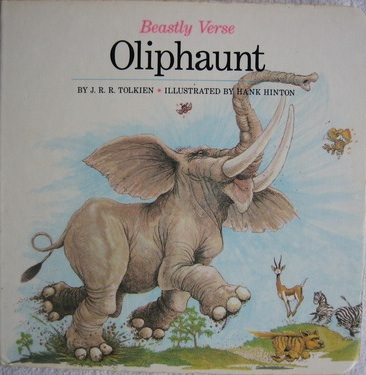 Hardcover: 14 pages (Board Book)
Publisher: Contemporary Books
August 1989
ISBN-10: 0809243539
ISBN-13: 978-0809243532
5.9 x 5.9 x 0.5 inches
Illustrated by Hank Hinton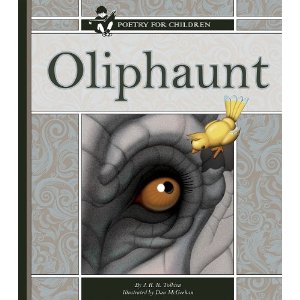 A new edition has been published in 2011 with illustrations by Dan McGeehan.
Library Binding: 24 pages
Publisher: Child's World, Inc.
Copyright 2012
Available Aug 01, 2011
ISBN-10: 1609731557
ISBN-13: 978-1609731557
21.4 x 19 x 0.8 cm (7.25 x 8.25 inches)
Illustrated by Dan McGeehan
Hardcover (Library reinforced binding)
Currently, the publisher has the book available on Scribd: http://www.childsworld.com/excerpts/1058/read
Contents
Oliphaunt
What makes a poem a poem?
About the Author
About the Illustrator