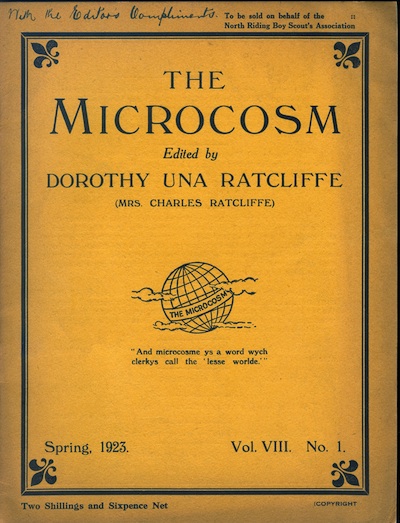 Edited by Dorothy Una Ratcliffe
Vol. 8. no. 1. - Spring 1923
North Country Press, Leeds
See Hammond p.345
Contains Tolkien's poem The City of the Gods on page 8, written in 1915 and first published here. Later reprinted in The Book of Lost Tales, Part I and in a slightly different form in Tolkien and the Great War.