The Wand in the Word: Conversations with Writers of Fantasy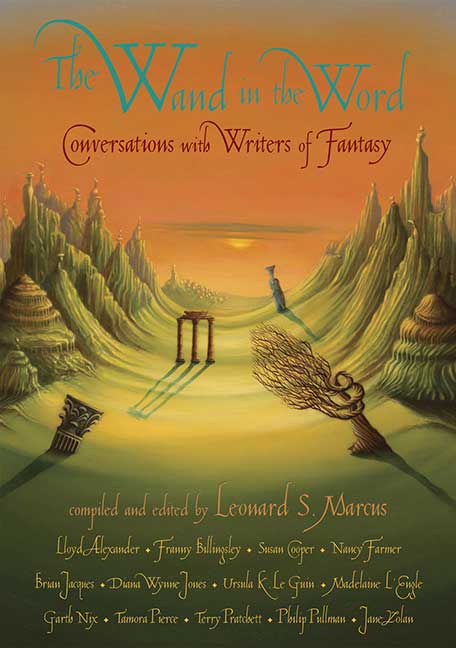 Hardcover
$19.99 (USA) / $27.99 (Canada)
Paperback
$14.99 (USA) / $17.50 (Canada)
Includes interviews with
From the publisher
For fantasy fans of all ages! A fascinating look inside the minds of top fantasy authors. What kind of child were you? When did you decide you wanted to be a writer? Why do you write fantasy? "Fantasy," writes Leonard S. Marcus, "is storytelling with the beguiling power to transform the impossible into the imaginable and to reveal our own 'real' world in a fresh and truth-bearing light." Few have harnessed this power with the artistry, verve, and imagination of the authors encountered in this compelling book. How do they work their magic? Finely nuanced and continually revealing, Leonard S. Marcus's interviews range widely over questions of literary craft and moral vision, as he asks thirteen noted fantasy authors about their pivotal life experiences, their literary influences and work routines, and their core beliefs about the place of fantasy in literature and in our lives. In a series of incisive interviews, Leonard S. Marcus engages thirteen master storytellers in spirited conversation about their life and work, providing inspiring reading for fantasy fans and future writers alike.
From the School Library Journal review
One common thread is homage to J. R. R. Tolkien: Susan Cooper took a class from him; Madeleine L'Engle devoured the three LOTR volumes in as many days; and Ursula LeGuin returns to the novels again and again. However, Philip Pullman can find little in the works now that resonates for him.