An antiques dealer duped unsuspecting collectors by forging the signatures in books of famous writers like Sir Winston Churchill and Robert Louis Stevenson, a court heard today.
Allan Formhalls found the books and magazines in car boot sales and a recycling centre, added the signature and then sold them on eBay as the real thing, Southampton Crown Court heard.
He made thousands of pounds defrauding collectors from as far afield as Texas in the US after also lying about the provenance of the items, the court was told.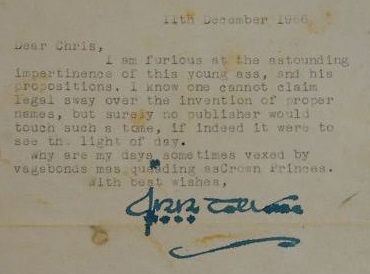 Police found the forged signatures of Oliver Cromwell, Elizabeth I and Marie Antoinette among others when his home was searched, prosecutors said.
The 66-year-old is accused of selling 68 items bearing Churchill's alleged false signature at a cost of £10,000 to one collector, Kim Taylor-Smith.
http://www.dailymail.co.uk/news/article-2215170/Antiques-dealer-duped-collectors-forging-signatures-Churchill-Oliver-Cromwell-Elizabeth-I.html
http://www.bbc.co.uk/news/uk-england-hampshire-19888984
http://www.dailyecho.co.uk/news/9974167.Man_sold_books_with__fake_autographs_/