Interesting eBay Auctions
1 ... 73 74 (75) 76 77 ... 147
By
Urulöké


---
Just spotted Sotheby's 10 July 2003 Catalog on eBay - no relation to seller. The seller will only ship to UK so not for me.
This catalog contains snippets of (and partial photographs of) three letters from Tolkien not included in
Letters
. See
tolkienbooks.net article
for details.
http://rover.ebay.com/rover/1/710-534 ... 59&vectorid=229508&lgeo=1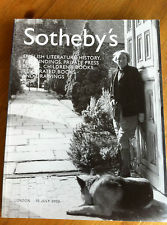 _________________
- Jeremy
By
Roccondil


---
For those interested in the work of Josef Madlener...
http://www.ebay.co.uk/itm/Josef-Madle ... Ccher&hash=item257c21f8e7
This is the work referenced in Hammond & Scull's Reader's Guide. Please note though, it does not included an image of 'Der Berggeist'.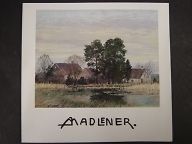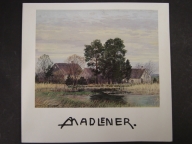 By
Khamûl


---
I think this particular copy of
The Silmarillion
(the 1992
HarperCollins
Ed. with Howe DJ) was discussed in the "Wonders of..." thread (because of the price) a while back. I remember someone saying they were really looking for a copy.
Personally, I think this price is (also) far too much; but I thought I'd flag up it's availablility anyway.
The Silmarillion (with Four B&W Maps at Rear )( Lord of the Rings related)
Book Description: London: HarperCollins / Harper Collins, 1992, 1st HC Edition, 1st Printing, 1992. Hard Cover. Book Condition: Near Fine. Dust Jacket Condition: Near Fine / Price Clipped.
BH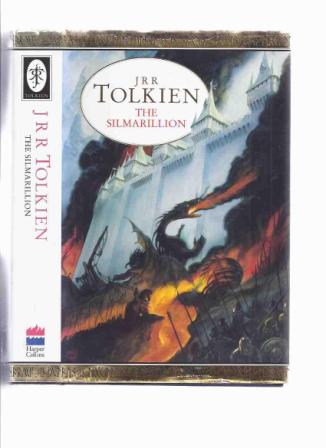 _________________
You drive a hard bargain – you can have it for £10 all-in – one consolation (for you) is that you do not have to hear the cries of my children, for bread...
By
Trotter


---
This might be a good price for the full set
The History of Middle Earth Deluxe 3 Volume Edition
http://www.ebay.co.uk/itm/History-Mid ... D2%26sd%3D350759019622%26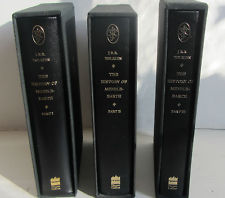 By
Laurin666


---
http://www.ebay.co.uk/itm/The-History ... ks_UK&hash=item1c3199f00f
This one isn't bad either.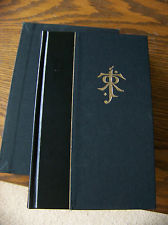 _________________
Ernest Hemingway said:
"You needn't bother going anywhere else. I can tell you: you can't beat Munich, everthing else in Germany is a waste of time".
1 ... 73 74 (75) 76 77 ... 147