By
Urulókë


16 Apr, 2009
(edited)
2009/4/16 9:08:52 (GMT) Greenwich Mean Time, London, Dublin, Lisbon, Casablanca, Monrovia
---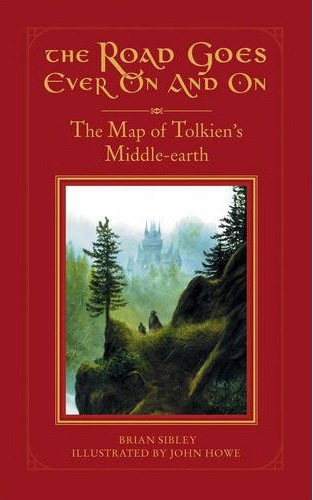 John Howe
reported in his blog
that he has done new sketches to illustrate Brian Sibley's booklet for
The Road Goes Ever On And On
and said that he did not like the sketches he did for the first edition. Interesting self-critique, and definitely makes me want to check out the new edition as soon as it is available.
The Road Goes Ever On And On: The Map of Tolkien's Middle-Earth

by Brian Sibley

Clothbound hardcover

Illustrated by John Howe

HarperCollins Publishers Ltd

64 pages

28 May 2009

ISBN-10: 0007312695

ISBN-13: 978-0007312696

Brian Sibley presents an overview of the writing of The Lord of the Rings and the process that JRR Tolkien and his son Christopher went through creating the original maps. The set also includes a removable full-color illustrated map by John Howe.

The second edition (due out May 2009) contains completely new sketches in the booklet by John Howe. He reports (Link no longer works) "I did new black-and-white illustrations for the booklet, since I couldn't locate the ones I'd done for the first edition (they were pretty bad; had I located them, I might well have chucked them out and done new drawings anyway)."