By
Urulókë


Aug 12, 2020
2020/8/12 15:48:54 (GMT) Greenwich Mean Time, London, Dublin, Lisbon, Casablanca, Monrovia
---
Carl Hostetter, editor of Vinyar Tengwar, has moved all of the back issues to the Print-on-Demand services at Amazon, meaning that they are easily orderable from all the major Amazon websites around the world. Future issues will be made available on Amazon POD as well.
There is a lot of primary Tolkien material in these issues that is only available through VT.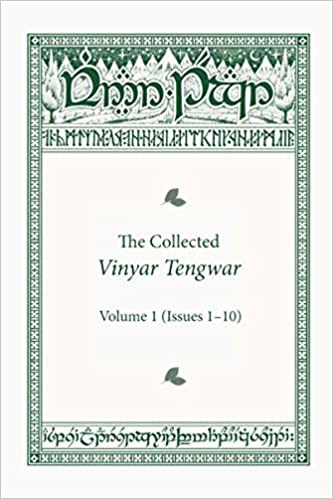 Vinyar Tengwar (ISSN 1054-7606) is a not-for-profit refereed journal of the Elvish Linguistic Fellowship, devoted to the scholarly study of the invented languages of J.R.R. Tolkien. VT is indexed by the Modern Language Association.
https://www.elvish.org/VT/shop.html