By
Urulókë


Nov 23, 2020
(edited)
2020/11/23 19:04:17 (GMT) Greenwich Mean Time, London, Dublin, Lisbon, Casablanca, Monrovia
---
It's that time of year, when people are shopping for holiday gifts, and you (or your loved ones) are looking for ideas for what to get you when you already seem to have everything Tolkien related under the sun (and moon, and stars)...
This will be an evolving list as I find more links and ideas to add, and as sales/coupon codes are announced. Please reply with your own ideas as well! These are in alphabetical order - my day job has an end-of-year deadline so I am working 7 days a week and can't focus as intently on making this coherent and as useful as I would like this year.
Links in general are to the storefronts of the various artists, when I can find them. I will note any shipping concerns if I know of them, but please reconfirm before ordering if you are not in the same country as the vendor as there may be delays or blocks from them to you with the current worldwide situation. I've tried to include a somewhat representative sampling of what is available from each link, but by no means is everything shown. Clicking through is highly recommended to see everything on offer.
Soni Alcorn-Hender (Bohemian Weasel)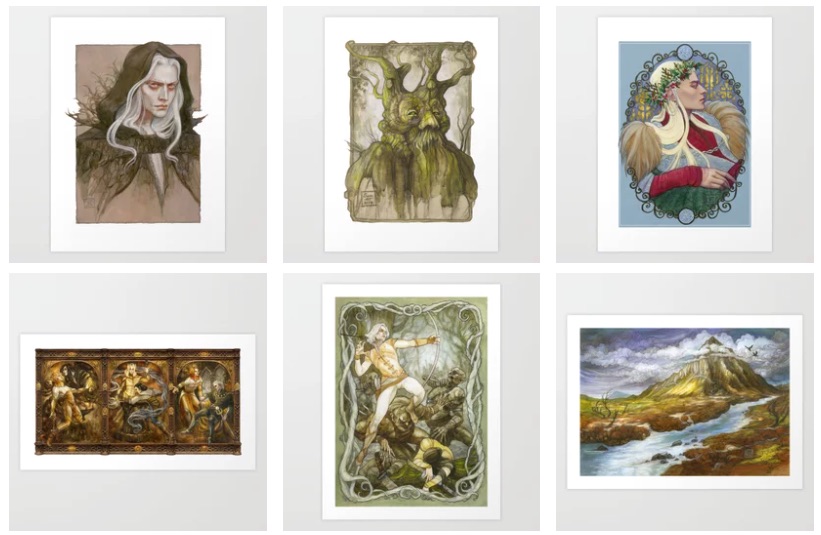 Soni (aka Bohemian Weasel) has been a featured artist for The Tolkien Society and Beyond Bree, as well as well as trading card games such as
The Lord of the Rings
and
The Hobbit
for Decipher.
has a shop on Society6.com
where her prints are currently half off for the week.
Anatofinnstark

Anatofinnstark
is based in France.
Emily Austin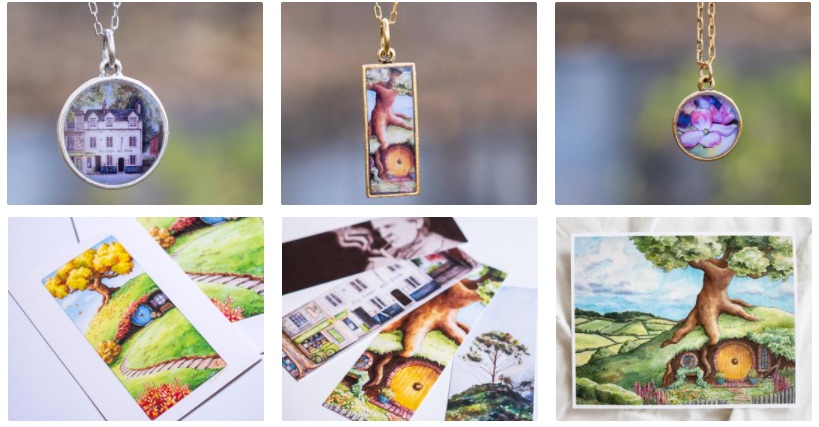 Emily Austin
Emily's paintings have been featured by the Tolkien Society and Beyond Bree. Located in the USA.
Matěj Čadil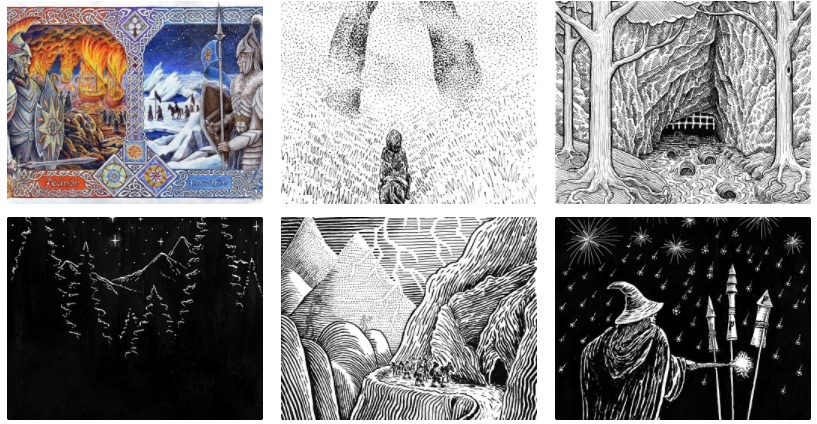 Czech illustrator
Matěj Čadil
has an Etsy shop with original art and prints of fantasy illustrations inspired especially by the world of J. R. R. Tolkien.
John Cockshaw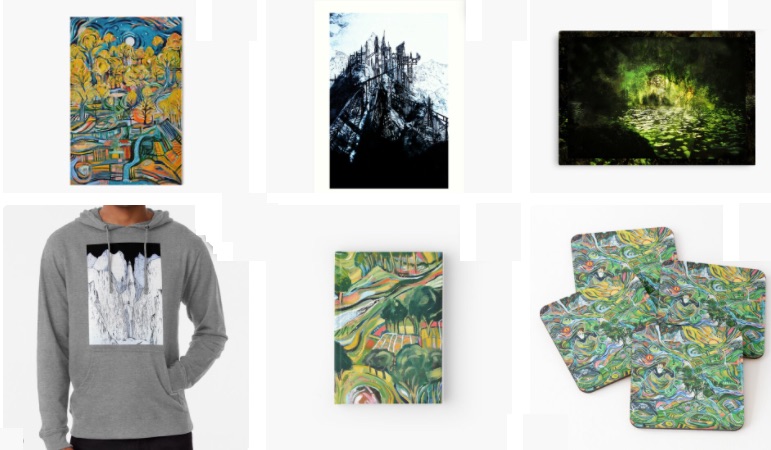 John Cockshaw
has prints (paper, metal, canvas) and other merchandise available from his Redbubble shop.
Poul Dohle
Poul Dohle
has an etsy shop and is based in Germany.
Jenny Dolfen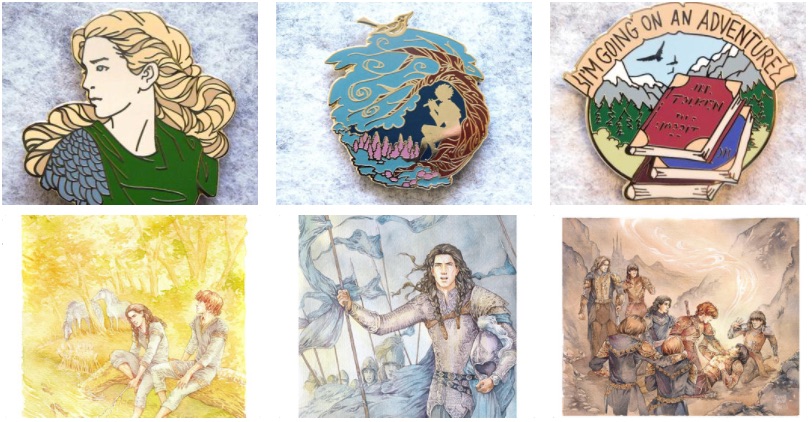 Jenny has enamel pins, prints, and original art
on Etsy
(ships from Germany, might be region blocked, please confirm before ordering) and T-shirts, mugs, and other gear with her art on it
on TeeSpring
(ships from various warehouses worldwide). She is offering a 15% discount on Esty (automatically offered) and Teespring (Code: CYBER2020) for this week - I don't know when the offer expires, so better sooner than later.
Anke Eissmann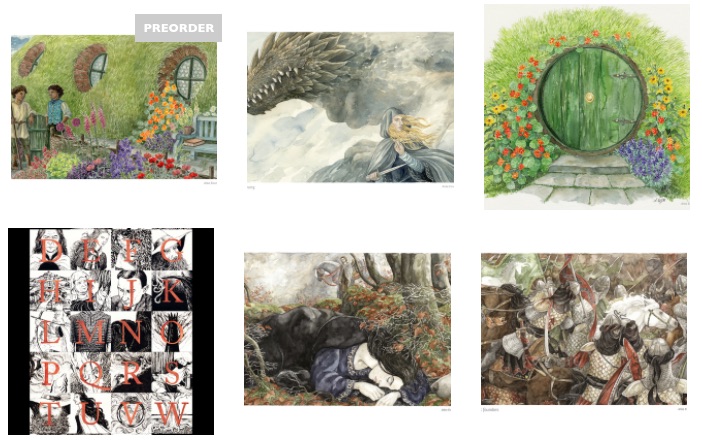 Anke Eissmann
has prints and postcards available from Germany.
Elmenel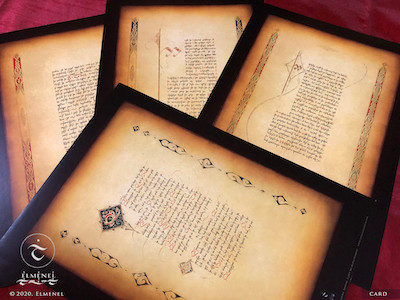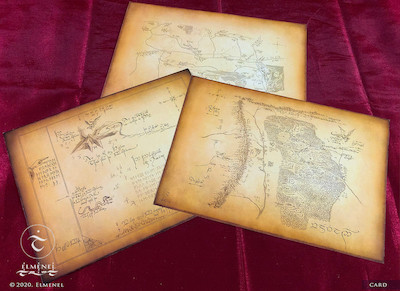 Elmenel
does calligraphy and map-drawing. She has prints, cards and books available in her shop. Ships from Ireland.
Spiros Gelekas

Spiros Gelekas
has original art and collector's prints available from his shop in Greece.
Donato Giancola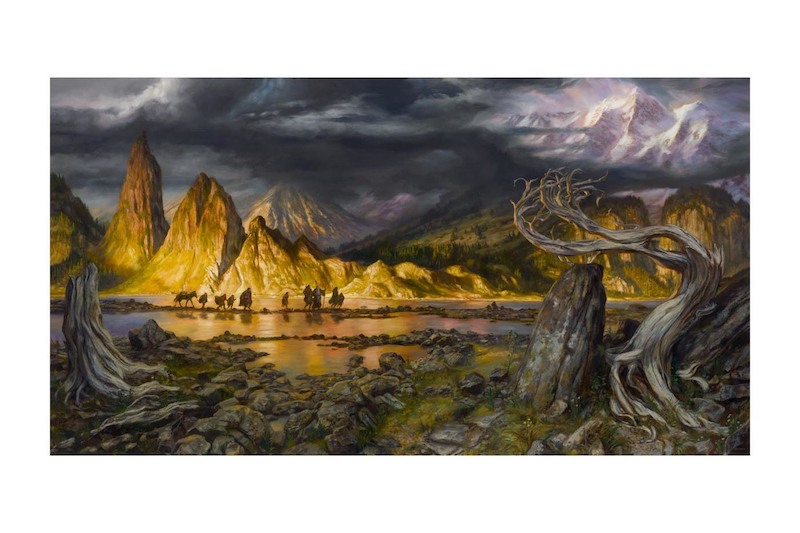 Donato has multiple limited edition prints and original sketches
available on his website
.
Joe Gilronan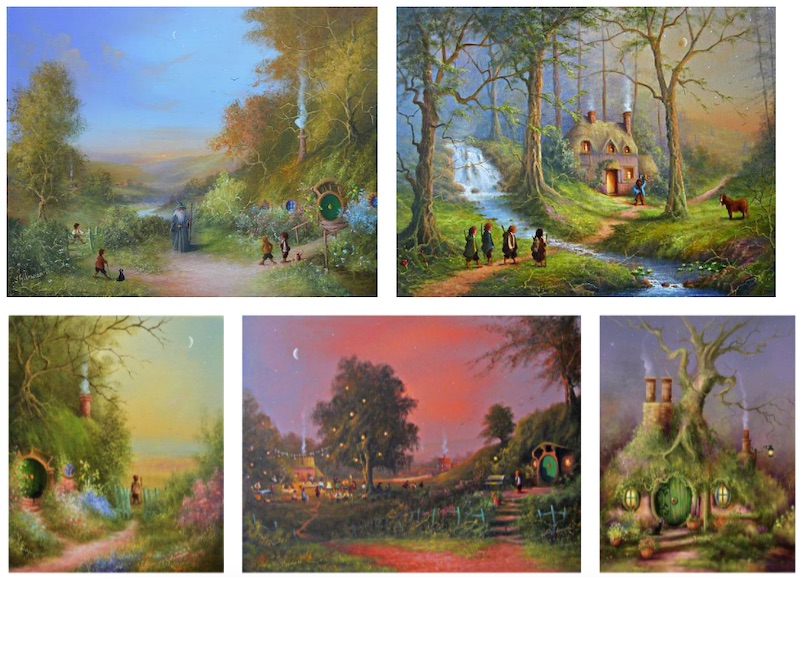 Joe Gilronan
has a wide range of prints of his Tolkien related (and other) art available for purchase.
Jian Guo

Jian Guo
has a very unique stained glass approach to much of his art.
Elizabeth Heaven (Riddle & Raven)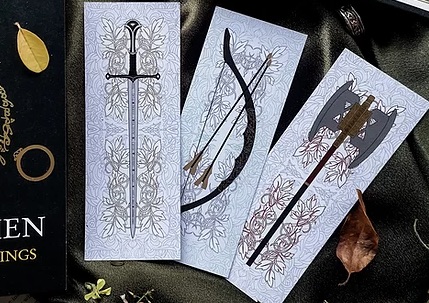 Elizabeth Heaven (
Riddle & Raven
) does prints and bookmarks and is in the UK.
Tómas Hijo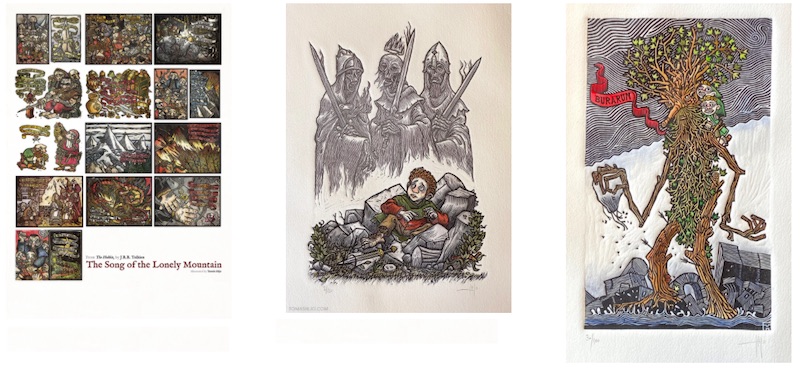 Tómas Hijo
does limited edition linocut prints, as well as bookplates - you can custom order one, but probably not in time for the holidays at this point. Read a great
interview with him here.
Ships from Spain.
Jay Johnstone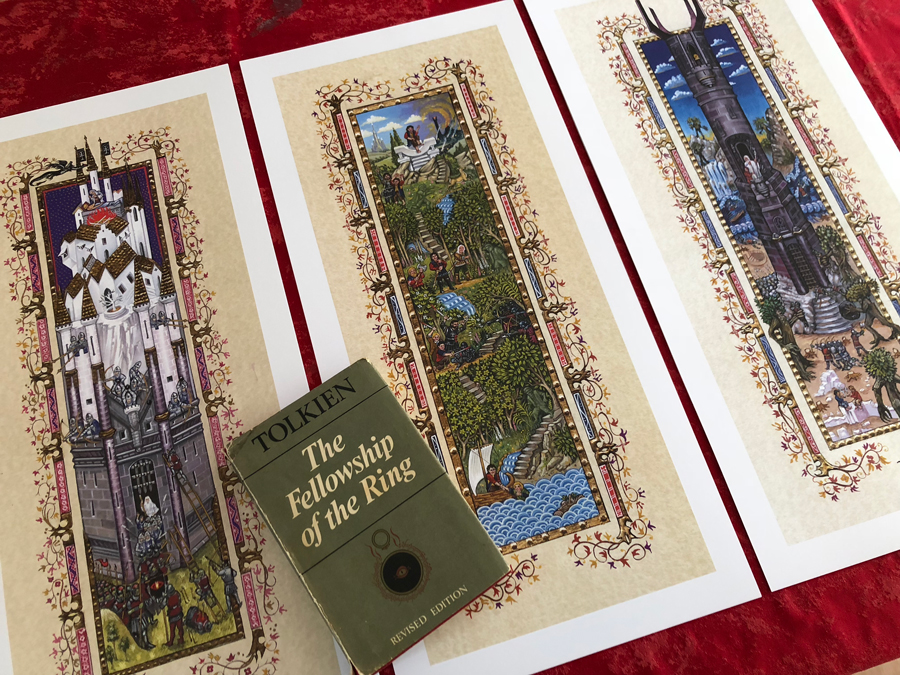 Jay Johnstone
takes "inspiration from Byzantine iconography to the great works of Gustav Klimt". He has books, prints, card decks and more at a good range of price points. Ship from the UK? (confirming)
Elena Kukanova

Elena Kukanova does not have a webshop. but sells prints of all her art if you contact her directly through her
deviantart page
or
facebook page
.
Morinehtar (Michael Taaffe)

Morinehtar (Michael Taaffe)
does mostly Celtic knotwork inspired art prints and other merchandise e.g. pillows and throws. Redbubble prints on demand from various locations worldwide.
Michael also has a shop on Imprnt
that ships from the USA.
Ted Nasmith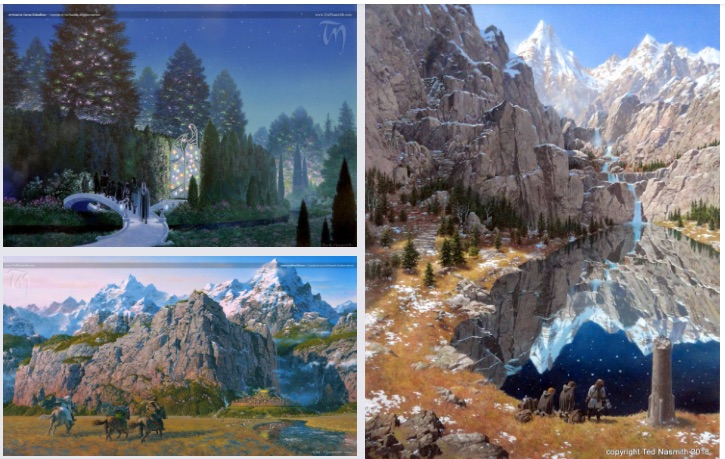 Ted Nasmith has limited edition prints available
through his Facebook shop
.
Norloth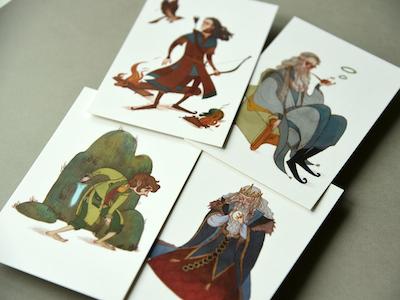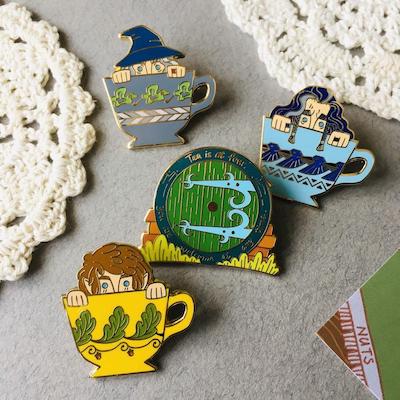 Norloth does not have a shop, but some art prints, and some enamel pins, are available through partnership with another seller on etsy.
Enamel Pins
-
Postcard set
Peter Price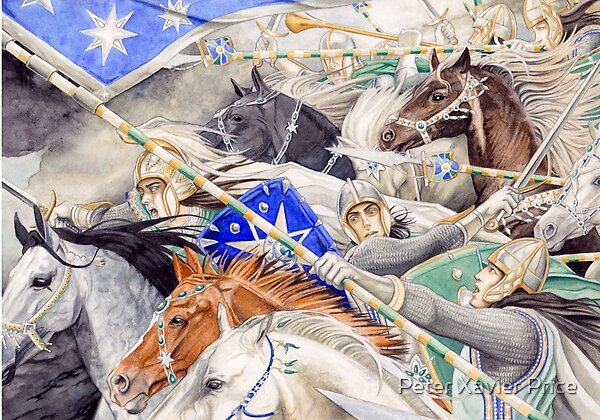 Peter Price has a wide variety of merchandise (including prints) on Redbubble
for his range of Tolkien illustrations. Pictured here is
Gwindor's Charge
.
Kip Rasmussen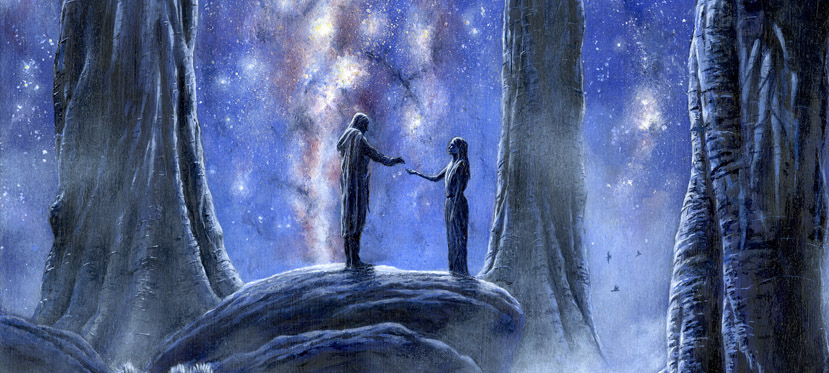 Kip Rasmussen's website
has some prints for sale directly, but also has links to an Esty shop and others as well.
Karolina Węgrzyn 'Sirielle'

Karolina Węgrzyn 'Sirielle'
has a website landing page that links to numerous channels for her prints and other merchandise.
Wolfanita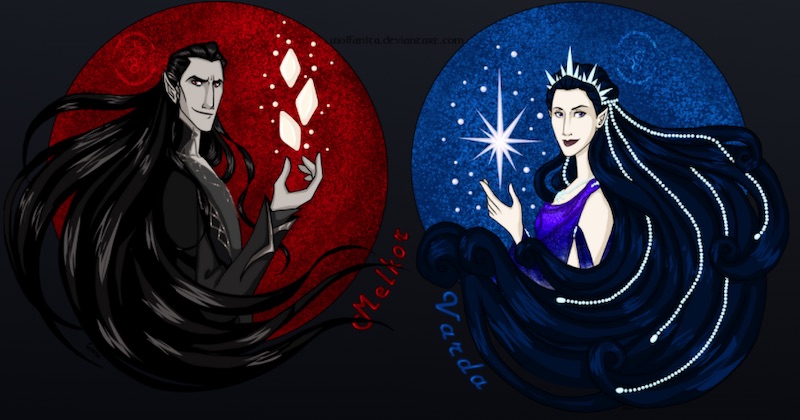 Wolfanita has
a deviantart page
,
a shop through Redbubble
and
a shop on society6.com