By
Urulókë


Nov 25, 2020
2020/11/25 19:56:02 (GMT) Greenwich Mean Time, London, Dublin, Lisbon, Casablanca, Monrovia
---
It's that time of year, when people are shopping for holiday gifts, and you (or your loved ones) are looking for ideas for what to get you when you already seem to have everything Tolkien related under the sun (and moon, and stars)...
This will be an evolving list as I find more links and ideas to add, and as sales/coupon codes are announced. Please reply with your own ideas as well! These are in no particular order - my day job has an end-of-year deadline so I am working 7 days a week and can't focus as intently on making this coherent and as useful as I would like this year.
Links in general are to the storefronts of the various merchants, when I can find them. I will note any shipping concerns if I know of them, but please reconfirm before ordering if you are not in the same country as the merchant as there may be delays or blocks from them to you with the current worldwide situation. I've tried to include a somewhat representative sampling of what is available from each link, but by no means is everything shown. Clicking through is highly recommended to see everything on offer.
Bodleian Library Tolkien Collection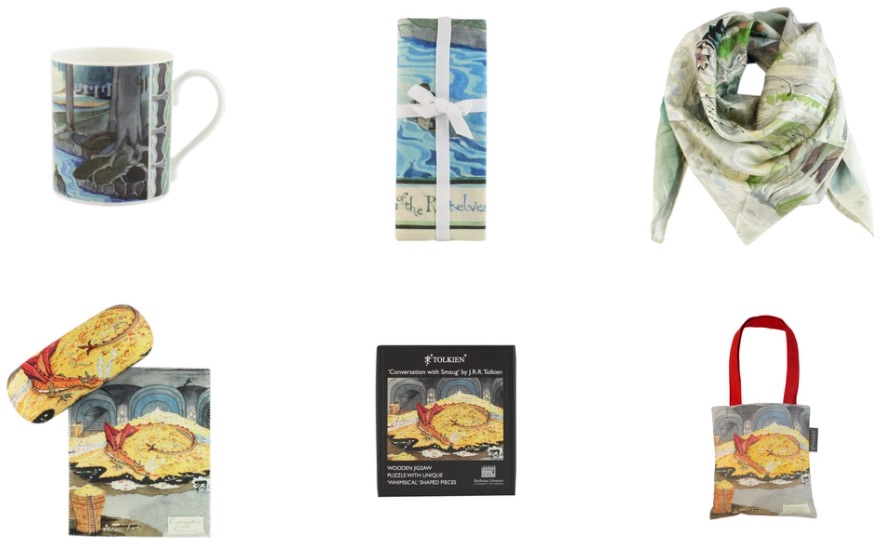 The Bodleian's Maker of Middle-earth line
, while available for more than two years now, still has dozens of unique licensed pieces with Tolkien's art available. The jewelry, notebooks, posters, prints, holiday cards, books and much more are high quality productions. Located in the UK, ships worldwide (last I checked, good to reconfirm before ordering).
Palgrave Macmillan

Palgrave Macmillan
is having another "Cyber Deal" sale, this year offering $11.99 on paperback and eBooks from their catalog, which includes more than two dozen scholarly Tolkien-related books including for example Dr. Dimitra Fimi's seminal
Tolkien, Race and Cultural History
. They can ship to many places worldwide,
though they do have some limitations due to COVID-19
. Also note that last year's sale had some shipping (and invoicing) issues, so there may be some risk for getting physical books in time for the holidays. I had no issues myself.
Beyond Bree 2021 Calendar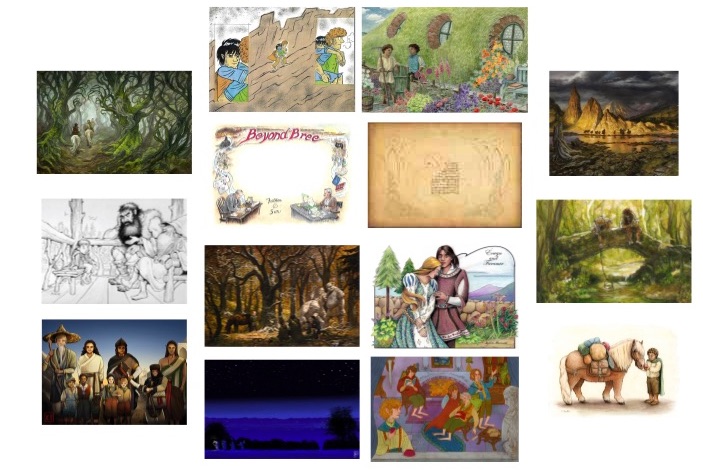 Beyond Bree is a non-profit fan organization that has produced a monthly newsletter since 1981, and an annual calendar for many years featuring fan and pro artists. The 2021 calendar announcement and ordering information can be seen
on their website
.