By
Urulókë


30 Dec, 2021
(edited)
2021/12/30 22:07:02 (GMT) Greenwich Mean Time, London, Dublin, Lisbon, Casablanca, Monrovia
---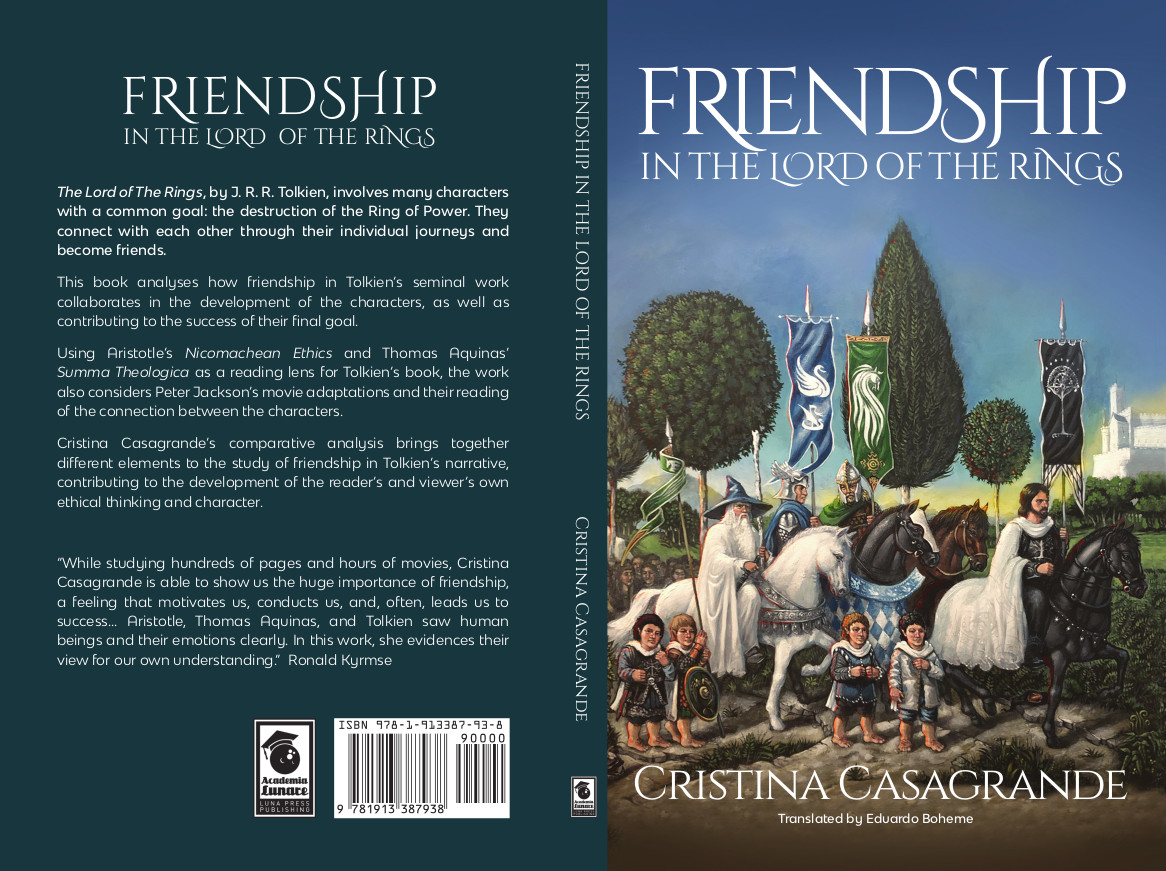 Due for release on March 15th 2022,
Friendship in the Lord of the Rings
by Cristina Casagrande is the English translation of
A Amizade em 'O Senhor dos Anéis'
, published in Brazil in 2019. Is has been translated by Eduardo Boheme Kumamoto.
Cristina says of the book
This study of friendship in J.R.R. Tolkien's The Lord of the Rings sprang from the desire of producing a work guided by ethical and noble principles. It was also of great importance that this book had a practical and edifying application in any person's life.

Tolkien's works provide many opportunities for that: not only are they attractive and deep, but also bring extremely necessary values for our happiness. Friendship in The Lord of the Rings shows how friendship is essential for us to win the battles of our lives, whether the ones we have against ourselves or the political war against an enemy, as Tolkien himself puts in his magnificent work.
The fabulous cover art is by Jay Johnstone.
Read more about the forthcoming book at
the Product Page from Luna Press Publishing
.