By
Trotter


5 Mar, 2022
2022/3/5 10:37:14 (GMT) Greenwich Mean Time, London, Dublin, Lisbon, Casablanca, Monrovia
---
Forum Auctions 31st March 2022 10:30 BST
Lot 537
- TOLKIEN (J.R.R.) THE LORD OF THE RINGS, 3 VOL., SECOND EDITION, SECOND IMPRESSION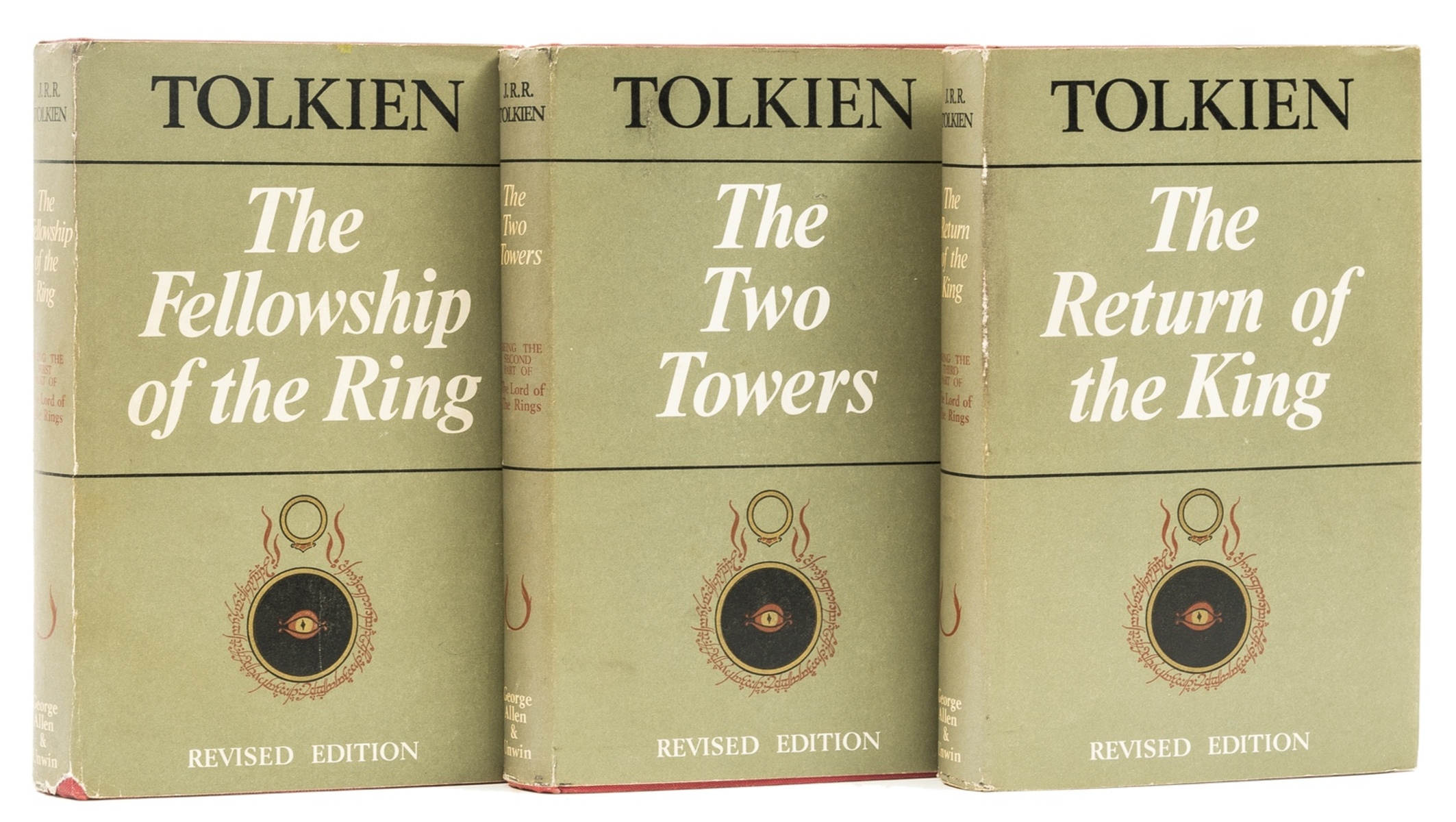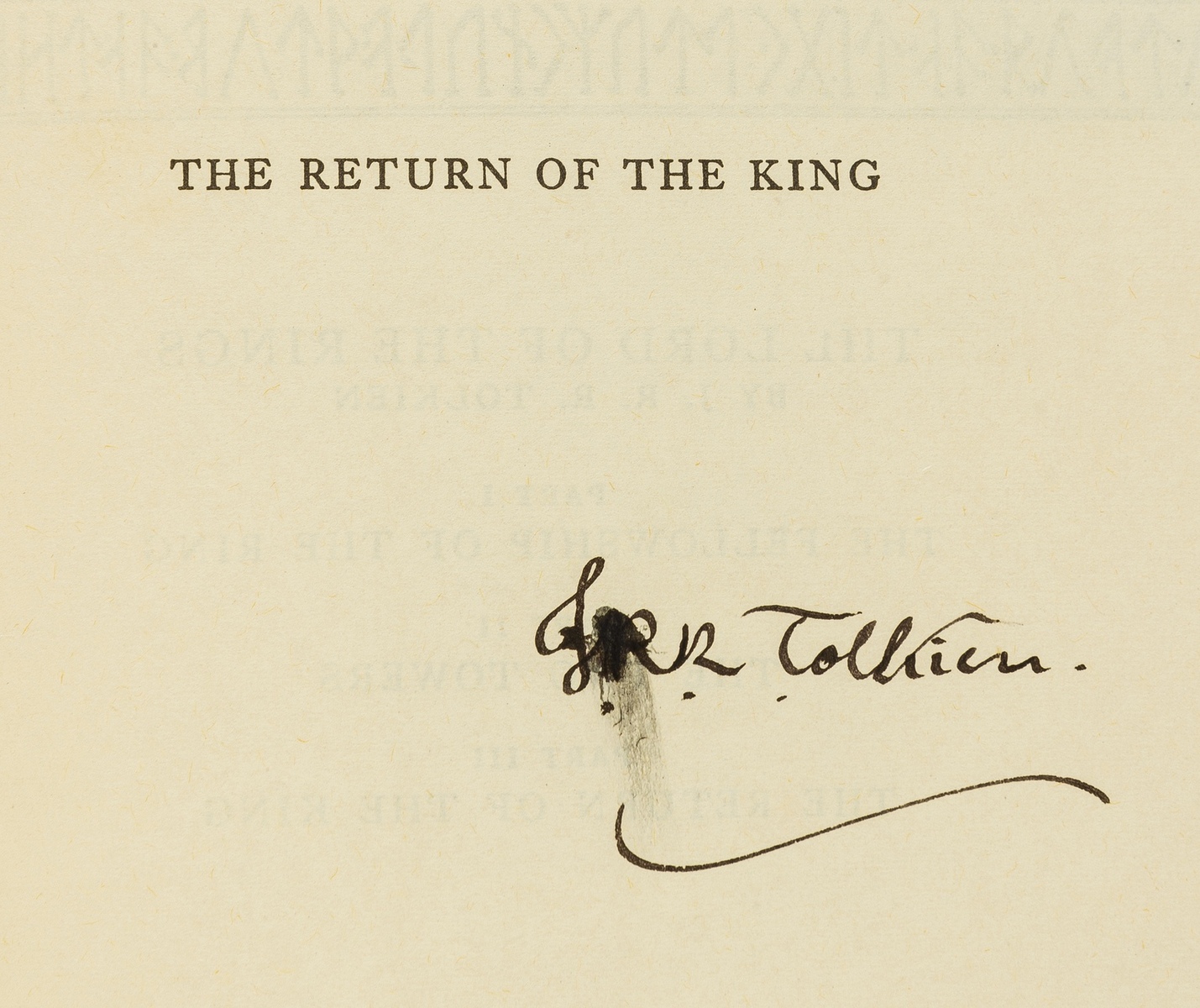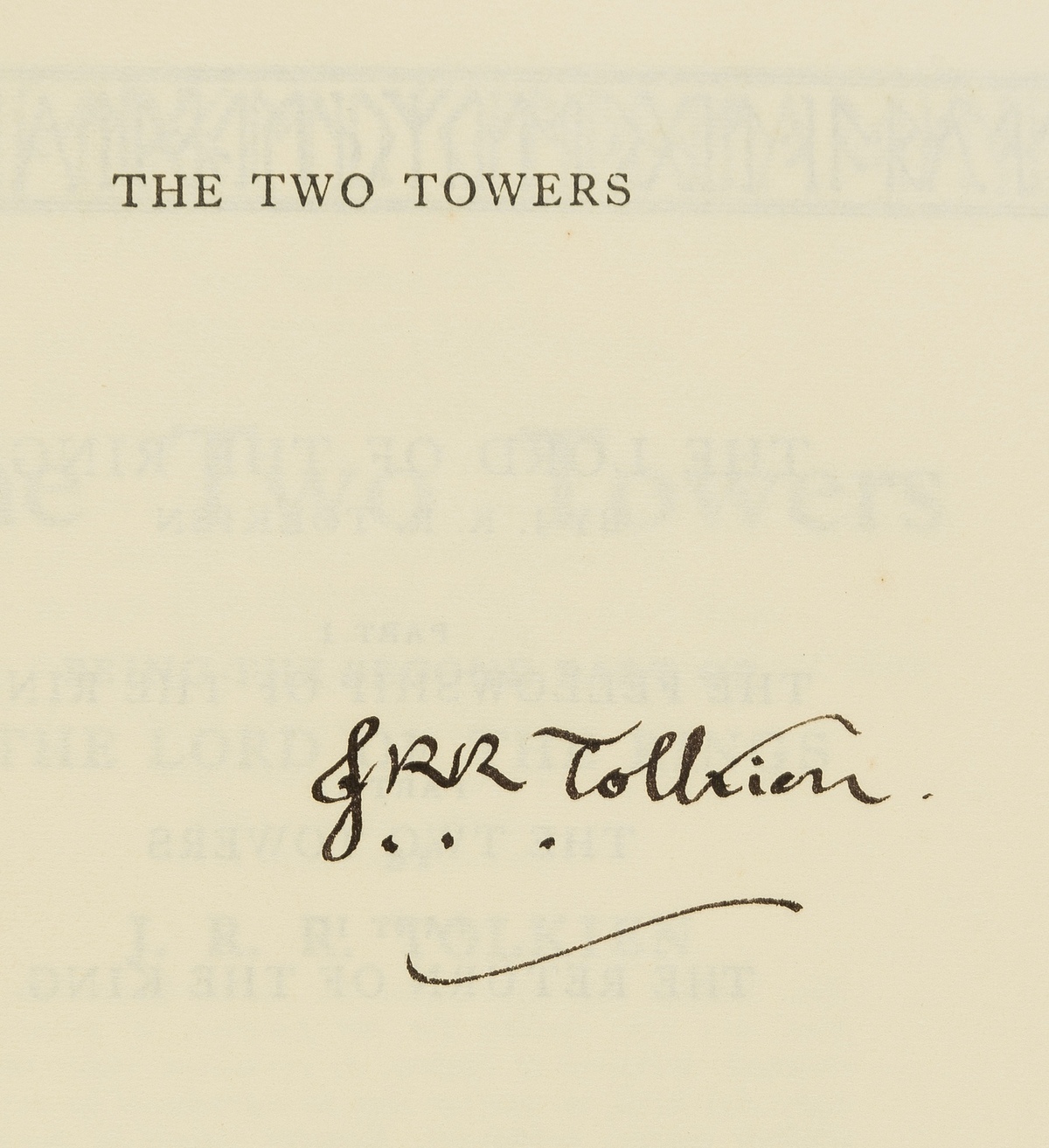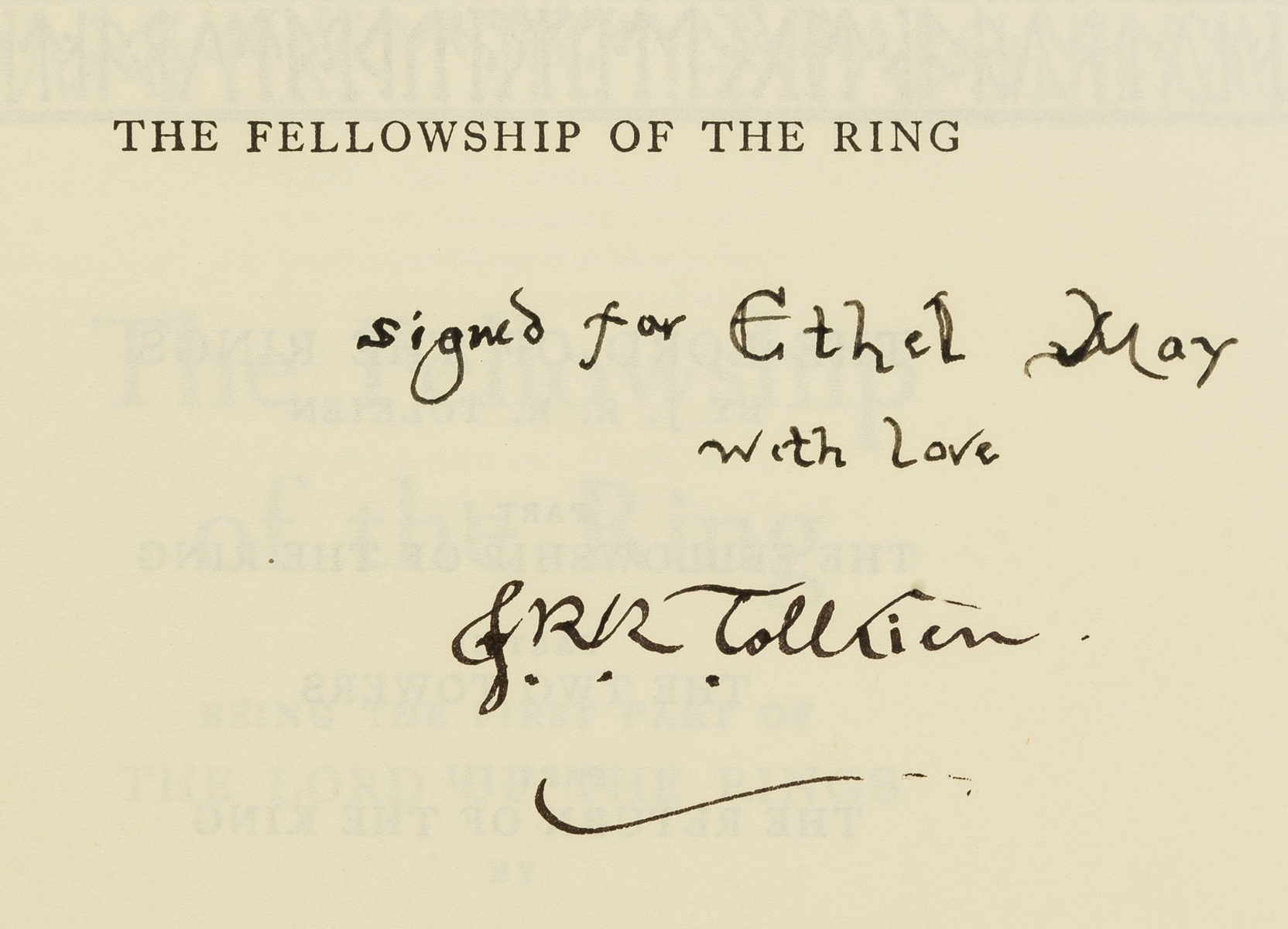 Tolkien (J.R.R.) The Lord of the Rings, 3 vol., second edition, second impression, vol. 1 with signed presentation inscription from the author "signed for Ethel May with love J. R. R. Tolkien" on half-title, vol. 2 & 3 signed by the author on half-titles, signature on vol. 3 smudged, folding maps, ink ownership inscriptions of E. M. Burchfield to endpapers, that in vol. 1 dated "St. Peters. XII 1967", original cloth, some slight shelf-lean, minor bumping to spine tips and corners, else fine, dust-jackets, very light toning to spines, vol. 1 spine chipped at foot, some light creasing to spine ends and corners, light rubbing to extremities, an excellent set overall, 8vo, 1967.

⁂ With an excellent association, inscribed to the wife of Robert Burchfield, lexicographer and scholar who was mentored by Tolkien.

Burchfield (1923-2004) studied at Magdalen College, Oxford, where he was tutored by C. S. Lewis and Tolkien. Burchfield would go on to develop a Tolkien-like fascination with linguistics and would become the editor of the Supplement to the Oxford English Dictionary (a project that would span some 30 years). The two men remained friends and correspondents for much of their lives with Burchfield later crediting Tolkien as "the puckish fisherman who drew me into his glittering philological net".
Estimate £6,000-£8,000
Sold for
£12,000
https://www.the-saleroom.com/en-gb/auc ... utm_content=lot-view-link