By
Trotter


16 Aug, 2022
2022/8/16 11:23:44 (GMT) Greenwich Mean Time, London, Dublin, Lisbon, Casablanca, Monrovia
---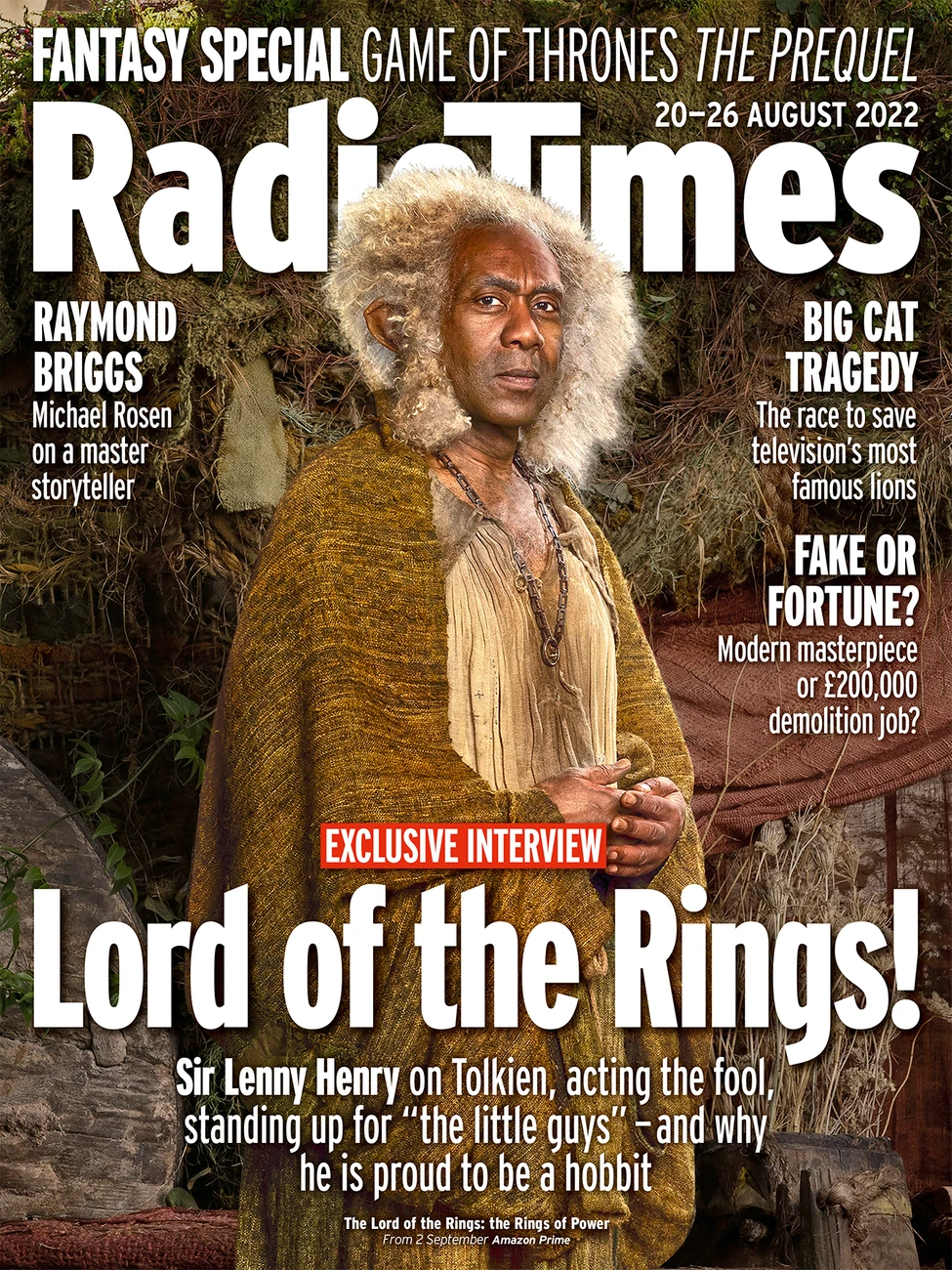 In this week's Radio Times magazine, catch Sir Lenny Henry talking about JRR Tolkien, acting the fool, standing up for the "little guys" – and why he is proud to be a hobbit.

For those who have read Tolkien's epic, or watched the Peter Jackson film trilogy, The Lord of the Rings stands as one of the great original works of creative fantasy. Now it is set to be a television series too, as Amazon launches The Rings of Power on 2nd September.

Due to run for five seasons, it sets out to tell the story of the forging of the titular rings, based on Tolkien's legendarium of poems and sketched-out plot outlines.

You don't have to be a fan of Tolkien, or even the fantasy genre, to enjoy this series. Because among the hobbit-like creatures who are such an essential part of any Tolkien adaptation (in this case called Harfoots), there is a stand-out star familiar to anyone with a passing knowledge of British TV in the past 40 years, called Sadoc. Better known to us as Lenny Henry.

Radio Times has an exclusive interview with Sir Lenny, who was knighted in 2015 for his services to drama and charity. The comedian has broken free of comedy later in life, and has managed this transition with aplomb. "I've given 40 years to acting the fool," he tells Radio Times, observing that drama tends to be taken more seriously.
https://www.radiotimes.com/tv/fantasy/ ... -issue-cover-lenny-henry/