By
Urulókë


23 Aug, 2022
2022/8/23 3:09:53 (GMT) Greenwich Mean Time, London, Dublin, Lisbon, Casablanca, Monrovia
---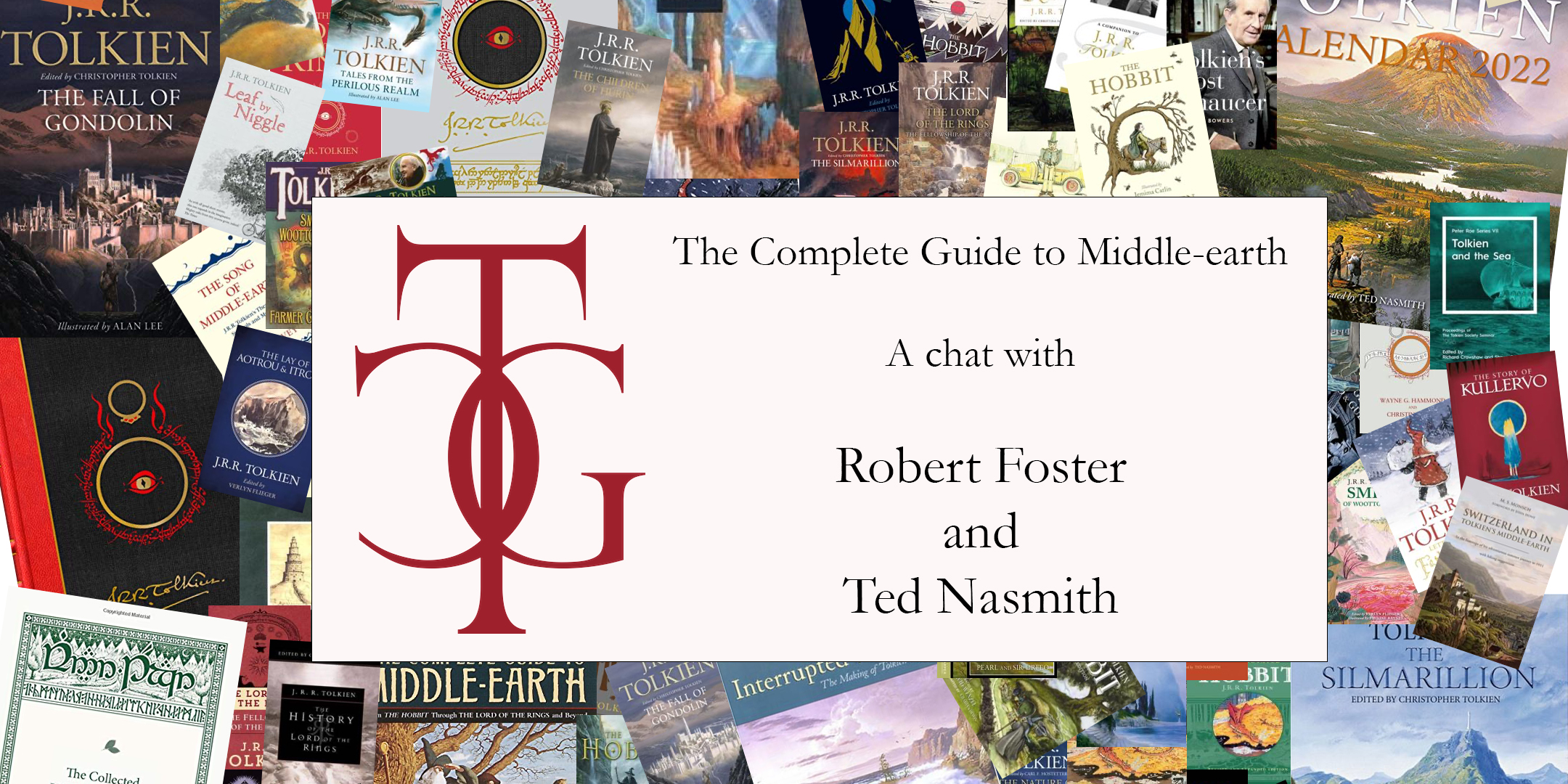 Hi all, on September 1st HarperCollins is publishing a new edition of Robert Foster's
The Complete Guide to Middle-earth
- the first new edition since 2003 - with all new and update art from acclaimed artist, Ted Nasmith.
We at TCG will be having both Robert and Ted on a live video chat that you are invited to watch us record, and even possibly join the livestream and ask questions if you like!
The final video will eventually be edited and uploaded to YouTube, but the livestream will be recorded on Riverside.FM, a higher quality platform. So if you want to listen in live, chat with other audience members, and maybe join the livestream ask a question or two, please register for our studio livestream at the link below. Tickets are free.
The recording will take place on
Saturday, August 27th
at 10 AM PDT / 1 PM EDT / 6 PM BST (due to the availabilities of our hosts and guests), but you are of course welcome to join from anywhere around the world (or watch the recording later at your convenience on YouTube).
https://www.eventbrite.com/e/the-compl ... mith-tickets-406586048817