By
Trotter


2 Mar
2023/3/2 17:48:39 (GMT) Greenwich Mean Time, London, Dublin, Lisbon, Casablanca, Monrovia
---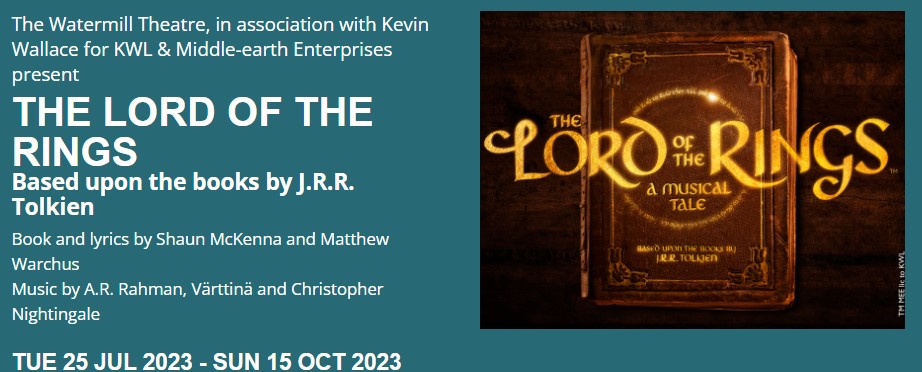 A musical stage adaptation of J.R.R. Tolkien's The Lord of the Rings, originally co-created in 2006 by Roald Dahl's Matilda the Musical director Matthew Warchus, is headed to the English countryside.

The Shire of Middle-earth, the inland area inhabited by the hobbits and Bilbo Baggins, will be re-created at the Watermill Theatre to allow a cast of 20 actor-musicians to perform the musical in the open air.

The Watermill Theatre is located in Berkshire, a county adjacent to Oxfordshire, where Tolkien wrote his chronicle of the Hobbit universe's Great War of the Ring. It will present a semi-immersive production of The Lord of the Rings that takes advantage of the venue's picturesque setting on the banks of the River Lambourn.
https://deadline.com/2023/03/lord-of-t ... tthew-warchus-1235276555/
https://www.watermill.org.uk/the-lord-of-the-rings