By
Trotter


20 Mar
(edited)
2023/3/20 9:23:30 (GMT) Greenwich Mean Time, London, Dublin, Lisbon, Casablanca, Monrovia
---
I noticed some posts on Reddit in
https://www.reddit.com/r/tolkienbooks/
about the Facsimile
Hobbit
and decided to get another copy, which is currently the 6th (stated) impression, though it should really be the 7th impression.
If you do not have a copy at all, then I recommend the Gift set edition, for the extras that come with this copy, including Tolkien's Essay on Dragons.
I am showing four editions of
The Hobbit
in this article
(a)
The Hobbit
1937, 1st edition, 1st impression, printed by Unwin Printers, Woking
(b)
The Facsimile Hobbit
2016, 1st impression (first state), printed by Rotolitto Lombarda
(c)
The Facsimile Hobbit
Gift set 2017, 1st impression (second state), printed by RR Donnelley APS, China
(d)
The Facsimile Hobbit
2016, 6th impression, printed by RR Donnelley APS, China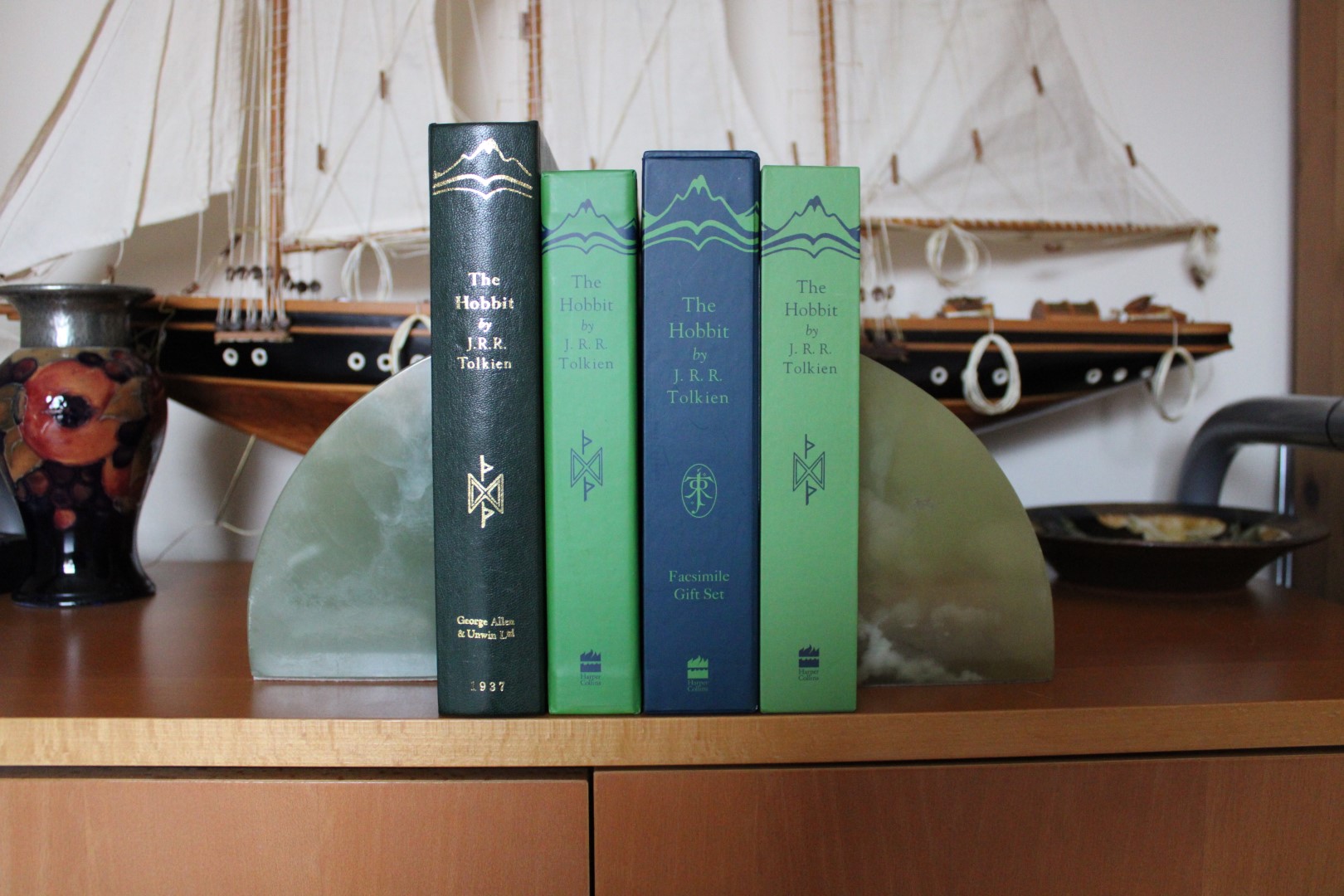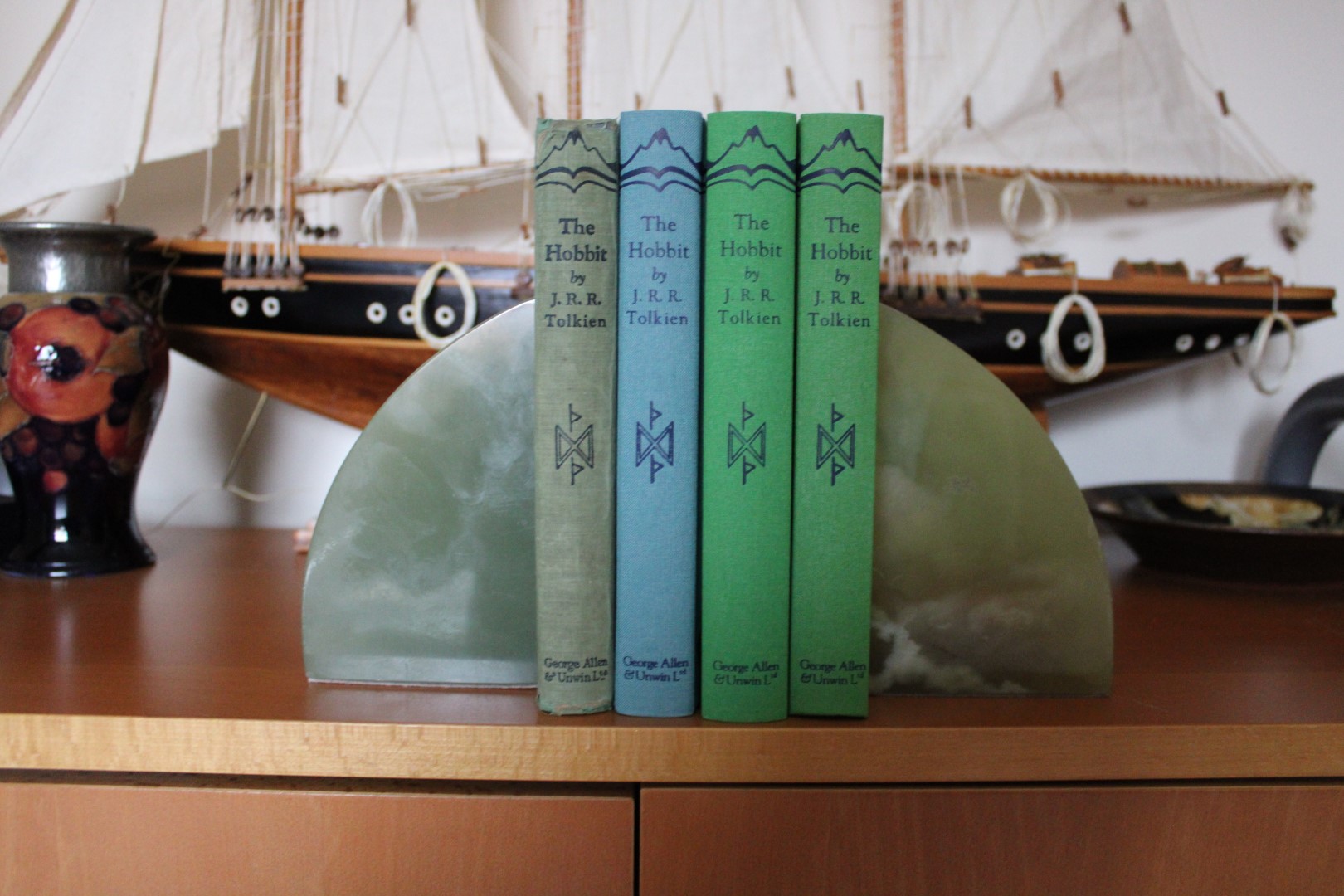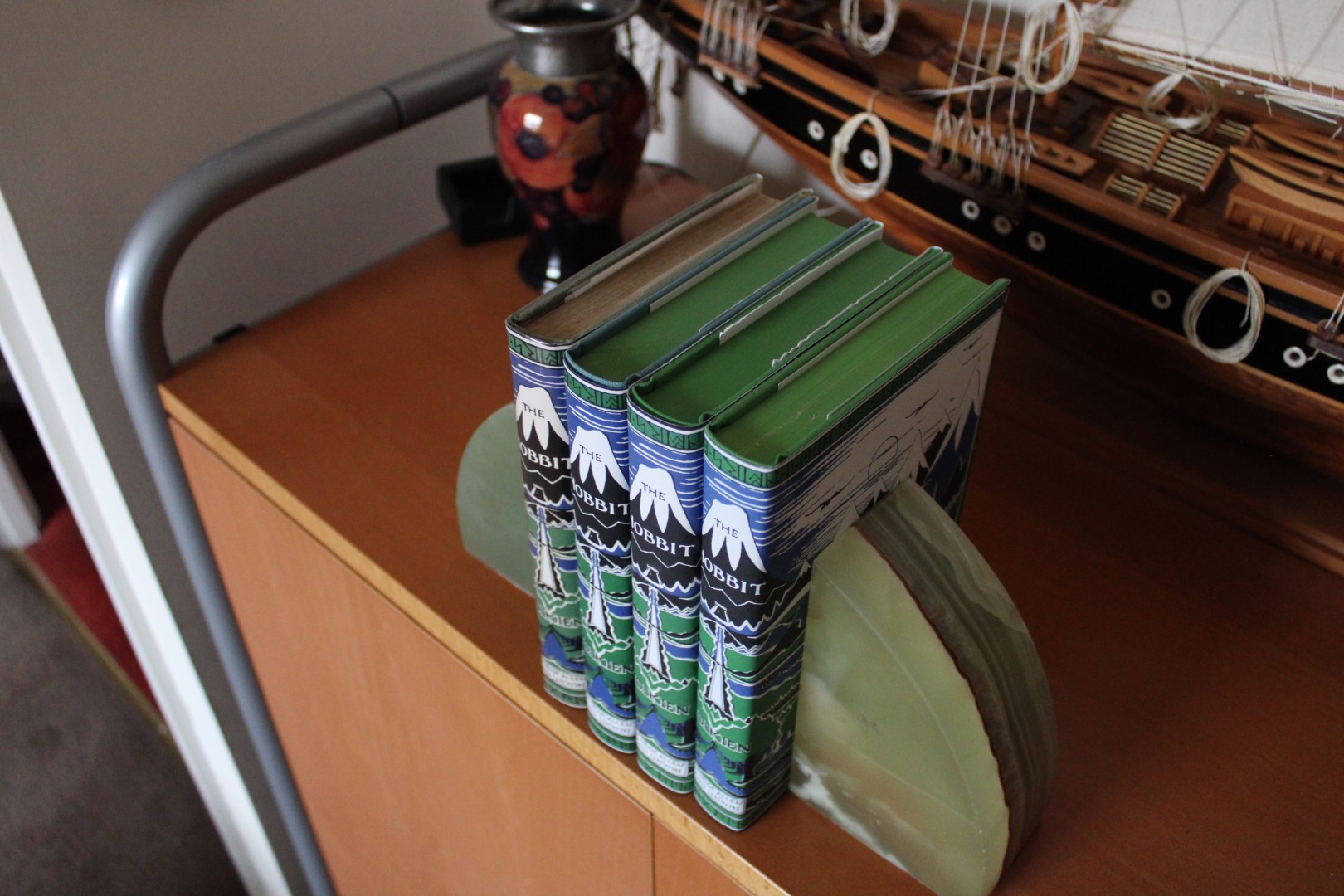 (a)-(d)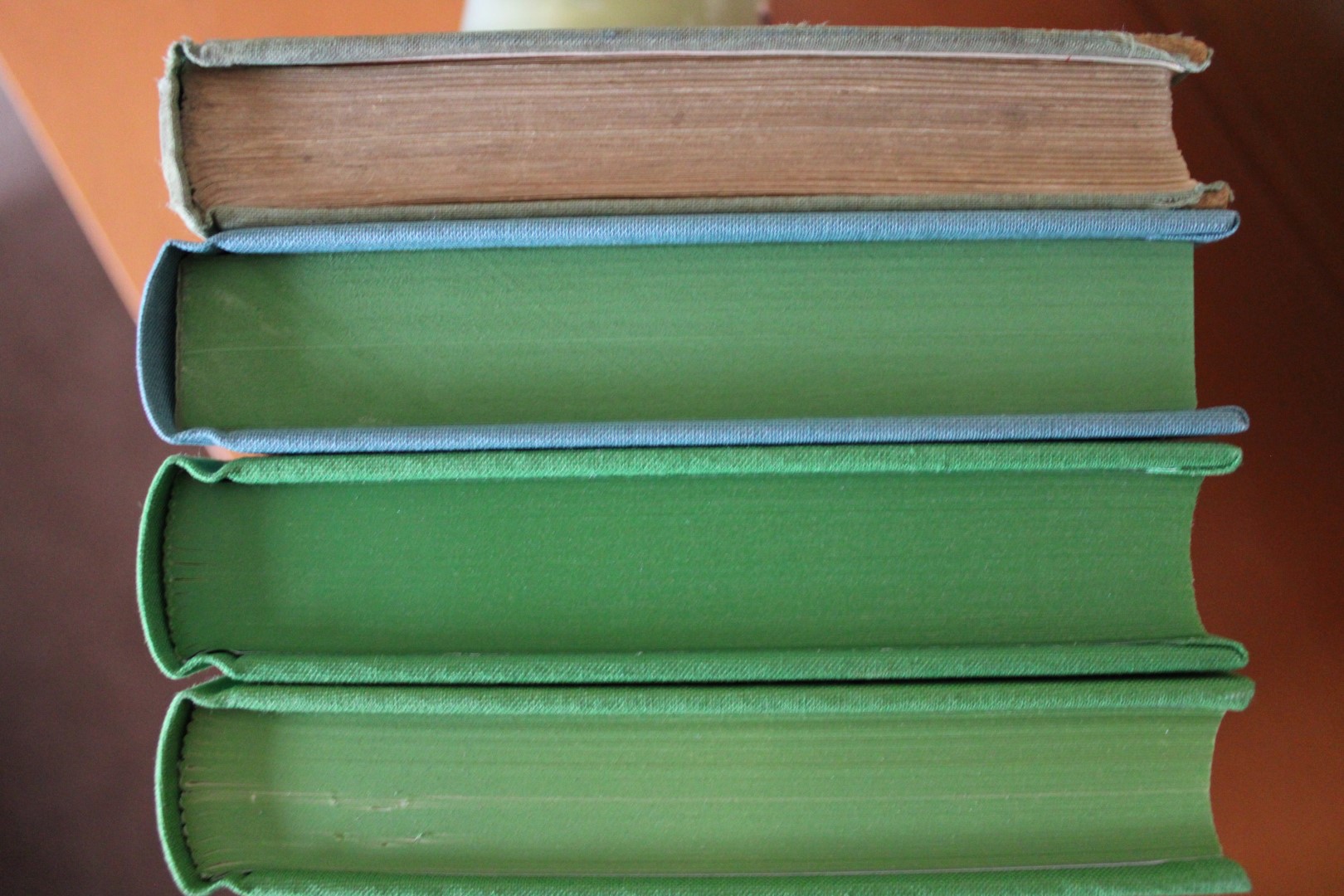 (a) at the top, (d) at the bottom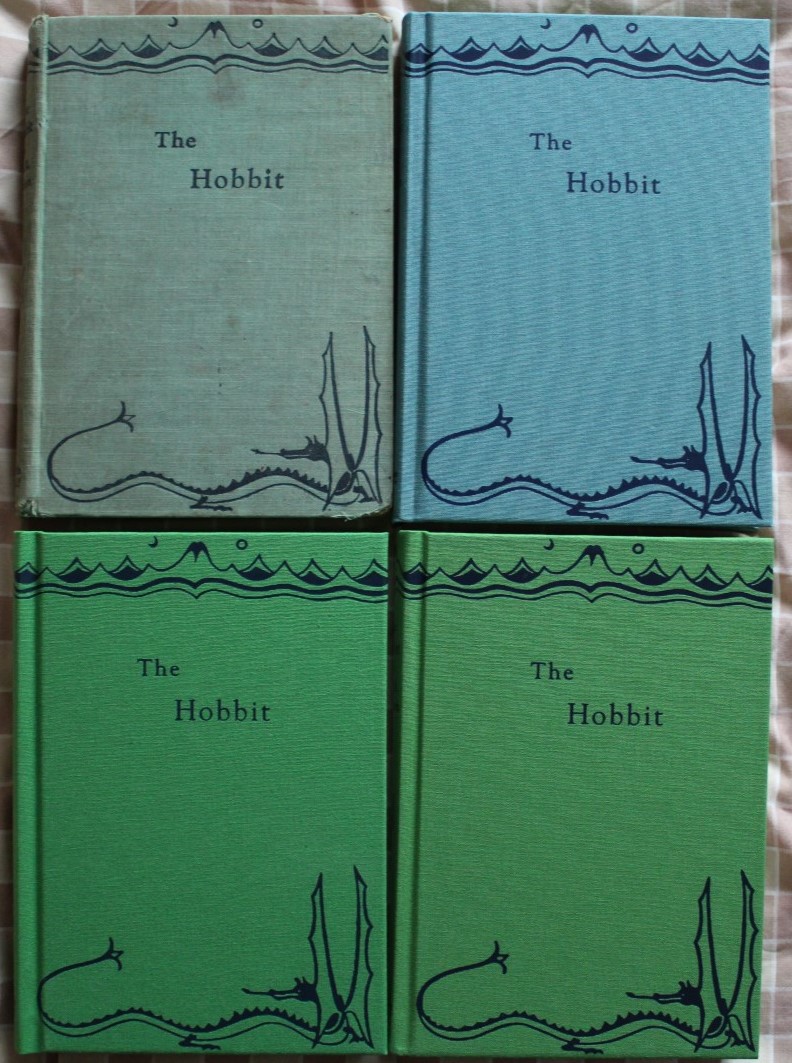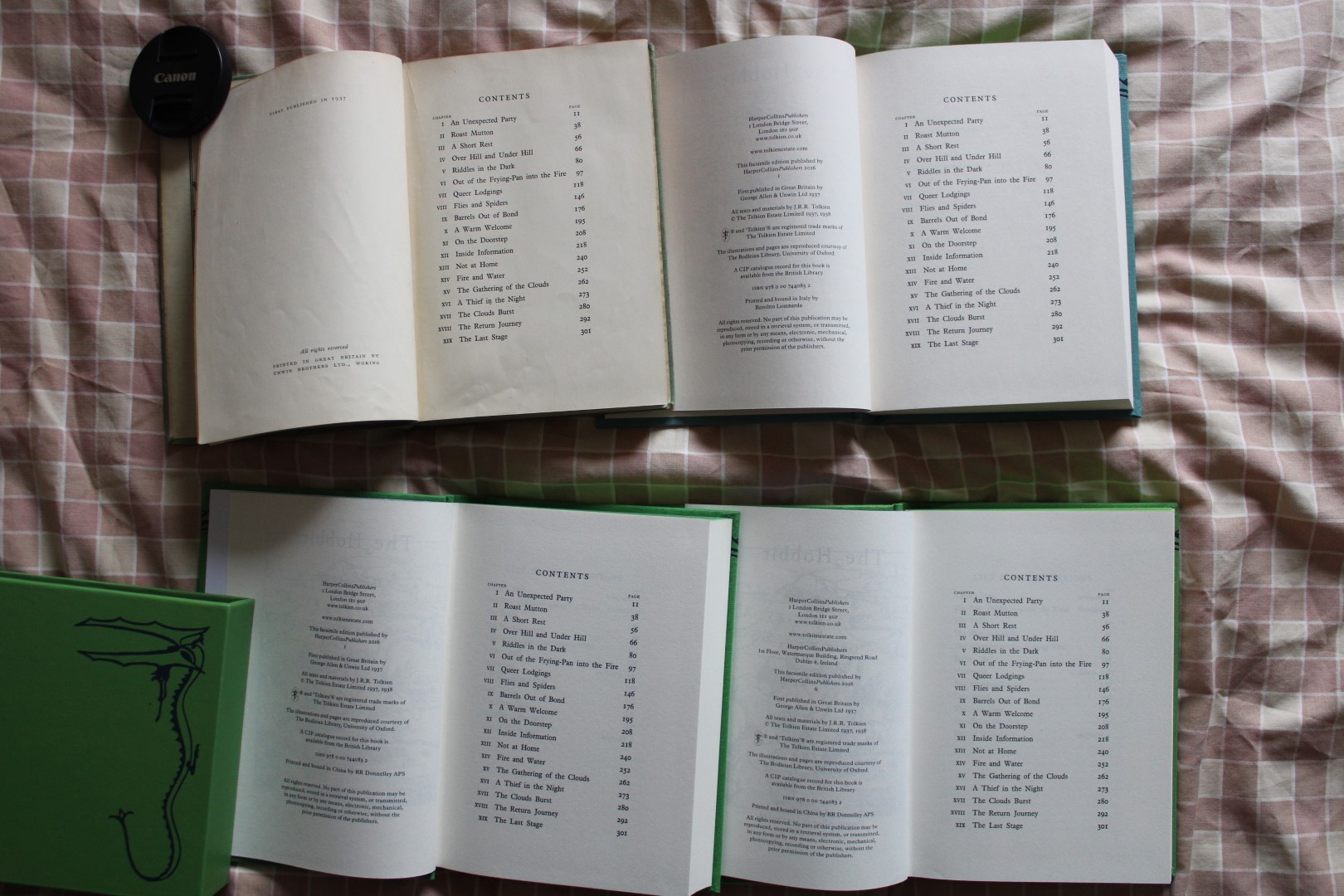 (a) (b)
(c) (d)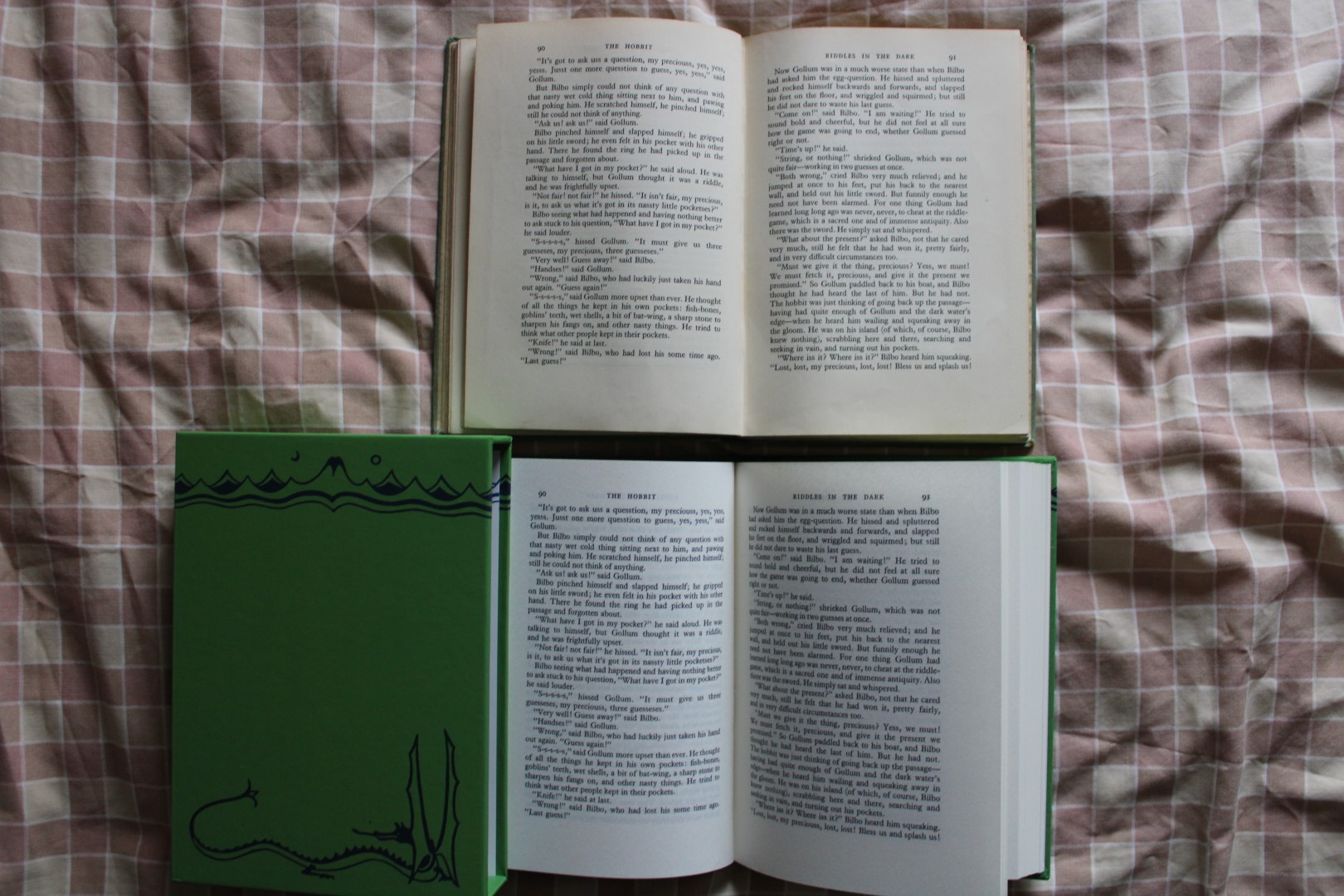 (a)
(d)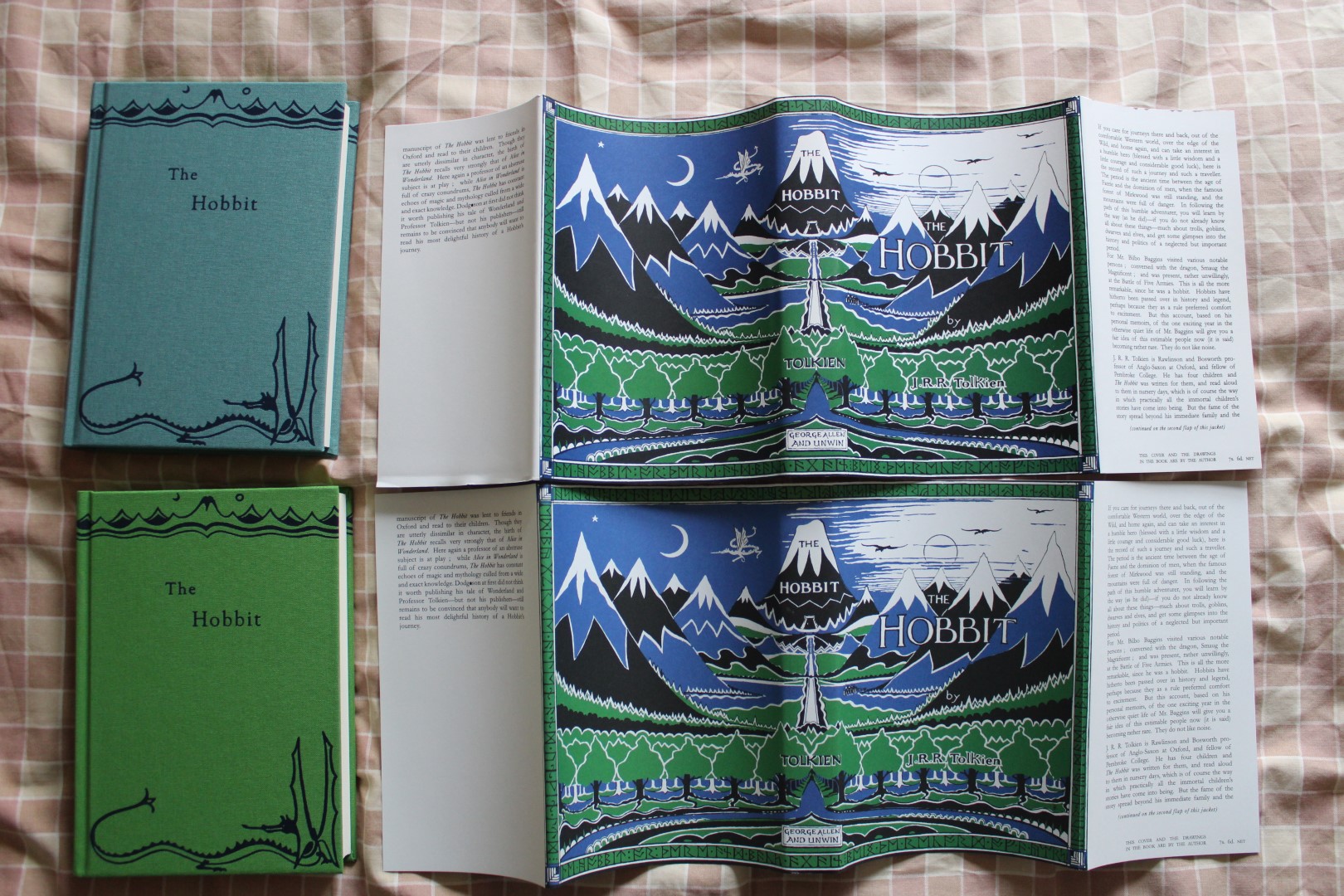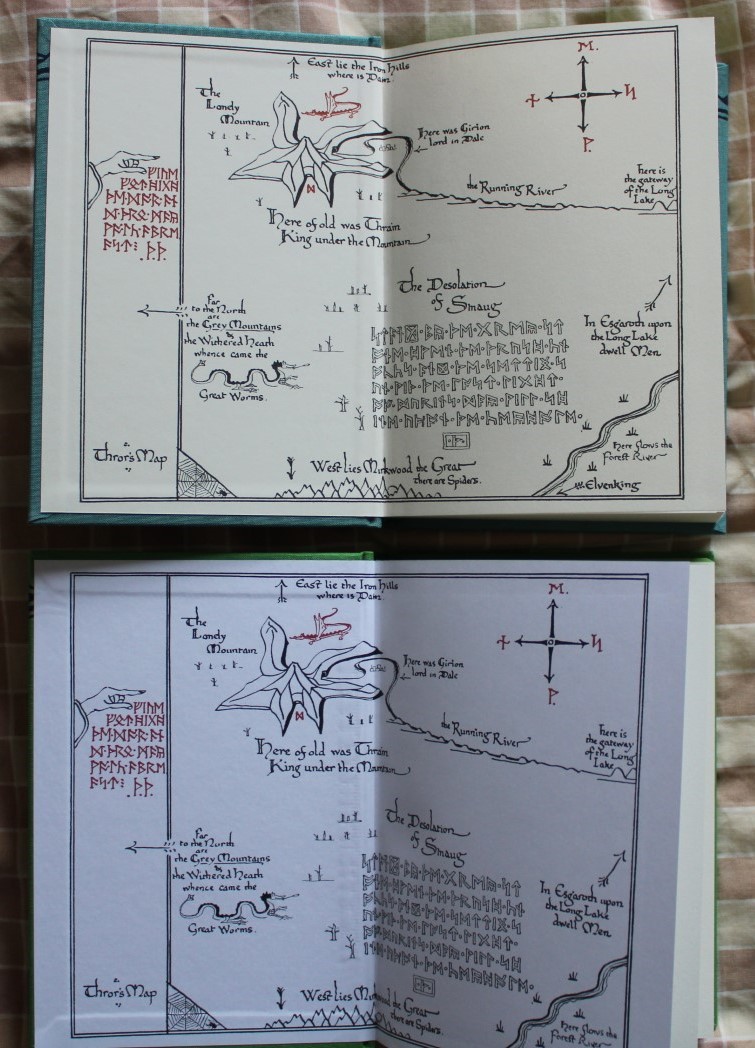 (b)
(d)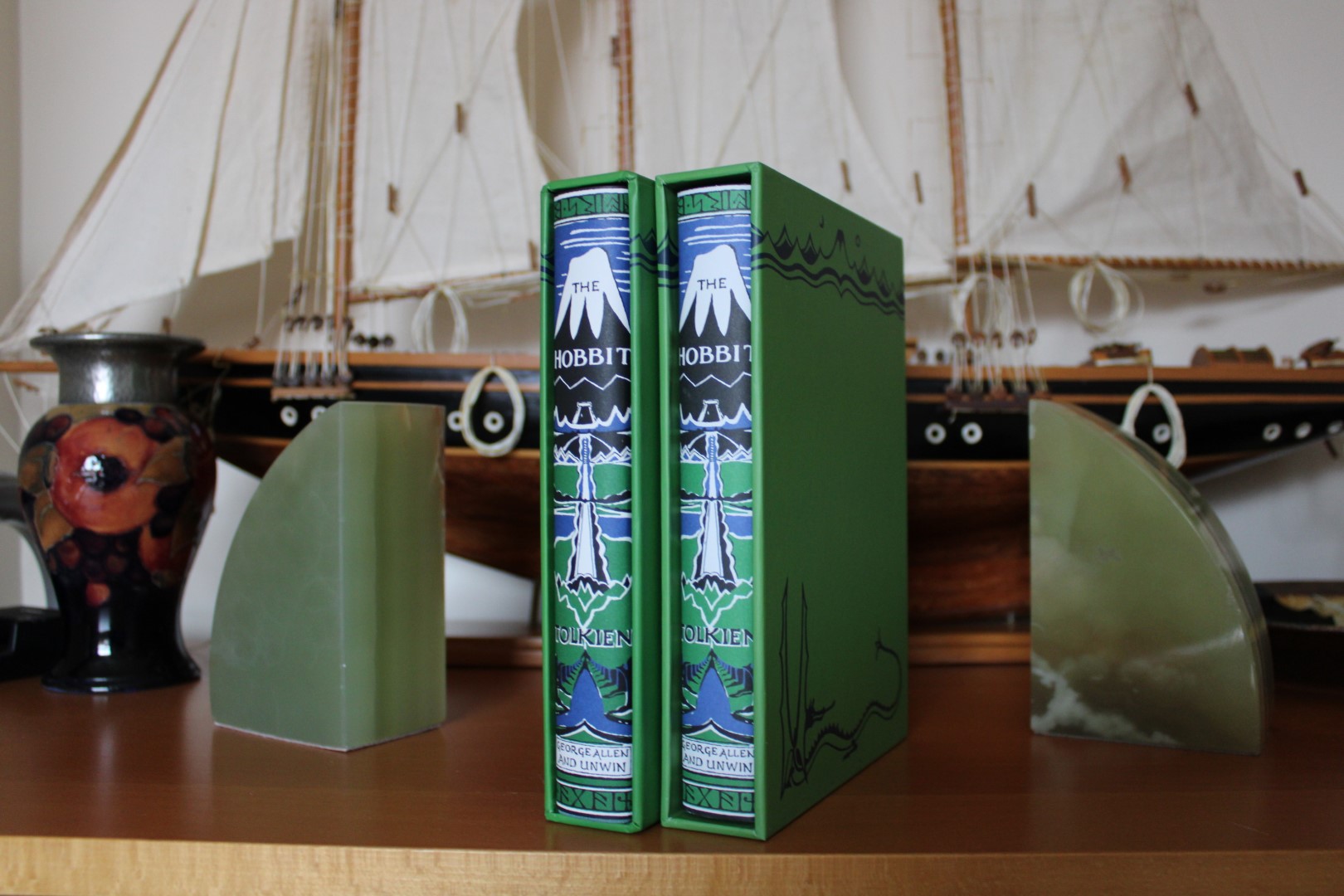 (b)(d)
The 6th Impression
Is it worth getting a new impression, if you already have the facsimile
Hobbit
?
I think it is, the book fits very well into the slipcase and is very easy to take out and look at, the slip cased first impression is not. The book is also sewn, which is a nice improvement.
The binding, staining and paper, used in the facsimile will never be an exact match for the 1937 original, but I think these are very good, and I like the use of whiter paper for the end-maps in this impression.
I also prefer the green used for the binding, but I know that some people prefer the colour used for the 2016 release, I think you may have me to blame for it being changed if you preferred the original shade.
The blue on the dust-jacket is a bit lighter on this impression.
The only change that I would really like to see would be the dust-jacket flaps being reproduced photographically from the 1937 1st impression dust-jacket, but this is a minor point and does not spoil the experience of the book for me.