9 May
(edited)
2023/5/9 17:10:28 (GMT) Greenwich Mean Time, London, Dublin, Lisbon, Casablanca, Monrovia
---
So, like
Urulókë
I haven't shared in a few months either, and like a lot of you I have been busy.
Here are some (but not all) of the new additions to the collection under The Hill.
Large Print Lord of the Rings
Published by ISIS in 1990. 1,250 copies printed.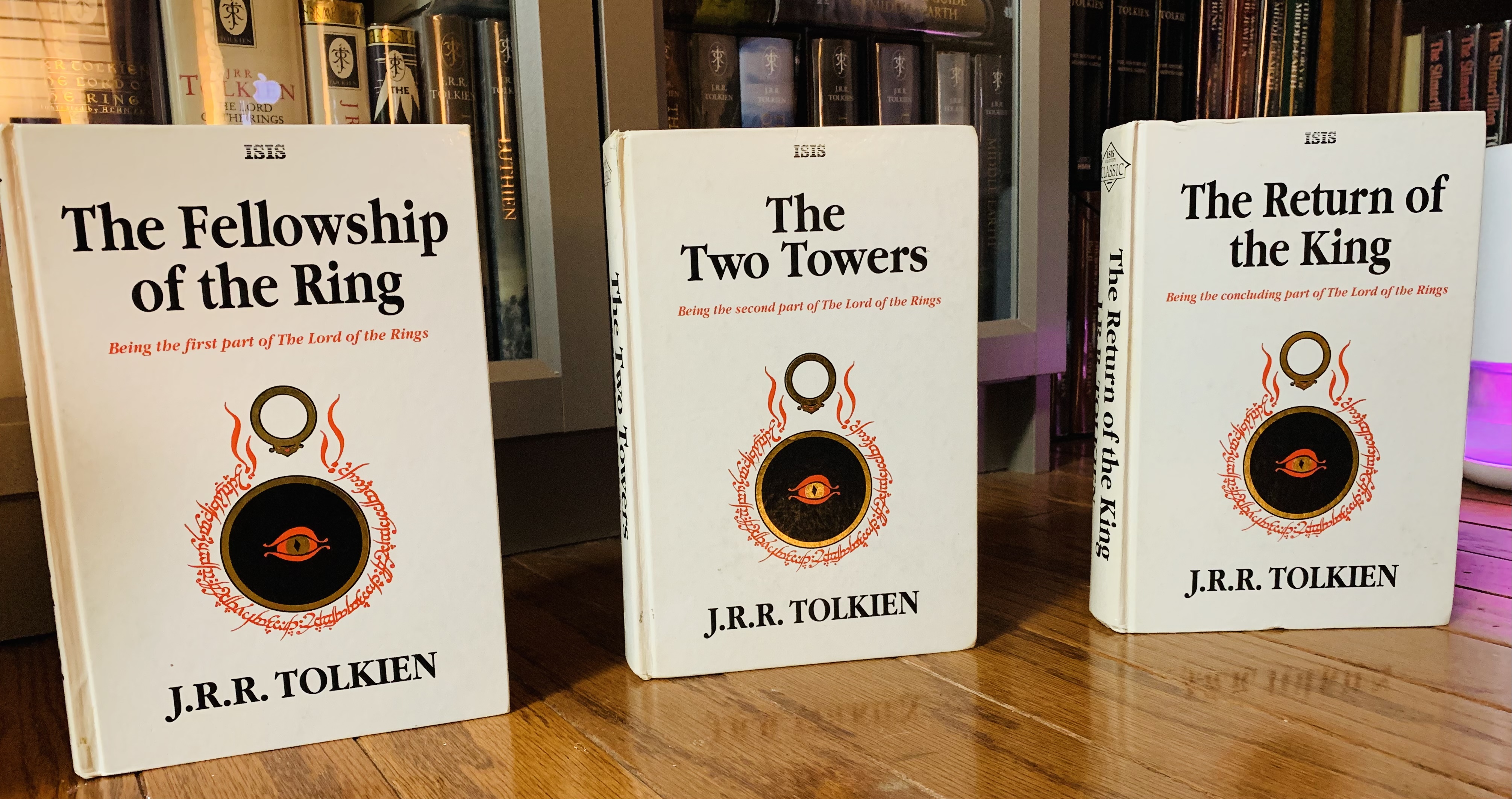 Thanks to remy for the assist
---
The Hobbit
Published by GA&U in 1984. 1st Print, variant 2 (has the George Allen & Unwin imprint and publishing details as printed and is in an A&U binding)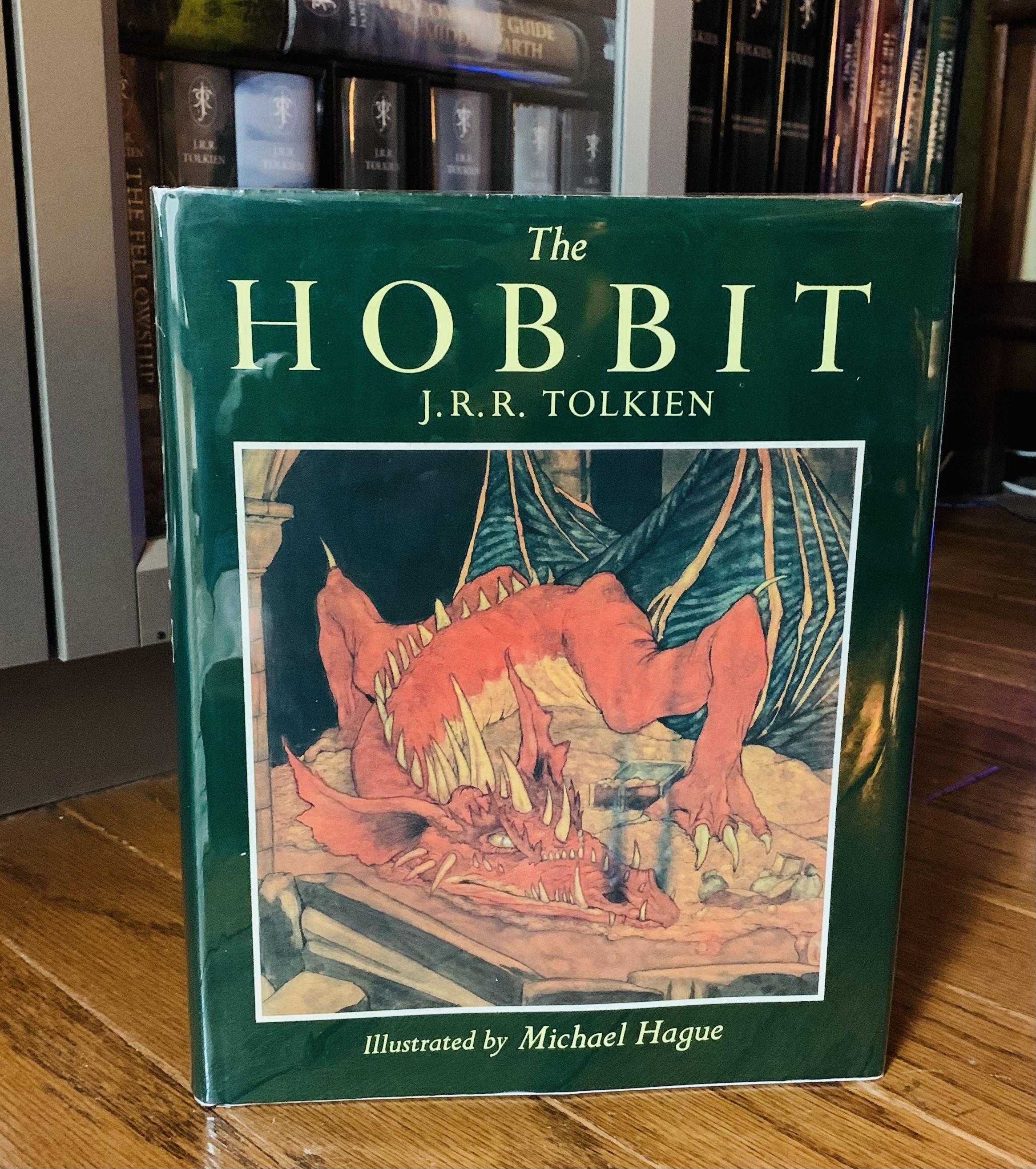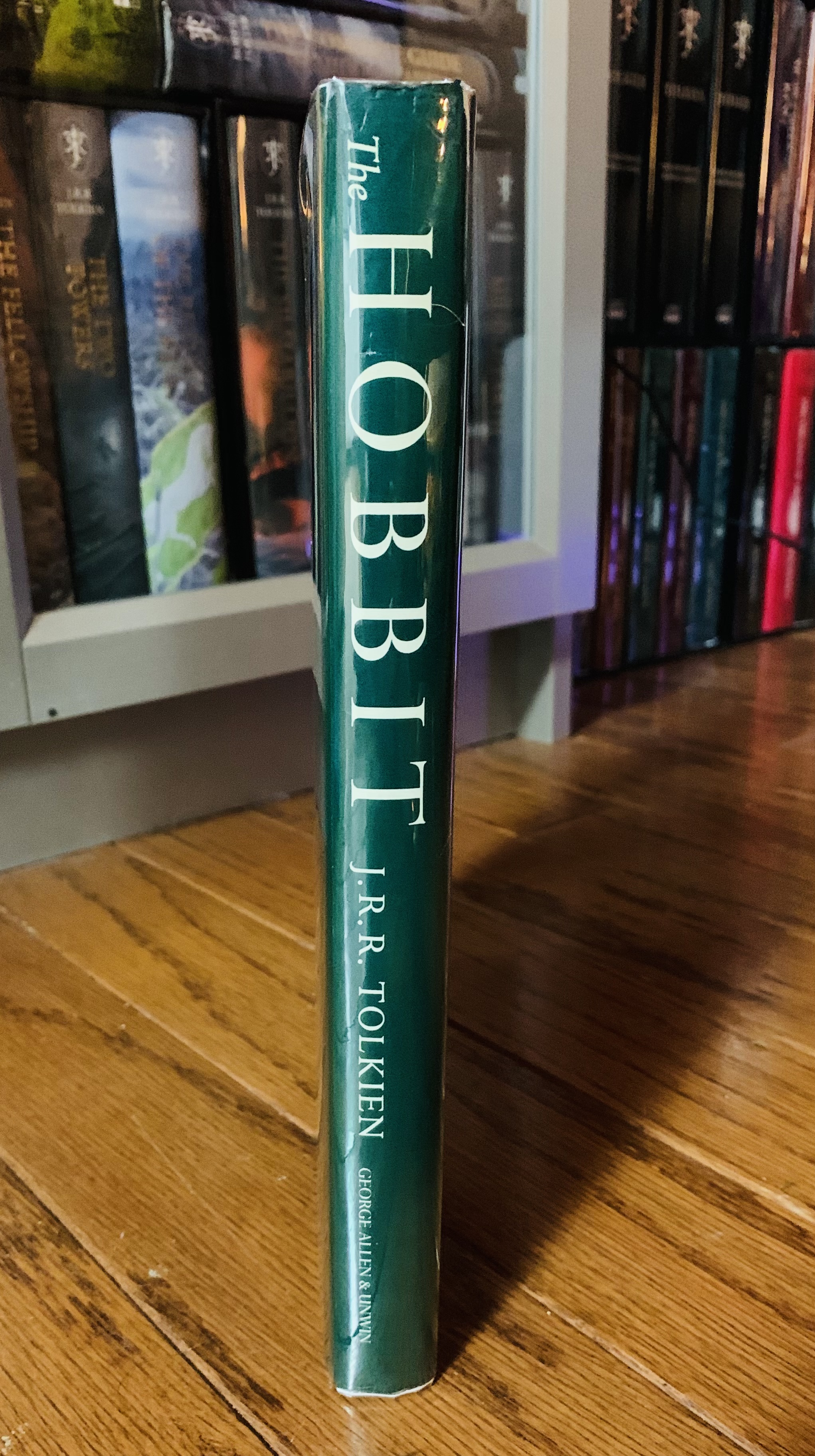 ---
Middle English "Losenger"
Published by University Of Liege. This Reprints Tolkien's essay/lecture Middle English "Losenger" from Essais de Philologie Moderne (pictured with it here).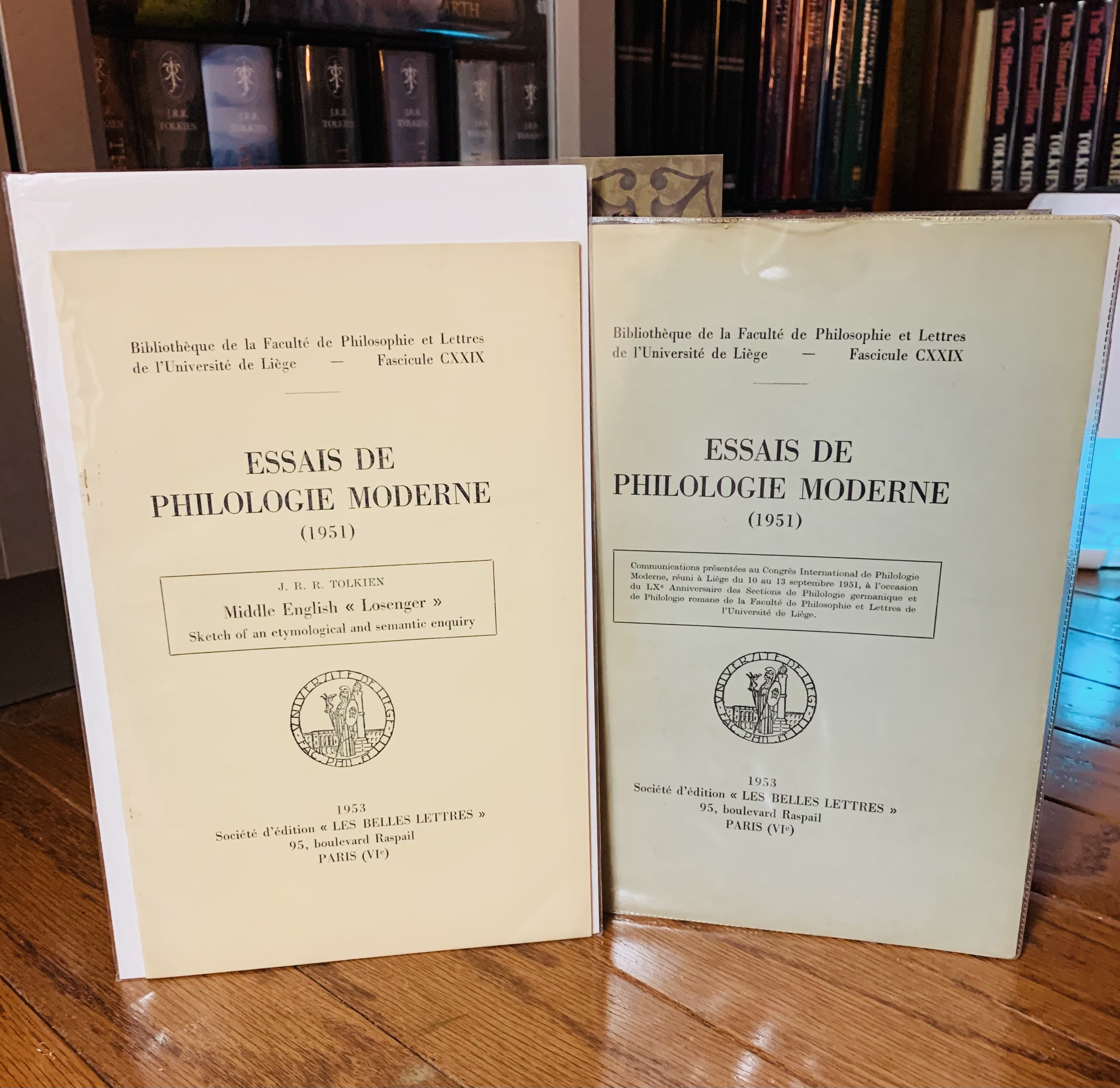 ---
Father Christmas Letters & Poems by JRR Tolkien
Published by HarperCollins in 1993 and 1994 respectively. These are miniature hardbacks in small slipcases.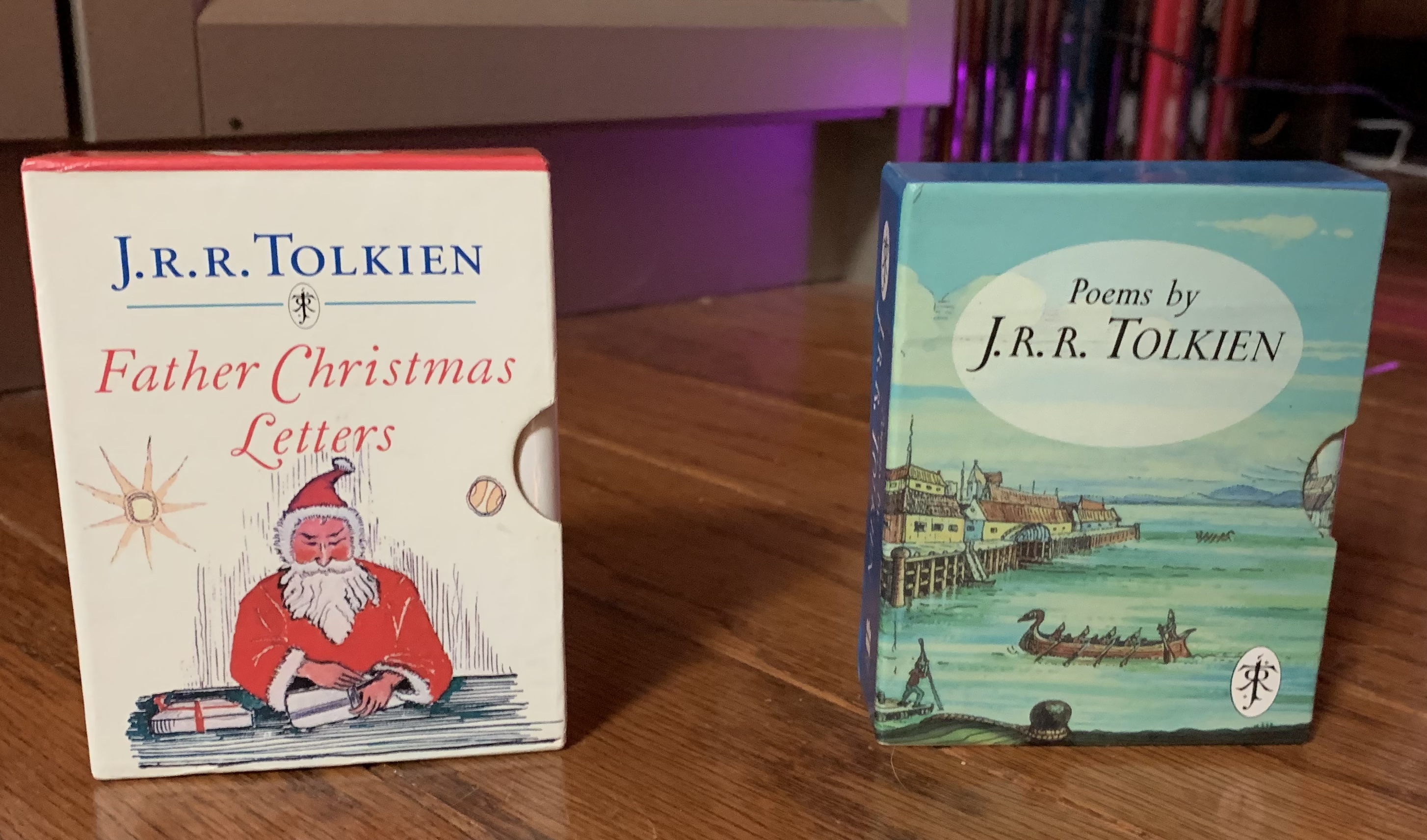 ---
Beowulf: The Monsters and the Critics & Digressions in Beowulf
Published by the Oxford University Press for the British Academy and for the Society for the study of Medieval Languages and Literature respectively. From left to right, 1950 (Digressions),1960,1969, and 1977. I also have a 1958...somewhere.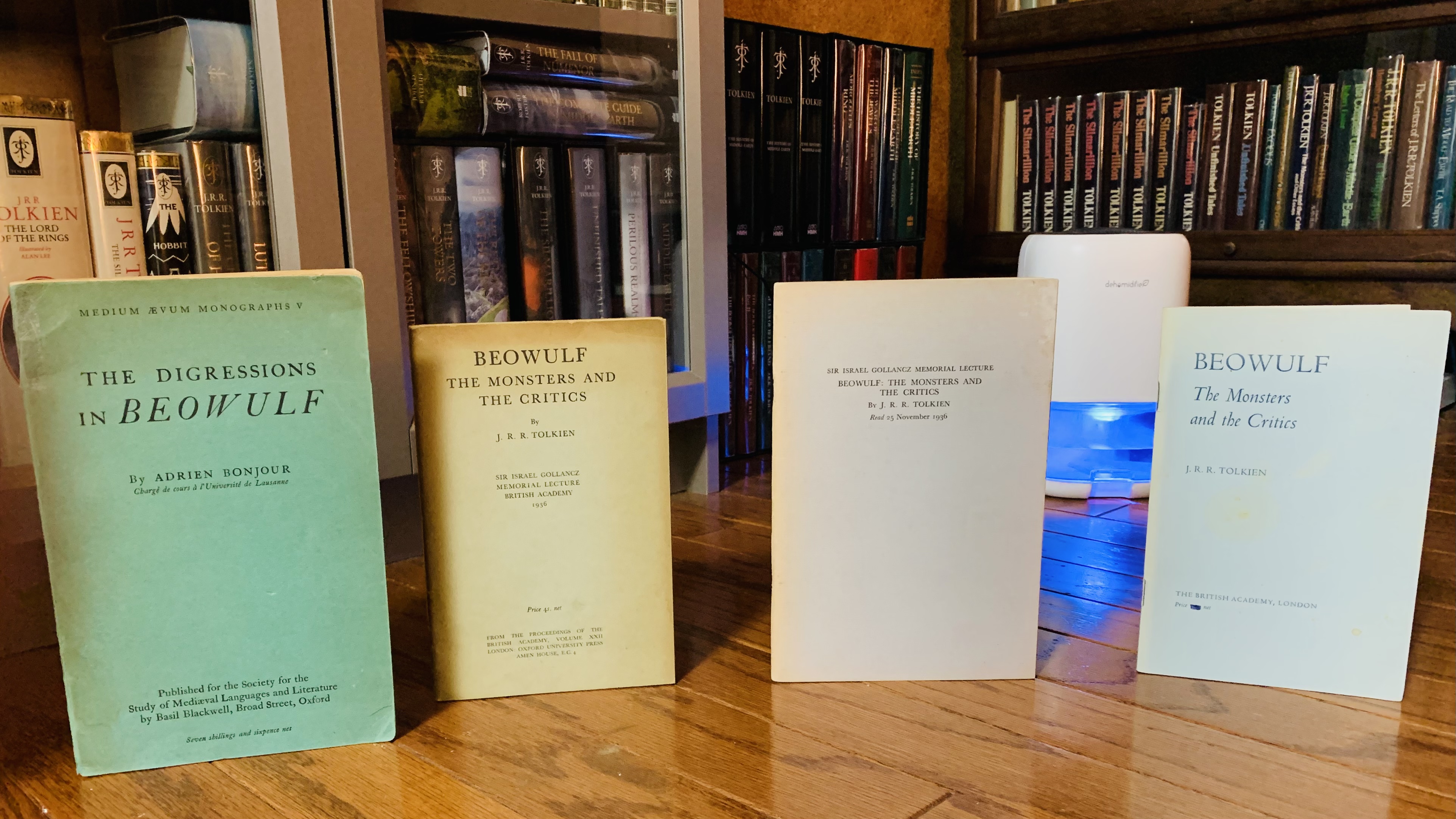 ---
The Battle of Maldon & The Homecoming of Beorhtnoth
Published by Methuen 1937 and HarperCollins 2023. Edited by E.V. Gordon(1937) and Peter Grybauskas(2023). The Stand alone Maldon is a 1957 print.
---
Hervarar Saga ok Heidreks
Published by University College London for the Viking Society for Northern Research 1956. This is a 1976 print.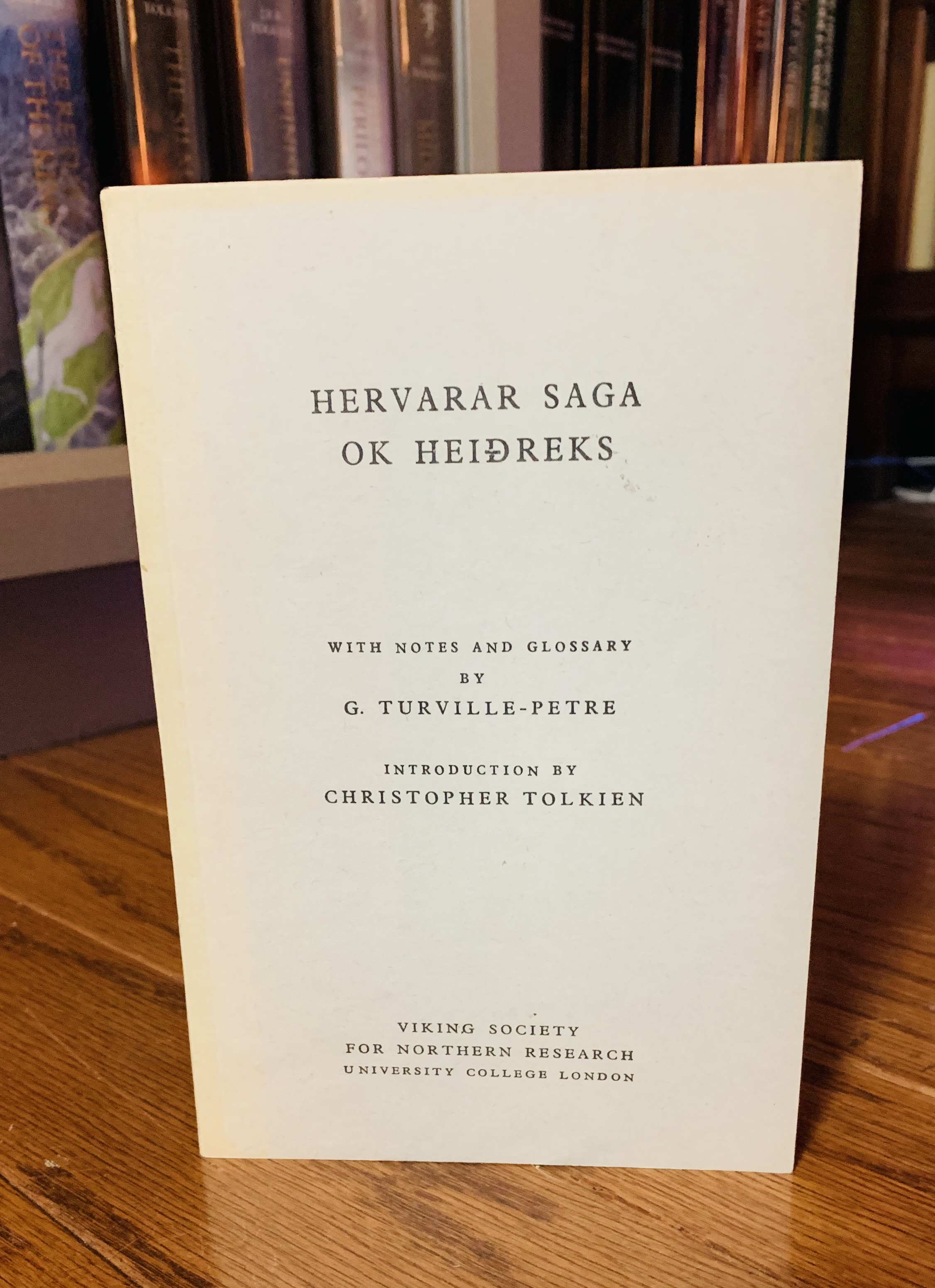 ---
The Lord of the Rings & Reader's Companion
Boxset published by HarperCollins in 2005. 1st state w/ the 1st Reader's Companion edition by Hammond and Scull.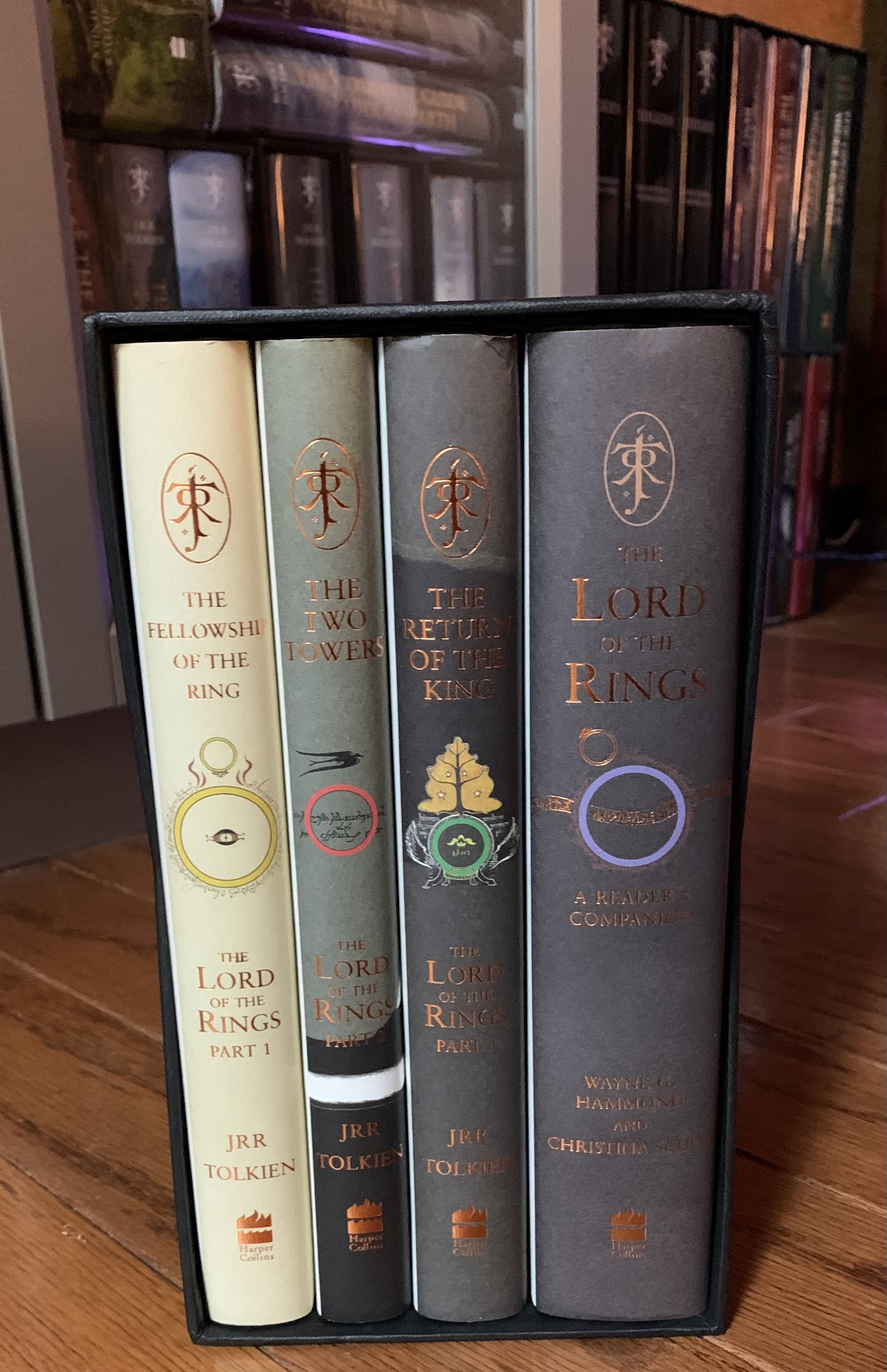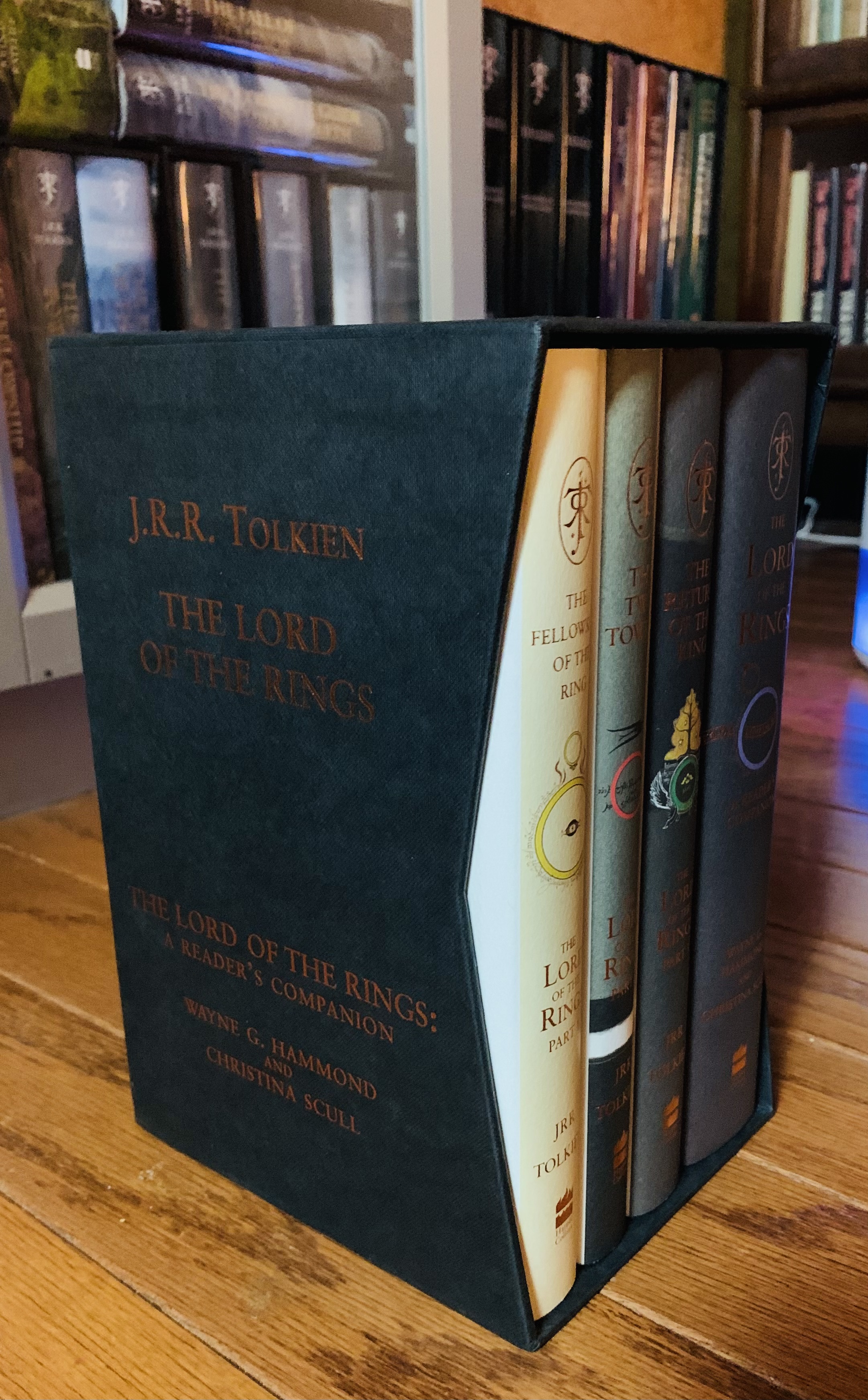 ---
The Silmarillion
German language deluxe edition published 2022.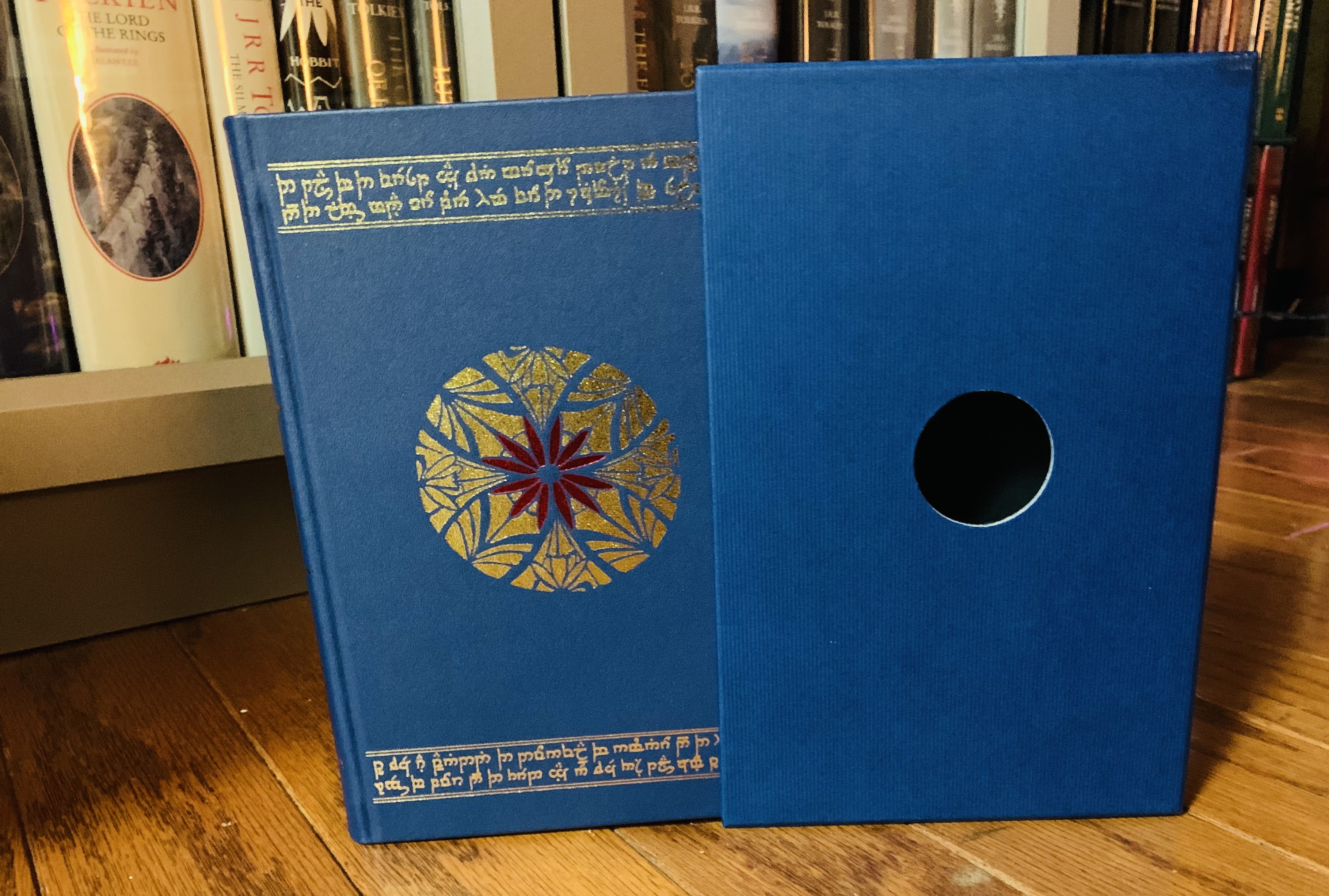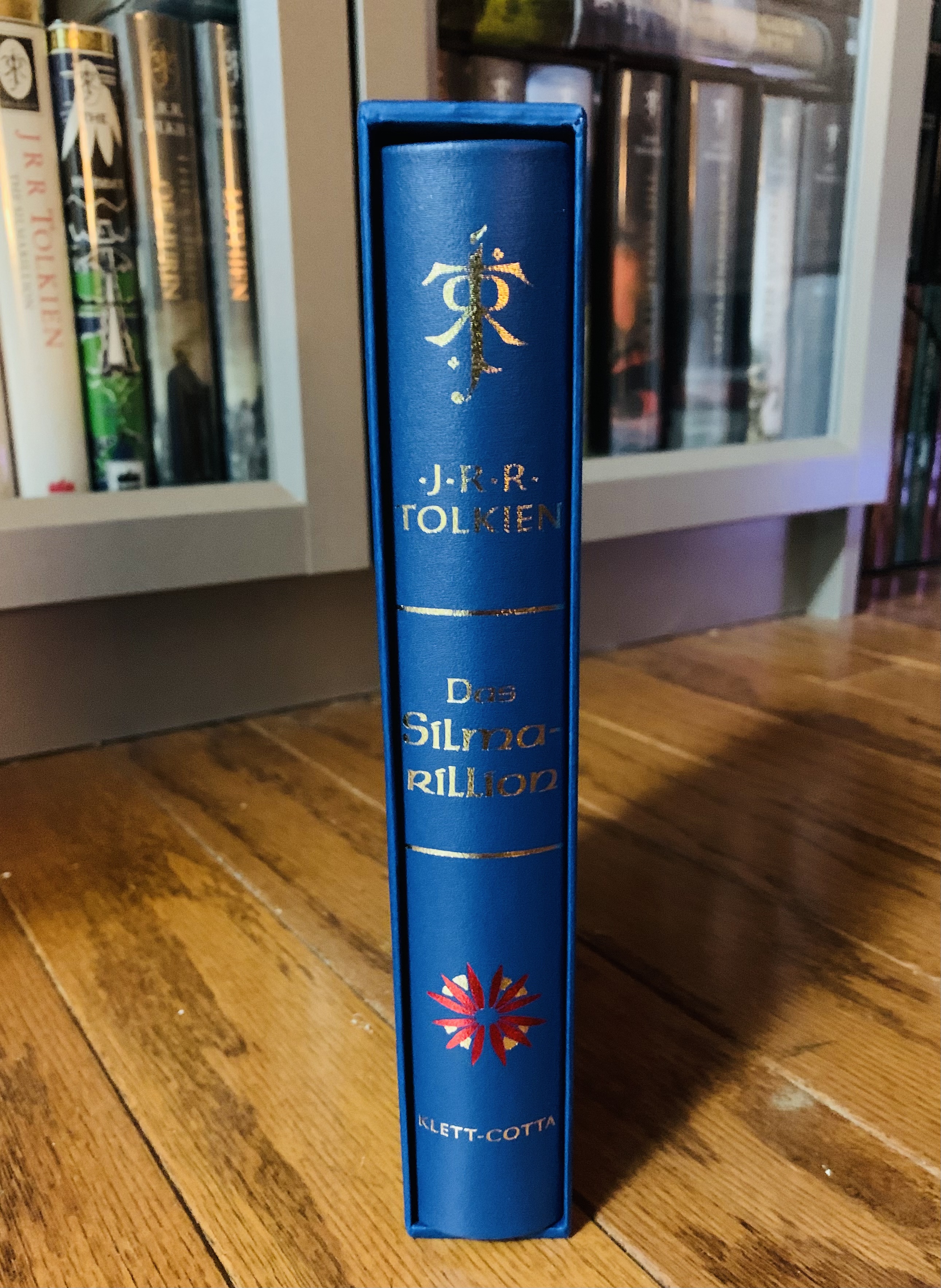 ---
The Hobbit, Lord of the Rings, Silmarillion
Taiwan Editions, published by Bookcase Shop in 1972, and 1977 respectivly.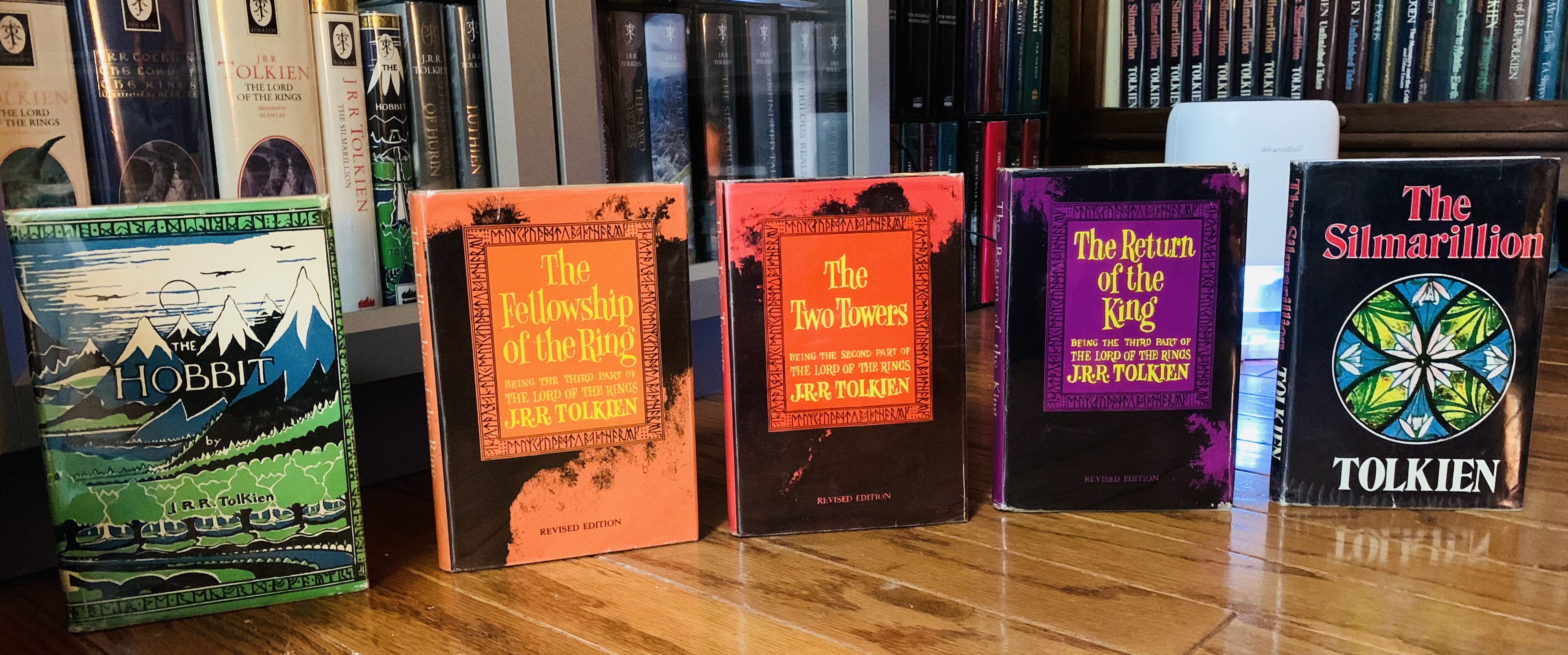 ---
Letters of JRR Tolkien & Tolkien at Exeter College
Published by Unwin Hyman 1990, and John Garth 2023. Letters is a first state without the Monogram and Tolkien at Exeter College is signed by John.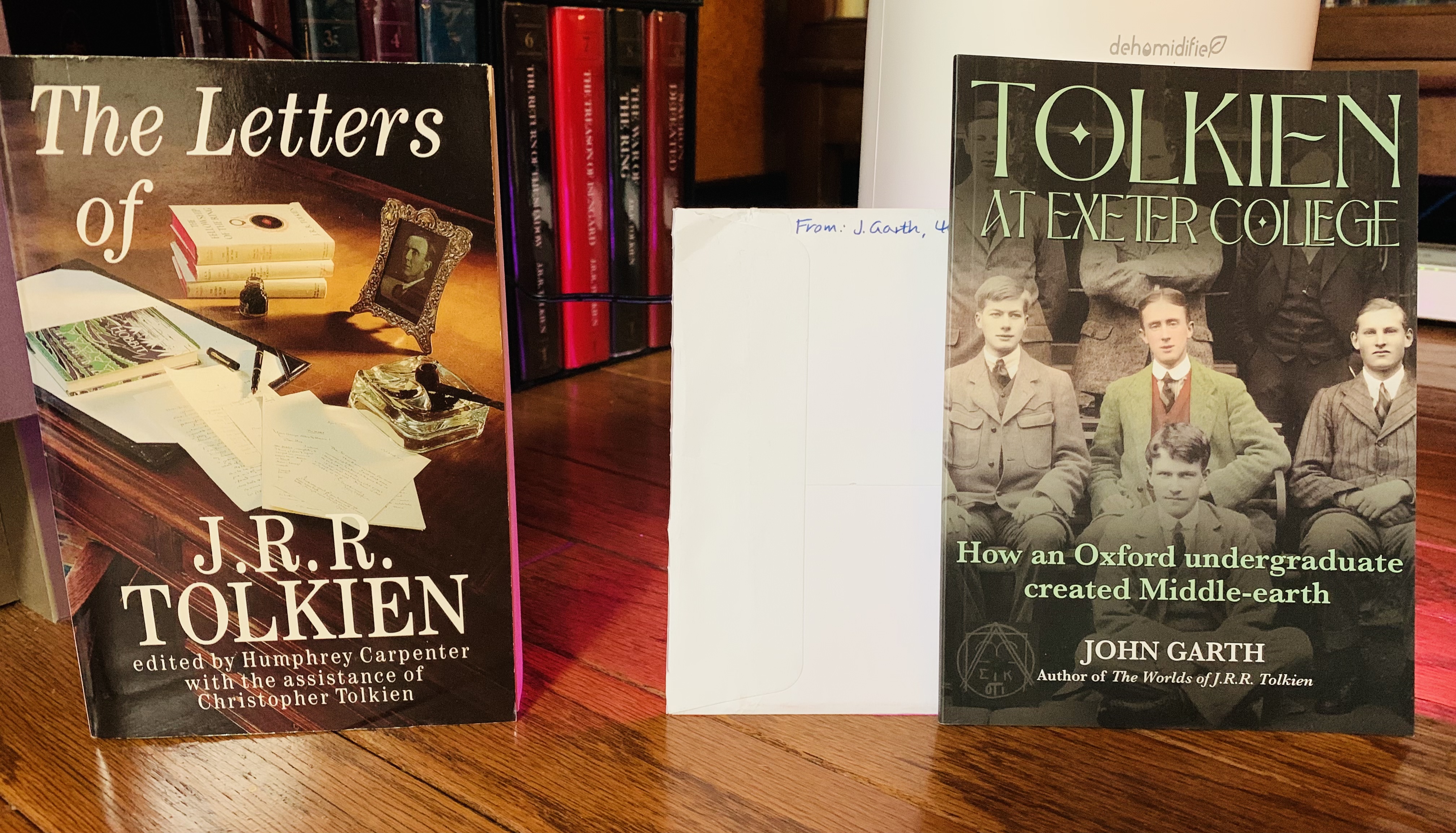 ---