What should I spend my £100 on- just for fun
1 ... 5 6 (7) 8
---
This week I received the 1st/4th of RotK, so I didn't order the 'original' edition of Seinte Iuliene after all. Perhaps I will buy it too, but I'm still doubting. I found it for approx. £55 with original cover - not rebound like the one I mentioned and showed earlier in this thread - but it's a lot of money to me...
A photo of RotK is coming, but it's not that special to you guys, I think. (For me it is, as it is my first LotR 1st edition so I'm quite proud of it.)
_________________
'Love not too well the work of thy hands and the devices of thy heart; and remember that the true hope of the Noldor lieth in the West, and cometh from the Sea'
By
Red


---
I would be proud as well. I recently found later printings of first editions of the ROTK and TTT online, and am anxiously awaiting their arrival (they will be the only first editions in my collection).
---
Here's a photo of the book (although not really necessary as I already have posted a photo by the previous owner)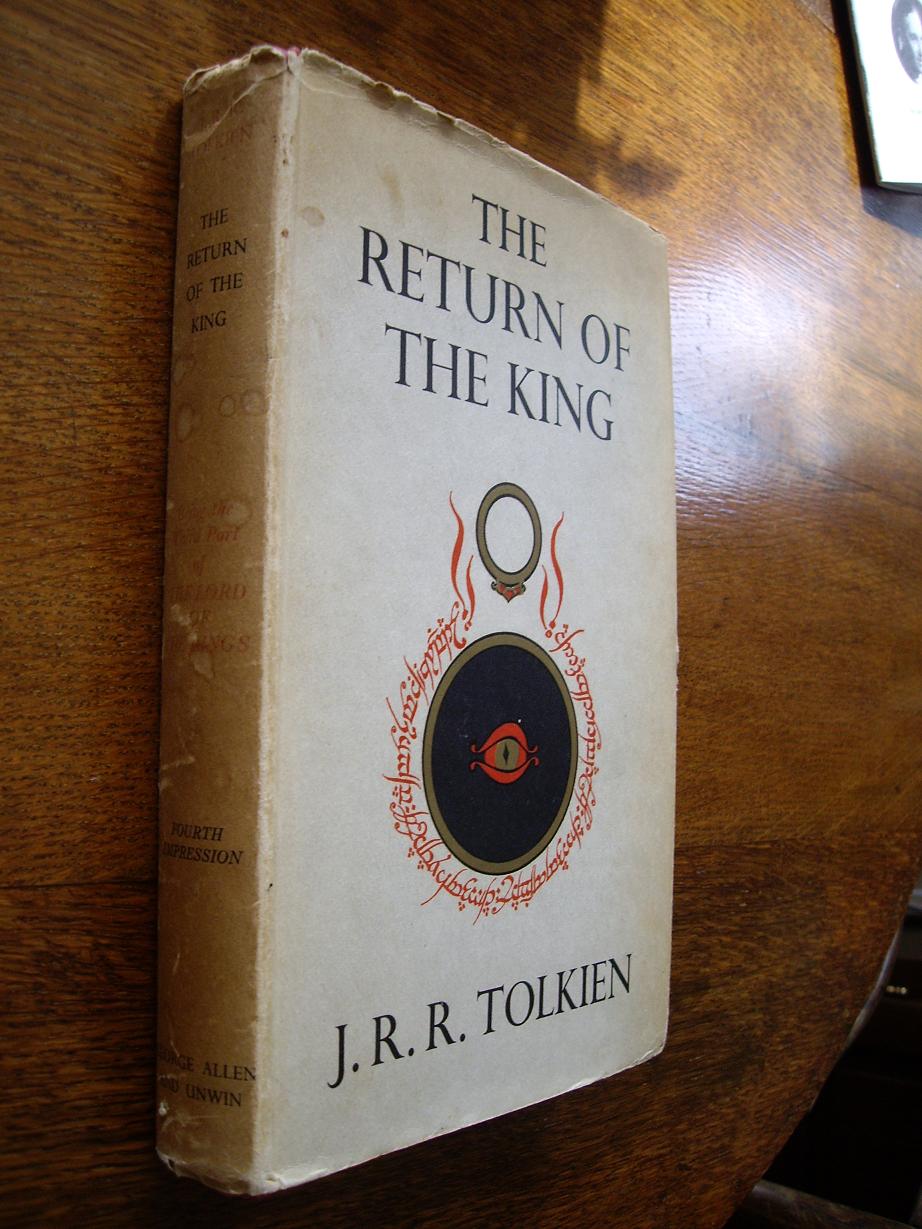 _________________
'Love not too well the work of thy hands and the devices of thy heart; and remember that the true hope of the Noldor lieth in the West, and cometh from the Sea'
By
Trotter


---
As already mentioned (and you see from the picture), I believe that this is the only first edition LOTR edition with the impression details on the dust jacket spine. An unusual copy.
By
Roccondil


---
I have the 2nd and 3rd impressions of ROTK and both have the impression number on the spine as well. See below...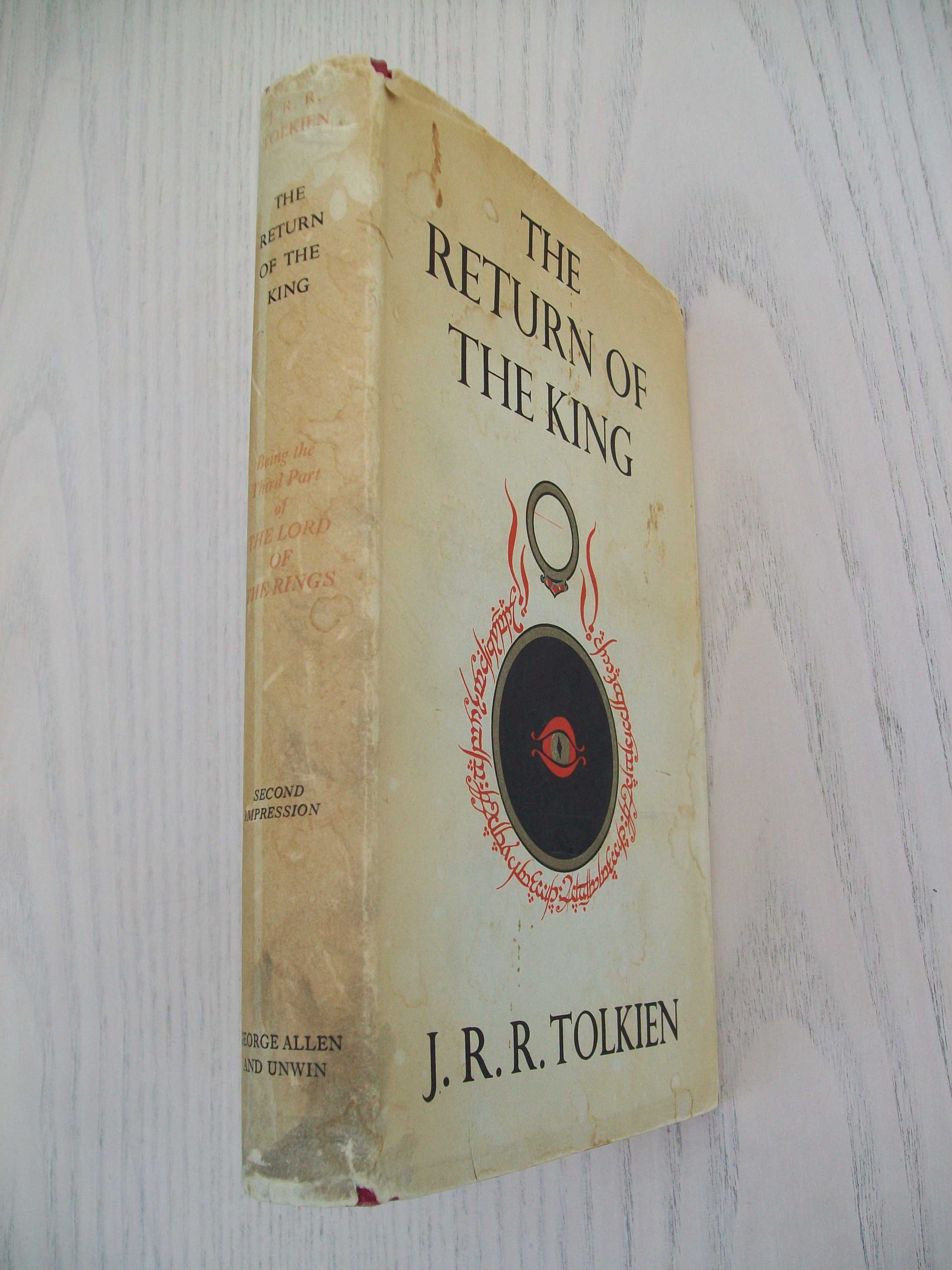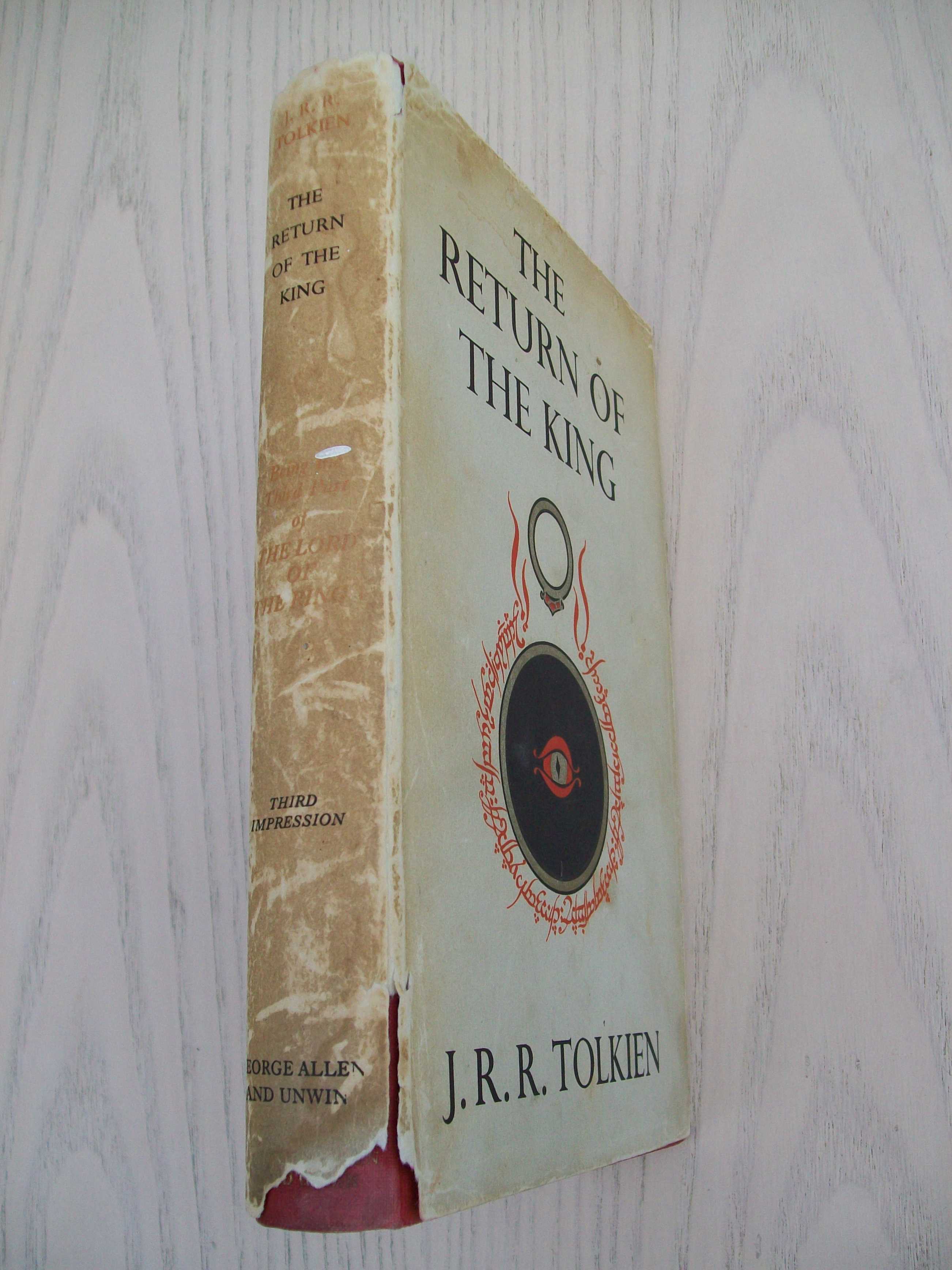 1 ... 5 6 (7) 8