What do you guys think???? [Tolkien Signature]
(1)
2
---
What do you guys think of this one?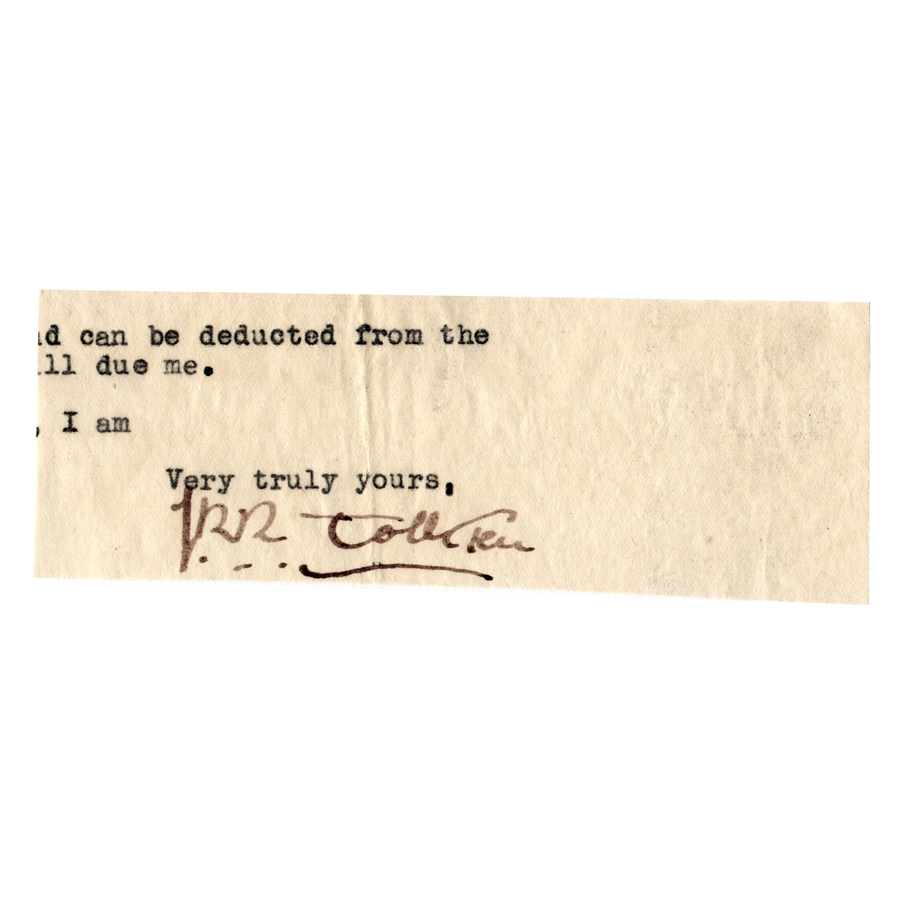 ---
This has come up before I am sure ?
---
Arrrrrr just realised why it rang a bell! I was looking at buying this (or at least a copy)

in Feb.
By
Trotter


---
I would not even consider buying an alleged Tolkien signed item that is that size and as cut down as that.

If this is just part of the item then you need to post a picture of all of it for any assistance.
(1)
2