By
Trotter


---
Received the new book yesterday,
http://www.tolkien.co.uk/product/9780008131395/A+Secret+Vice
, not had a chance to read much of it yet, but was fascinated to find that '
A Secret Vice
' was first delivered to The Johnson Society at Pembroke College in November 1931 by J.R.R. Tolkien.
Tolkien also attended their sixtieth anniversary dinner that year in March, which is not mentioned in the book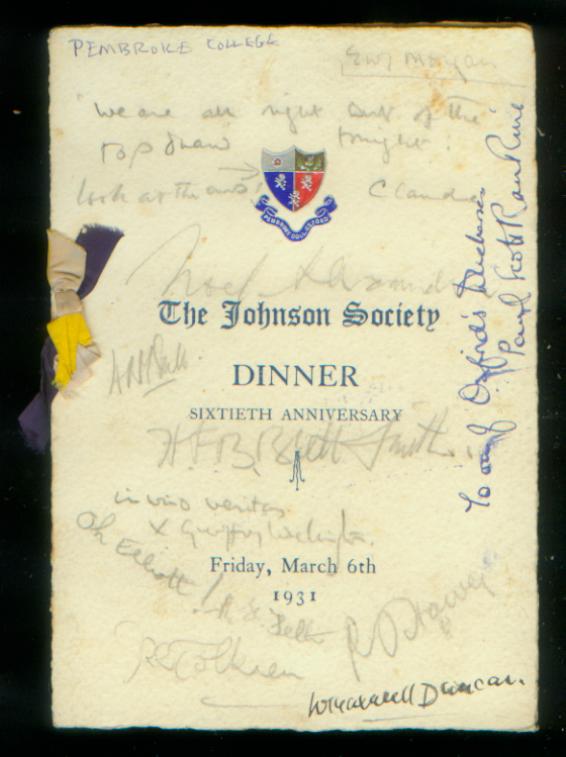 By
onthetrail


---
Mine arrived a couple of days ago too, I was a little surprised to click your link and see that HC describe it as 300 pages as opposed to the actual 157 pages it is.

A rather big difference if a person orders it from them and gets half the book they expected.
By
Stu


---
Once anyone has read it, I'd be interested on hearing the verdict, especially as to whether it is worth purchasing if you already have The Monsters and the Critics.
_________________