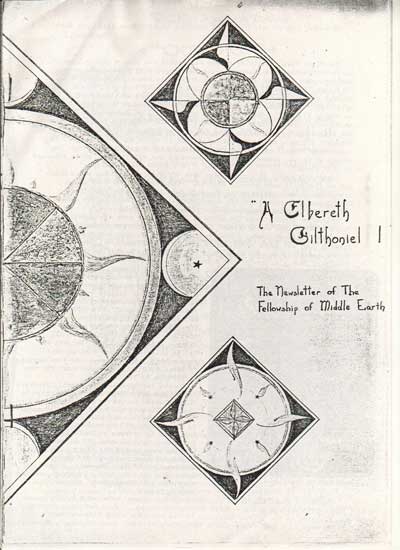 Clayton, Victoria, Australia
Fellowship of Middle Earth [sic]
Monash University at Clayton
Jeff Green, Gordon Thompson, Rohendil, Mike Davidson and Philip Anderson, eds.
The magazine evolved into a general fantasy magazine including much original poetry and fiction. After it changed its name to Elbereth, it continued to move away from Tolkien as a main subject.
The second issue contains the first page of a manuscript written by J. R. R. Tolkien called 'Doworst', a humorous poem following the form of Piers Plowman on page 3.
Issues