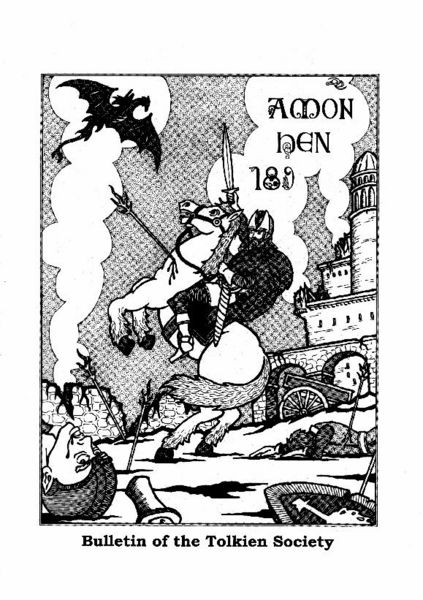 Reprinted by kind permission of The Tolkien Society and Davide Cattaneo - all rights reserved.
Cover: Theoden King and the Lord of the Nazgul
Advertisement: Mithril Armoury
What to Expect at Tolkien 2005
The Gardens of Middle-earth - Part Four: Heading Out
Advertisement: "Chosen Destinies" from The Baldric Press
My mistress went to the Fellowship Festival and all you get...
Artwork: Untitled (Transatlantic fantasy)
Report: Chesterton Institute "Landscapes With Angels"
Review: Tolkien in Translation
Artwork: (with apologies to Alfred Leete, Lord Kitchener &)
Artwork: Untitled (Trees, star, ship banner)
Member Profile - Arok Wolvengrey
Amon Hen Issues
Amon Hen Issues