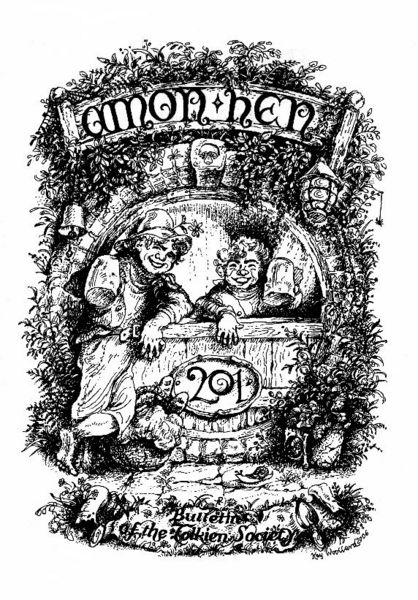 Reprinted by kind permission of The Tolkien Society and Kay Woollard - all rights reserved.
Cover: Untitled (Hobbit Cheers!)
Advertisement: Mithril Armoury
Advertisement: Sectus (Harry Potter Conference)
Advertisement: Moreton-in-Marsh Art Exhibition
A Correction and an Apology
Report: Discworld Convention
The Light of the Two Trees
Lord of the Rings Sudoku!
Artwork: Riddles in the Dark
By: Susan Frances Edwards
Artwork: Untitled (Aragorn tends Faramir)
Review: The Ring of Words
Review: A Tolkienian Mathomium
Member Profile - Suzanna Nemeth
Amon Hen Issues
Amon Hen Issues