Lord of the Rings - Ballantine First Editions
Barbara Remington Cover artwork. Click on a thumbnail image to see more detail on that particular item. These were the first "official" paperbacks released for
The Lord of the Rings
in the United States. They were hurried into production due to the unauthorized editions being printed by Ace books. Barbara Remington did not read the books until after painting the cover art - she was under such a short deadline for the contract that she just asked some friends who had read the books to give her a brief overview. Read her interview here for more background on the story:
Connecting with History - An Interview with Barbara Remington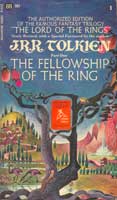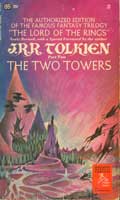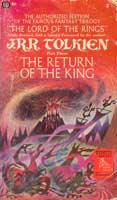 The books were also available in boxed sets with various artwork on the box itself. Below are thumbnails of the various boxes in chronological order of availability. Click on any of them for more information.