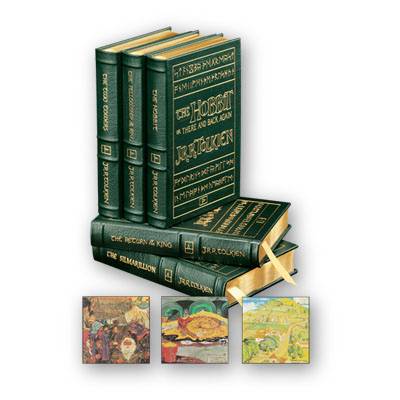 This edition first published 1999
Only available as a set from the publisher. These have only been available from Easton Press as a part of a set of five books (also including The Hobbit and The Lord of the Rings).
These have been continuously in print since 1999. According to Easton Press, there is no way to tell the difference between copies produced between 1999 and the present.
Currently available from Easton Press at $59 per book $69 per book [Updated 2011 from 2008 prices] (when bought as a set)
Publisher indicates that 10,000+ sets have been produced so far
Easton Press has publications rights for this set from the Tolkien Estate for the next five years or so, and plan to renew indefinitely (according to Easton Press, the Estate is very pleased with the quality of the books and the relationship with Easton Press so no interruptions are envisioned).