Heren Istarion Calendar 2010
Heren Istarion, the North East Tolkien Society has released its third calendar, this time featuring art from Jef Murray, Ted Nasmith, Ruth Lacon, Henning Jannsen, and Sue Wookey.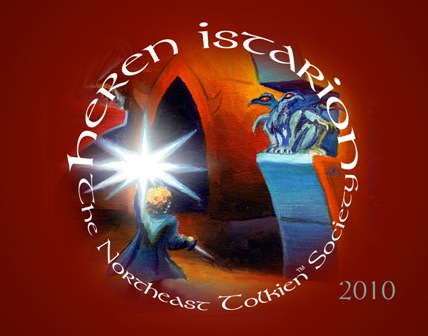 It uses the Shire Reckoning in Gregorian format, including moon phases and important dates in Middle-earth. The calendars are always beautifully made and feature awesome artwork from some of the best current artists working in Middle-earth! Please support NETS and get one of these very limited edition calendars.
Click here for more information on the 2010 Heren Istarion calendar
.