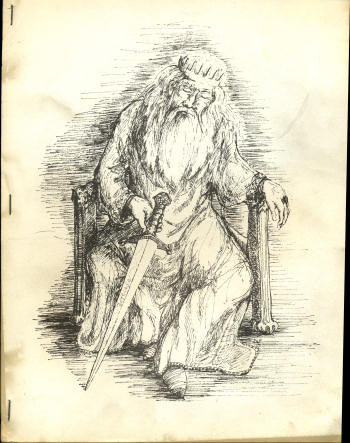 Ed Meskys, Felice Rolfe, eds.
mimeographed; edge stapled
Contains
"A glossary of Middle Earth, continued" by Bob Foster (pp. 16-22)
"Tolkien Dust Jackets" by Daina Paxton (artwork meant to wrap around the Ballantine paperbacks) (pp. 23-26)
"The Green Dragon (Tolkien Society Newsletter, reprinted)" (pp. 31-32)
"Many Meetings with Tolkien (transcripts of talks by Dr. C. S. Kilby and Dick Plotz)" (pp. 39-40)
Clyde Kilby talks about his time visiting Tolkien and his work on The Silmarillion
Dick Plotz states that Tolkien discovered Mordor while on a cruise in the Mediterranean. He sailed past Stromboli while it was erupting at night, and according to Plotz "he'd never seen anything that looked so much like Emyn Anar."