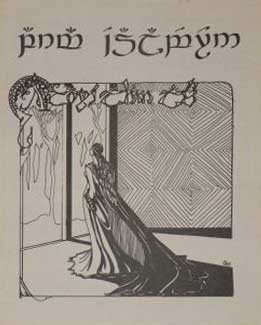 Parma was the first fanzine devoted to linguistics found in Mythopoeic literature (Tolkien Lewis, and others).
Contents
Science Fiction as a Test of Axioms Concerning Human Behavoir (article)
"The Queer Brandybuck Names" by Jim Allan, tracing them back to medieval sources (and pointing out some of Professor Tolkien's literary jokes along the way).
Notes toward a System of Sindarin Vowel Shifts (article)
On Pronouns in Quenya (article).
A book review of Jim Allan's Glossary of the Eldarin Tongues by Robert Foster
A review of Robert Foster's Guide to Middle-earth by Jim Allan